Hello, friends!
Today I am going to post my favorite cards that I posted this year. I will post them by month to make it easy peasy to follow!
This card is my pick for January because I just love flowers and this card has pretty little roses on it. Not only that I love the color PURPLE! It is made with the
Formal Occasion cartridge
. These roses are just little gems on this cartridge!
I actually had a hard time choosing February because there were lots of cards that had flowers on them and apparently February was a big flower month for me. Instead I chose this card I made for my son's birthday using the
Baby Steps
cartridge....shhhhh don't ever tell my son. He would die if he knew I made him a card using a 'baby' cartridge.
March:
Now this card is made with one of my all time favorite cartridges,
Damask Decor
! Cannot praise this card enough. In fact, I am going to include two cards made using this lovely cartridge.
This card is made using the wonderful
Serenade cartridge
. I remember this is one of those craft ideas that I came up while laying in bed at night. Yes, my life probably makes you sad.
June:
This month is almost always a big release month for Provo Craft which means that there are lots of projects that were made this month. Therefore, I had a tremendously hard time choosing just one. I narrowed it down to my favorite three...I know...ridiculous!
July:
July's card is one of my most favorite cards of all time that I have made. Perhaps it is because I made it for one of my favorite people on the planet...my bestie Joy!
August
Now I used my favorite cartridge of the year (
Art Philosophy
) to help guide my pick for August. It is a very simple card, but I felt it turned out quite elegant!
September:
October:
This is one of the first times I used the long skinny card sizing that Joy turned me onto. Love love love the 9 x 4 size card!
November
December
The is the last one! It is also made using the
Art Philosophy cartridge
. Love those flowers!!
Thanks so much for stopping by today. I will be back tomorrow with the scrapbook layout version of this post!
January promotions:
The January stamp of the month is called
Little Reminder
and coordinates with the
Art Philosophy
cartridge. It also has some great number and sentiment stamps! As usual it is $17.95 if purchased alone or only $5 with any purchase of $50 or more!
This great promotion comes with the blocks, holder, and this massive stamp set!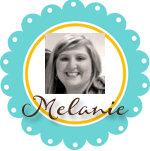 Subscribe to Courtney Lane Designs by Email