Hello, friends!
Happy New year!
I am so sorry I was not able to post on Friday. I think I may just take the entire week between Christmas and New year off next year. It is just total chaos at my house and I have not had time to do one thing!
Now, I have a big year in review post planned and I think it might be better to do it over several days. It will start tomorrow. The posts will consist of my favorite cards, layouts, and finish out with everything else. I did something similar last year and everyone seemed to like it, so I thought I would do something similar, just a wee bit grander.
Since you all have been so very patient with me the past week I am going to do a giveaway today! I will be giving away a Ribbons and Rosettes cartridge to one lucky follower of this blog.
All you have to do is 1) leave a comment on today's post and 2) be a follower of this blog either via blogger, email, or through google reader.
Today I am just posting the January promotions for
Close To My Heart
. This is the last month that you can order out of the Fall/Winter catalog because the Spring/Summer catalog goes live February 1st.
The January stamp of the month is called
Little Reminder
and coordinates with the
Art Philosophy
cartridge. It also has some great number and sentiment stamps! As usual it is $17.95 if purchased alone or only $5 with any purchase of $50 or more!
This great promotion comes with the blocks, holder, and this massive stamp set!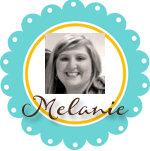 Subscribe to Courtney Lahttp://www.blogger.com/blogger.g?blogID=3548609918611637933#editor/target=post;postID=3336310260472968437ne Designs by Email