Hello, friends!!
Today is the first Hello Thursday of the year! How very exciting!! There are 7 new releases and all of them are pretty awesome, so it is a great kick off for 2011. I will give you a little more details as the post goes on, but there are a few of the new ones that are just total must haves in my mind.
Today I am giving away one of each (4 in total) of Emma's FABULOUS and I mean FABULOUS stamp sets. Now listen, I am very picky about what stamps I like and do not like. I consider myself a stamp snob. I only usually buy from Papertrey Ink, Close To My Heart, Verve, and SU! I know what I like and when I like it I tend to buy it (much to my husband's dismay). When I saw Emma's stamps I knew I had to get them all. They are some of the best that are being designed by our fellow Cricut Sisters. I think she is going to do very well!
Anyway, she donated 4 sets to me to giveaway and as such I will be picking four winners next Thursday. All you have to do to win is follow this blog or subscribe via email and leave a comment on this post. That's it!
Wanna check out Emma site? Click here to check out her site ==>
My Creative Time
I have used these stamps throughout my post, so you can see them in action. I will be using them probably a lot in coming weeks.
Here is a look at what I will be giving away...
The first cartridge I am going to show you is called
Martha Stewart Birthday Cake Art
. It is one of my favorites of the release because it has so many fun cuts and a great font! I love all of the Martha cartridges and consider them to be some of my all time favorites. This is no different!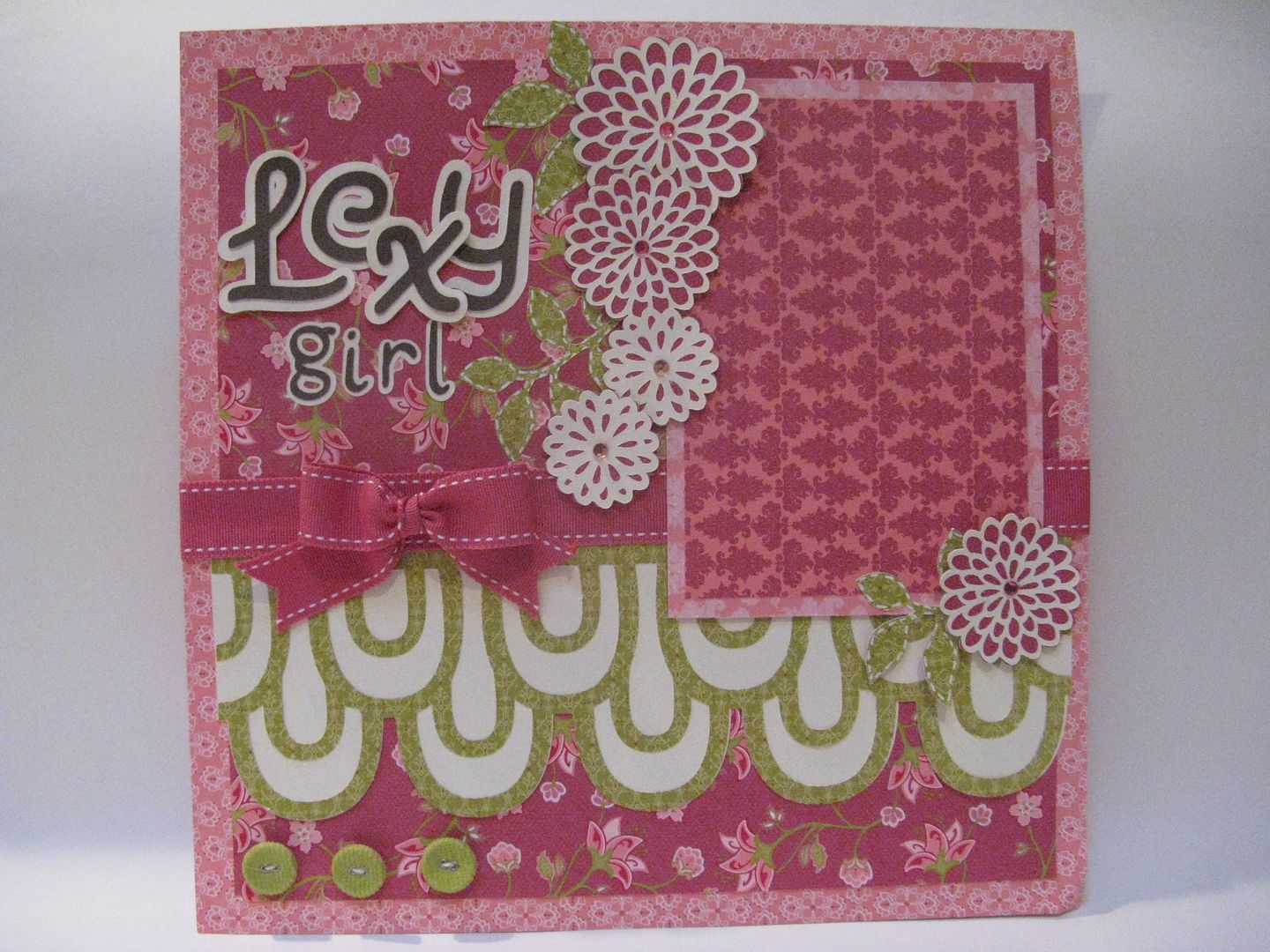 I used SU! paper and ribbon.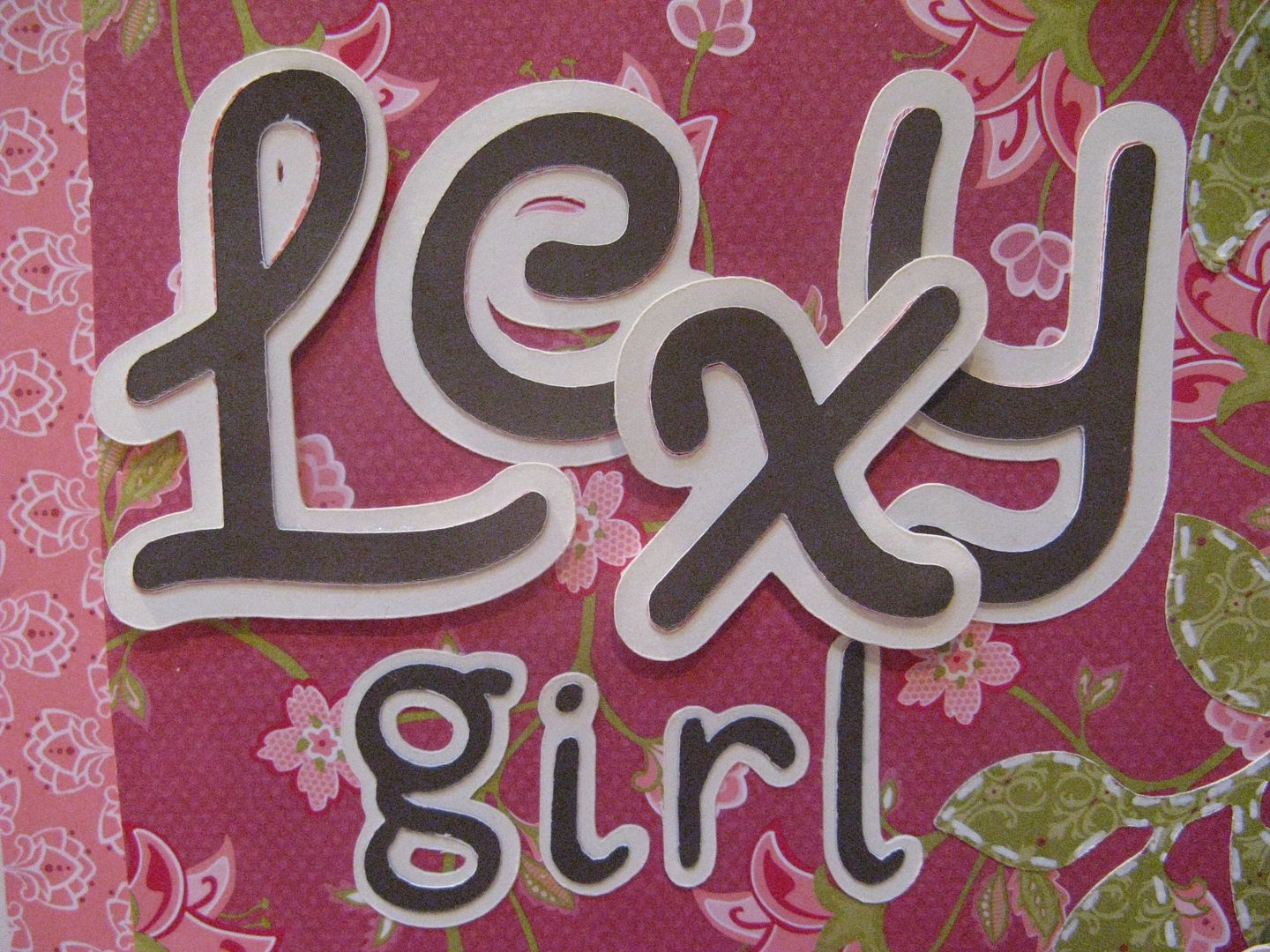 this layout is for my niece who is named Alexis, but we call her Lexy girl.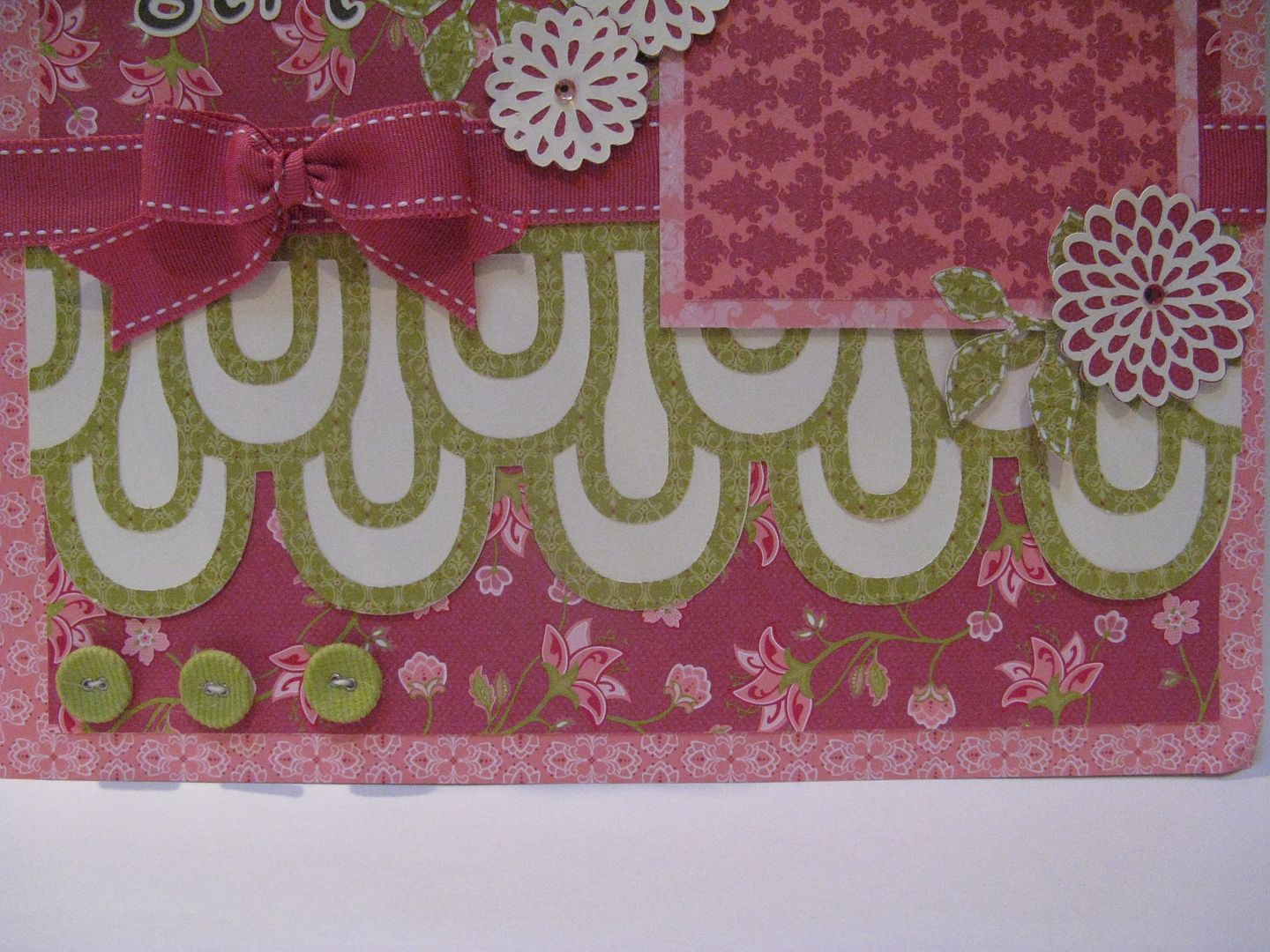 This cartridge also has a great border feature!
The next cartridge is called
Florals Embellished
and let me tell you this cartridge has BEAUTIFUL cuts on it. They are very intricate and very detailed and just plain gorgeous!! The phrases on this cartridges are mainly mom related, so this cartridge is perfect for Mother's Day card making and scrapbooking.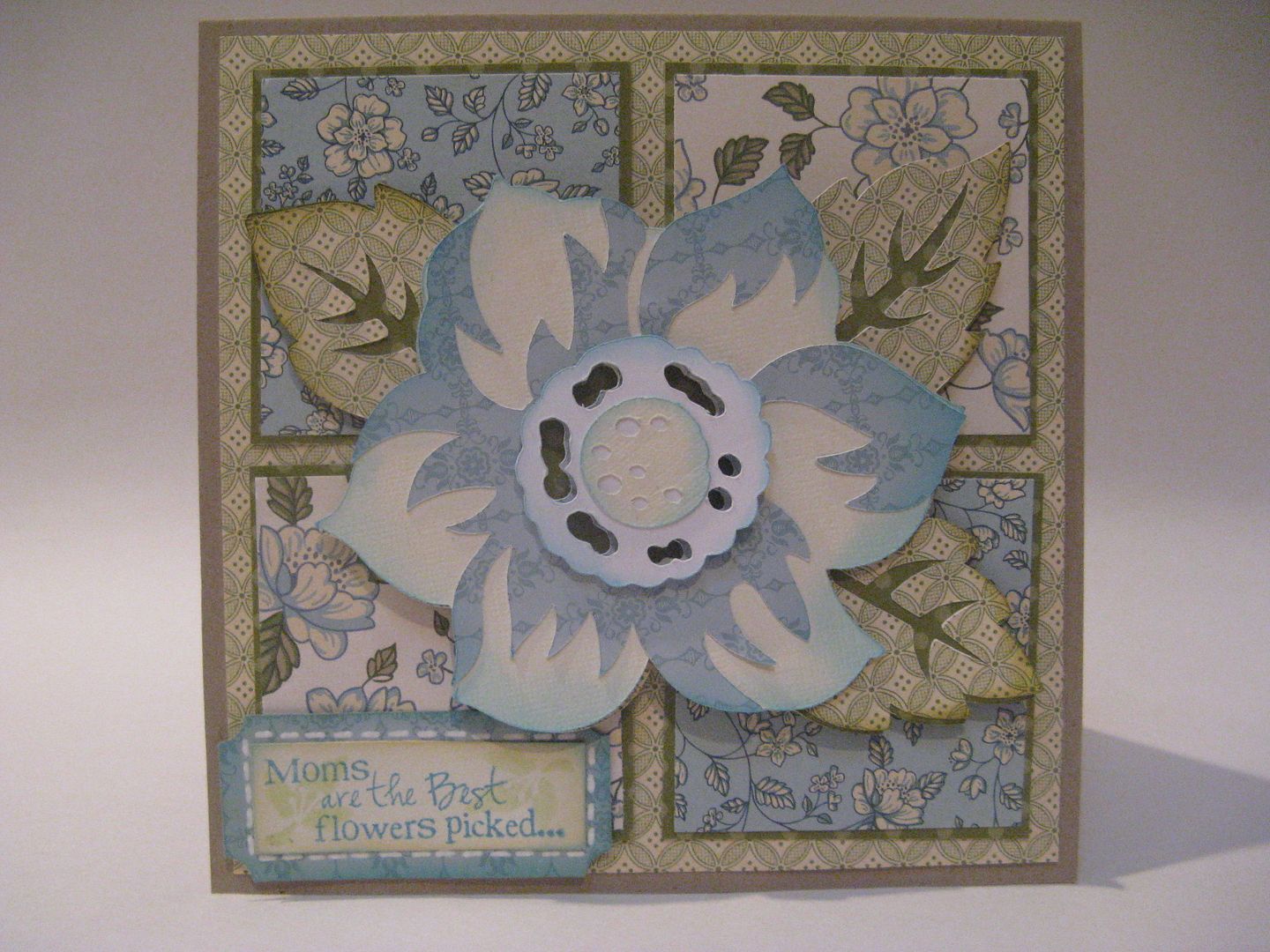 Again SU! paper was used.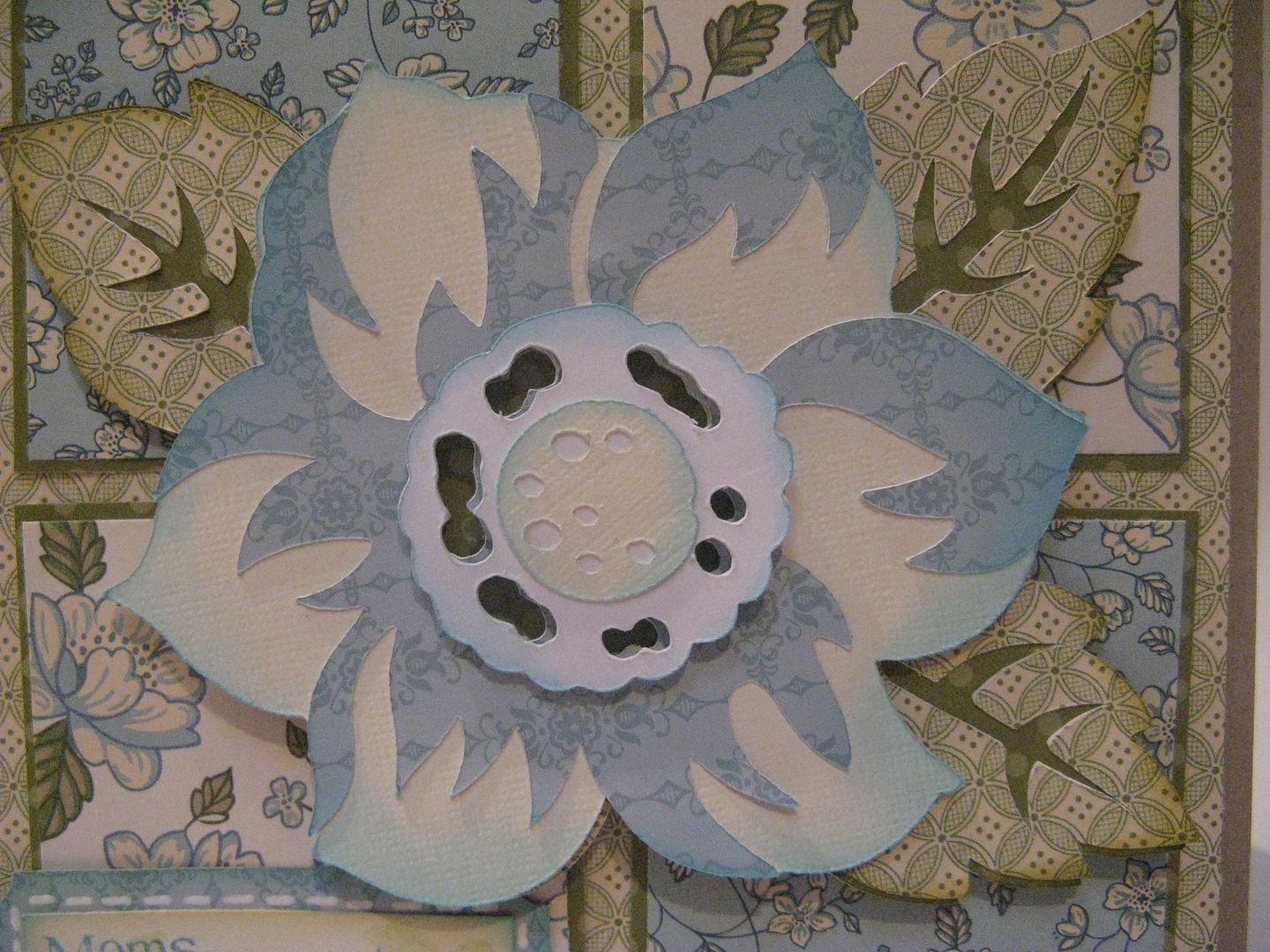 There are lots of layers on this flower, but it is so worth it!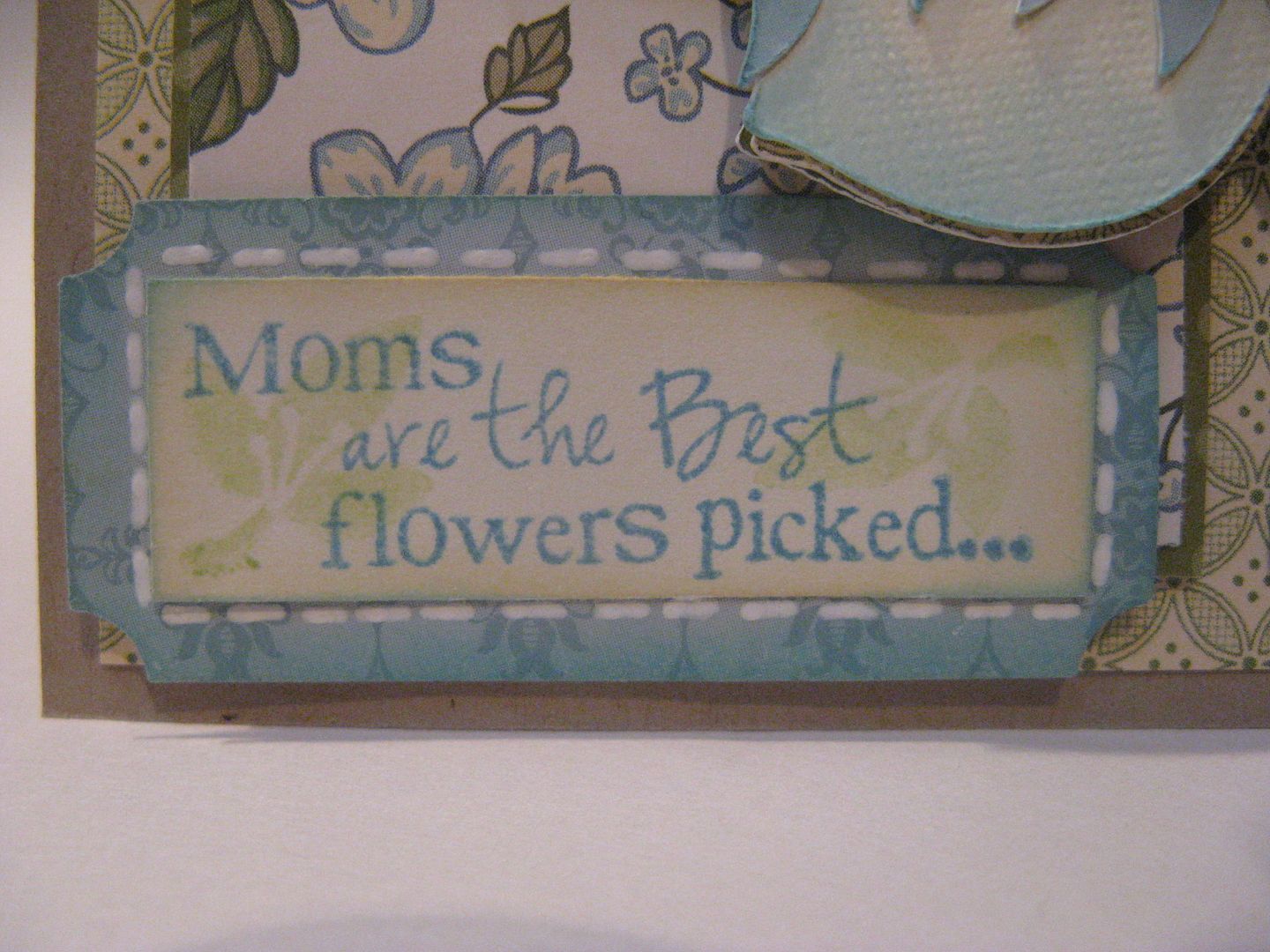 This is one of Emma's fab stamps!
Formal Occasions
is next on the list. One of the reasons this is such a terrific cartridge is the frame feature. This feature is great for scrapbook journals and as something to stamp on as your central focus on card. I will be using this cartrige a ton because of this feature. Also, it has some really pretty rose shapes and I am a sucker for a rose cut!
I used Papertrey Ink paper and ribbon.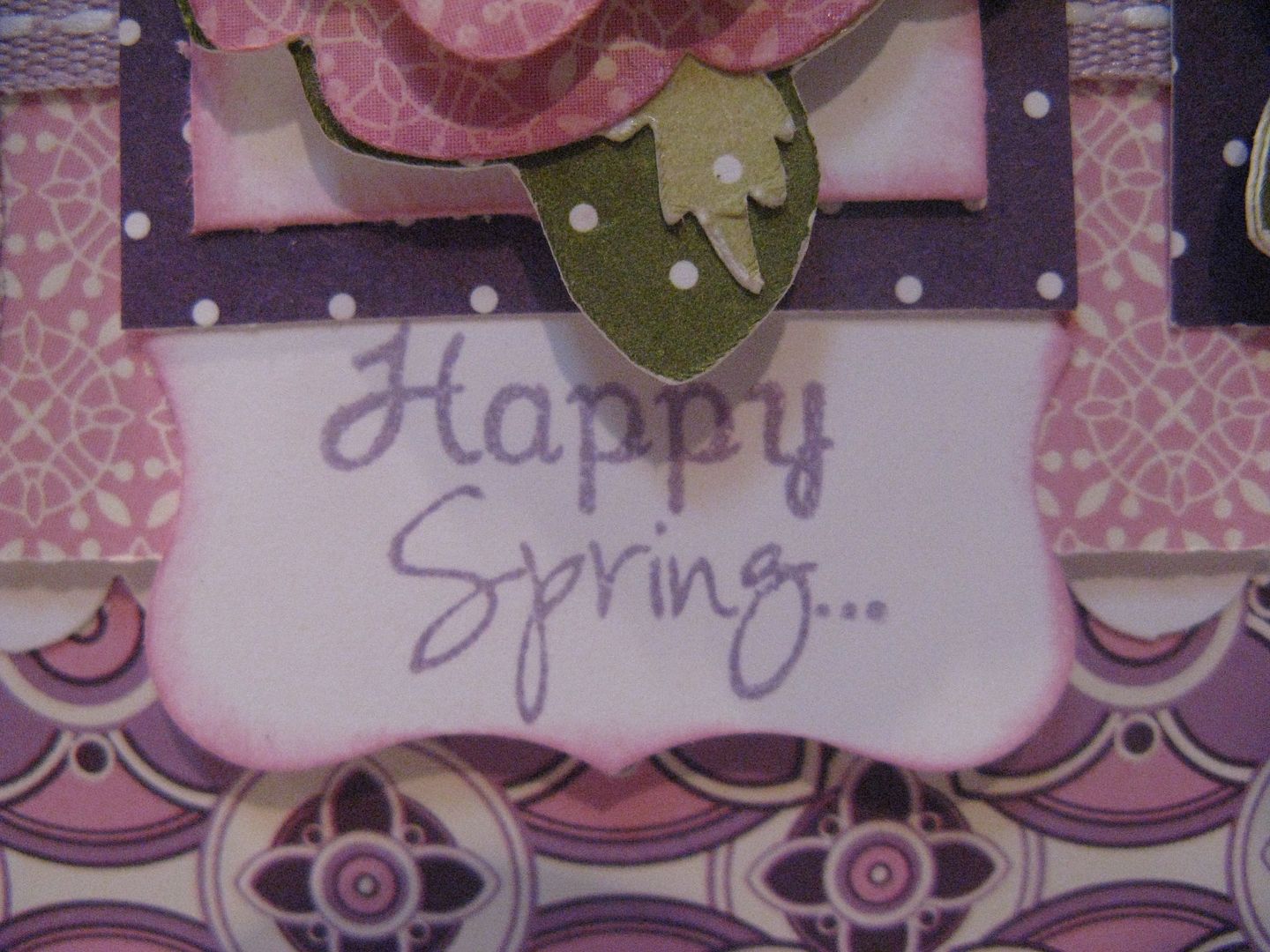 The sentiment is another one of Emma's which is punched out using a SU! punch.
I popped some of the layers up with dimensional adhesive to add a little more depth to these roses.
Next up is
Kate's ABC's
which is the girl version of Nate's ABC's. It has some really beautiful cuts on it and has an Easter-Spring time feel to it. This will be a go to cartridge when ever I need a baby girl card!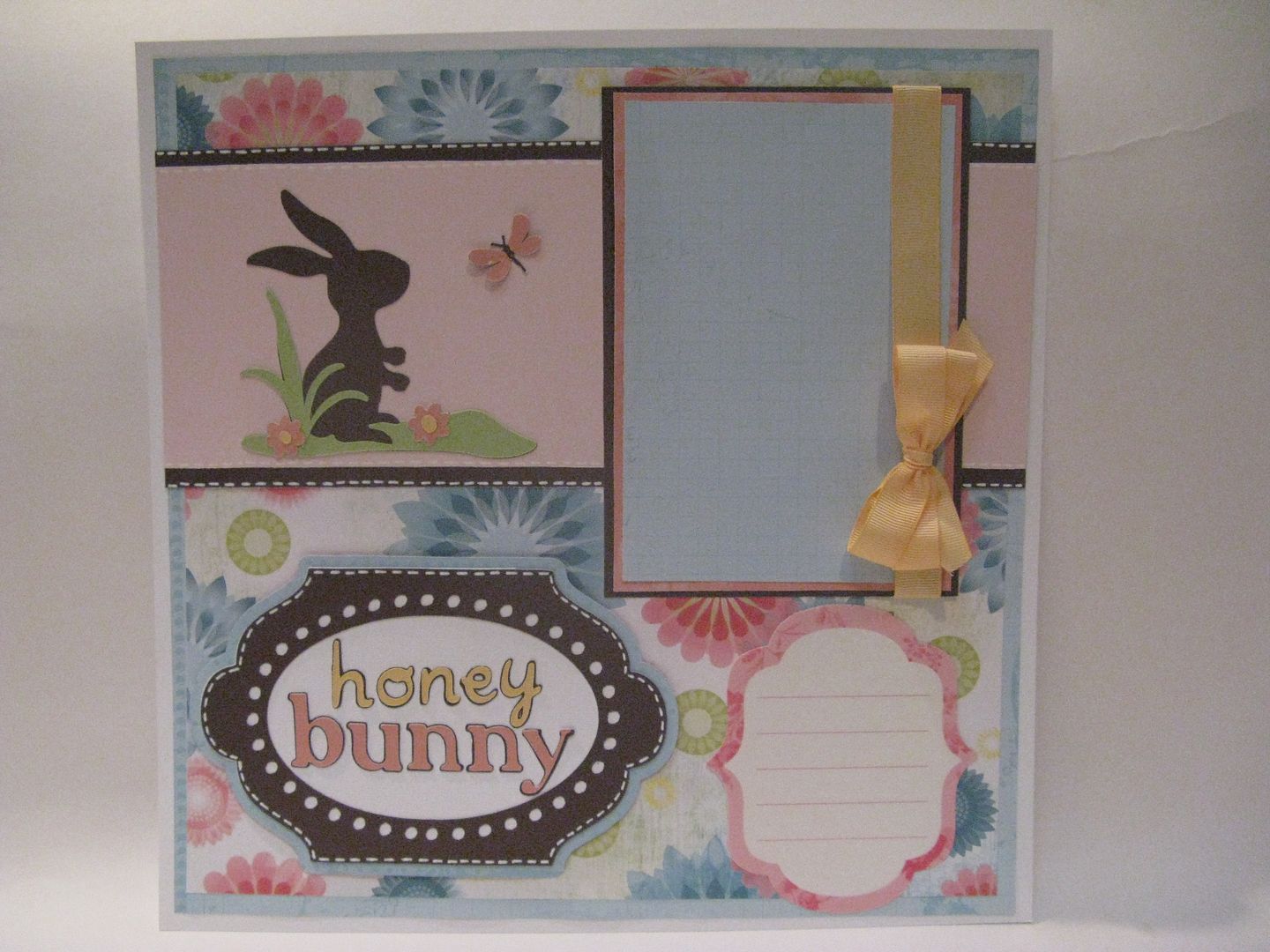 The paper is from Close To My Heart. The ribbon is SU!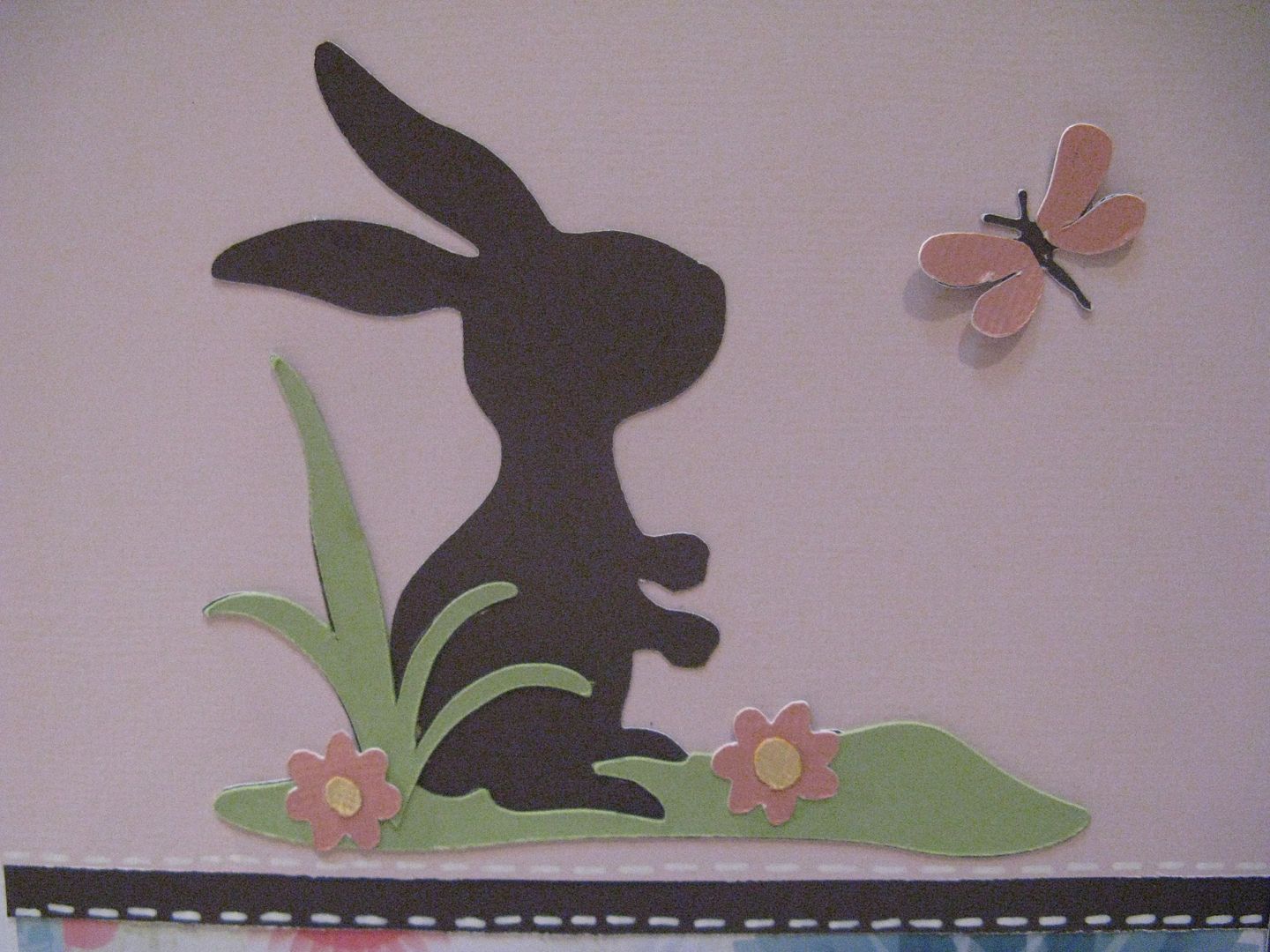 This little rabbit is just too cute for words!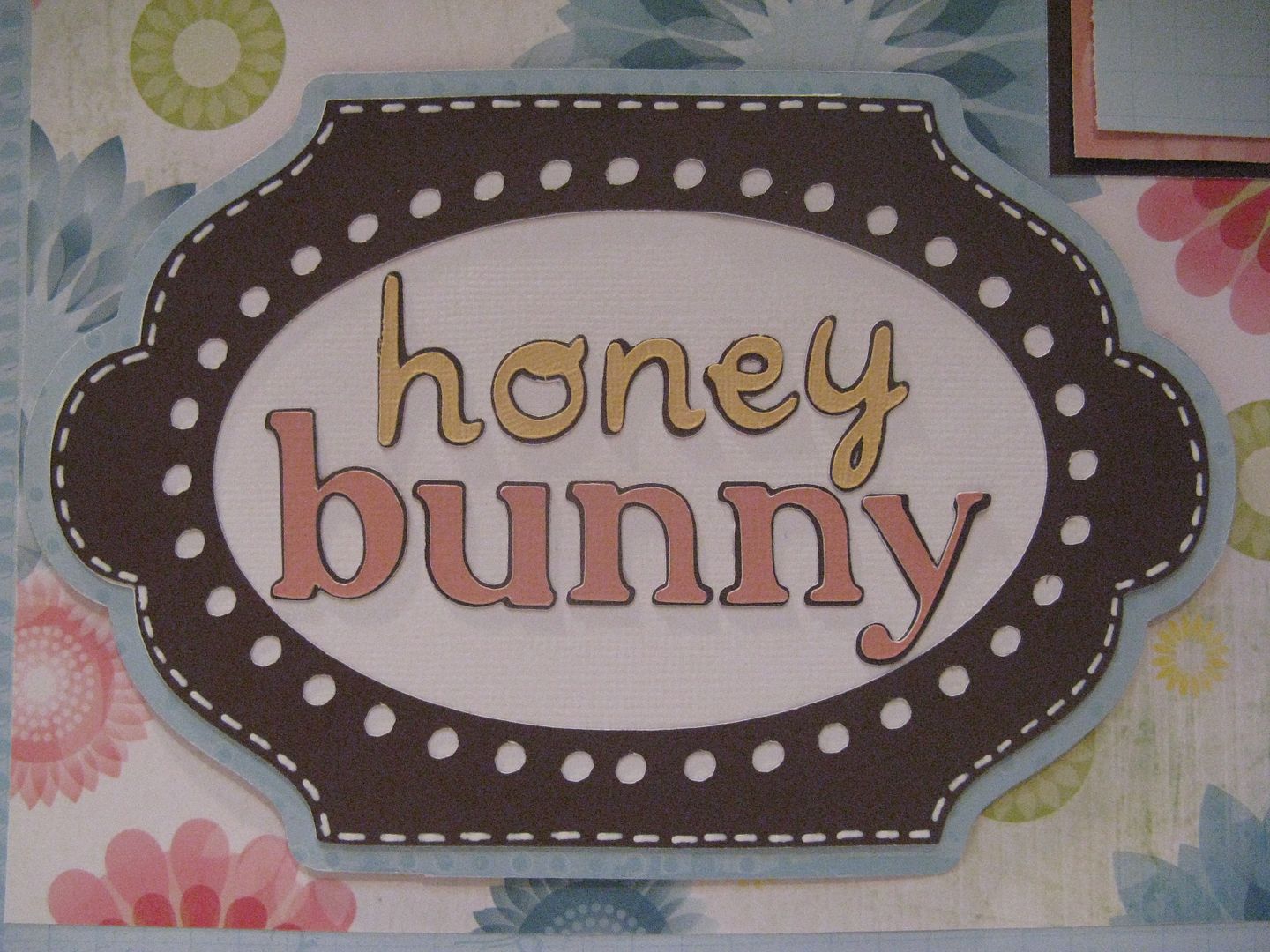 I used the font from this cartridge for 'bunny' and the font from Baby Steps for 'honey'. The shape it is on is also on Kate's ABC's in the font section. Isn't it beautiful!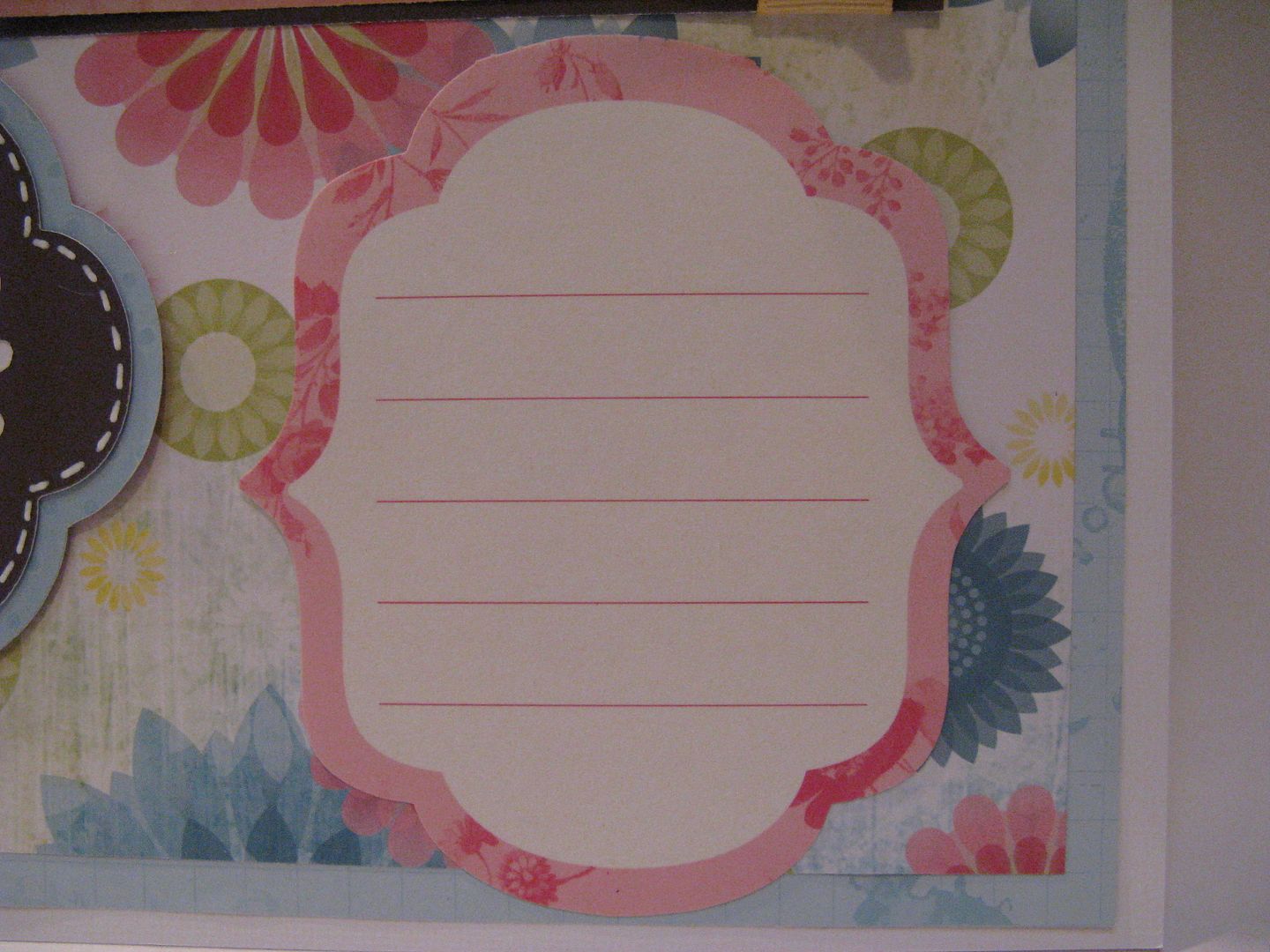 This is a journaling tag from Anna Griffin.
Speaking of baby cards the next cartridge is called
Baby Steps
and it has everything you would need to make a baby scrapbook or decorate a nursery. It also has lots of cuts that are perfect for baby cards. It has a beautiful font that could easily be one of my new favorites!
I used My Mind's Eye paper.
I used a cuttlebug folder to add a little more to the background of the card.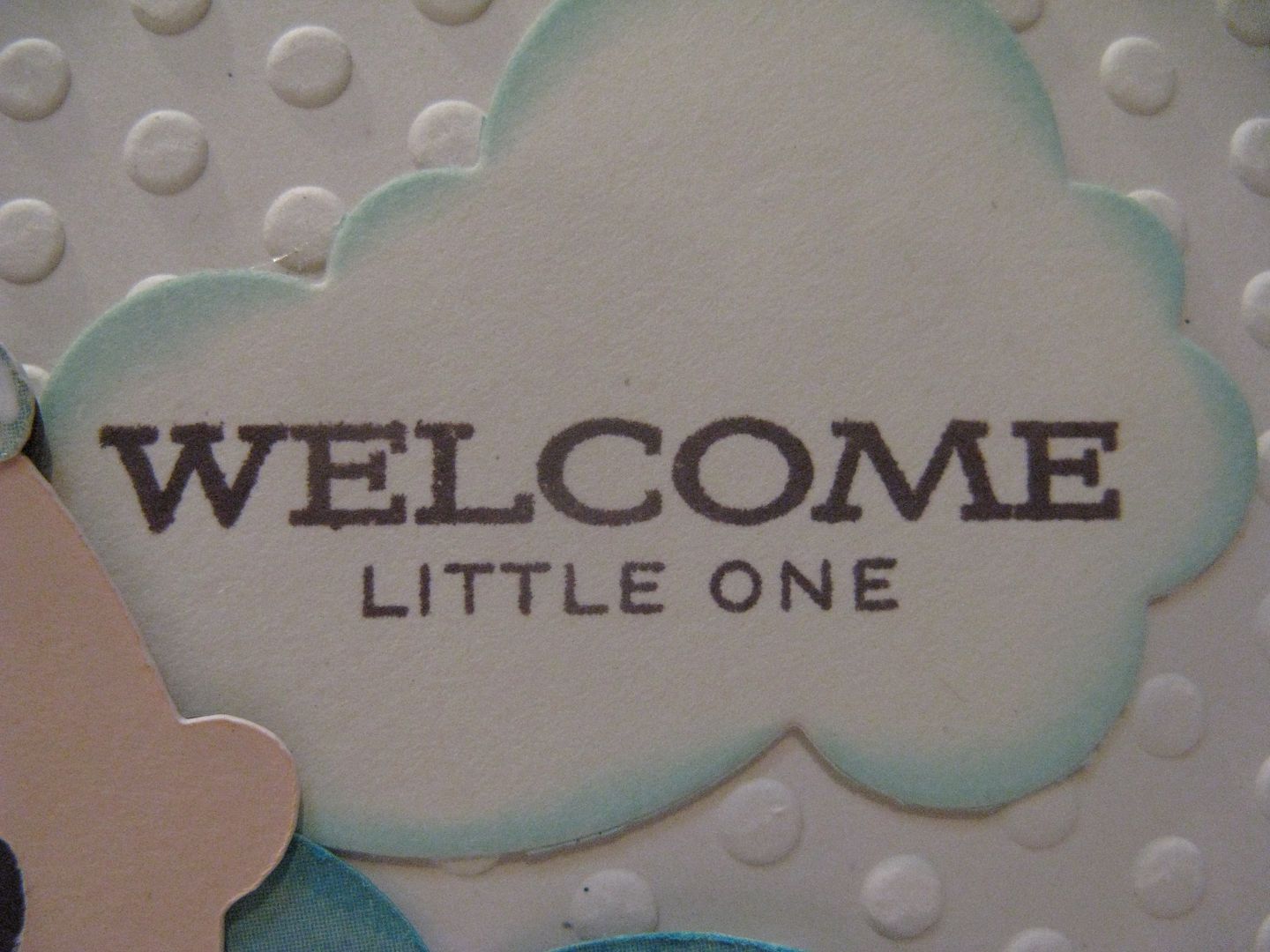 This is a Papertrey Ink stamp and die.
Camping Critters
is the next cartridge today that I will be showing and it is perfect for those of you with children in scouts (as I do) or if you just love the outdoors! My favorite feature on this cartridge is the 'badge' feature. It has tons of nice layered images that are perfect for cards or as scrapbook embellishments!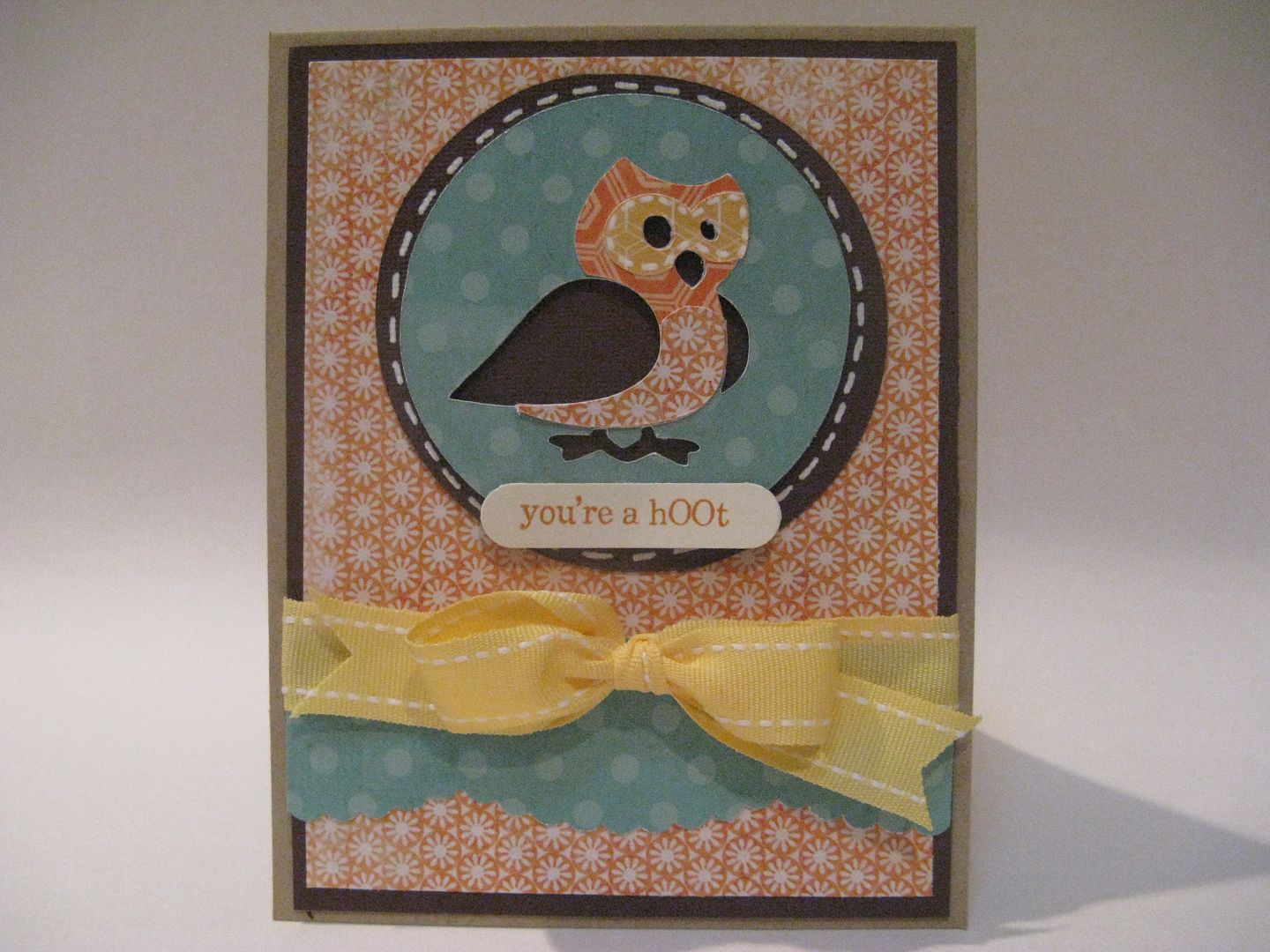 This is also My Mind's Eye. The ribbon is Papertrey Ink, as is the sentiment.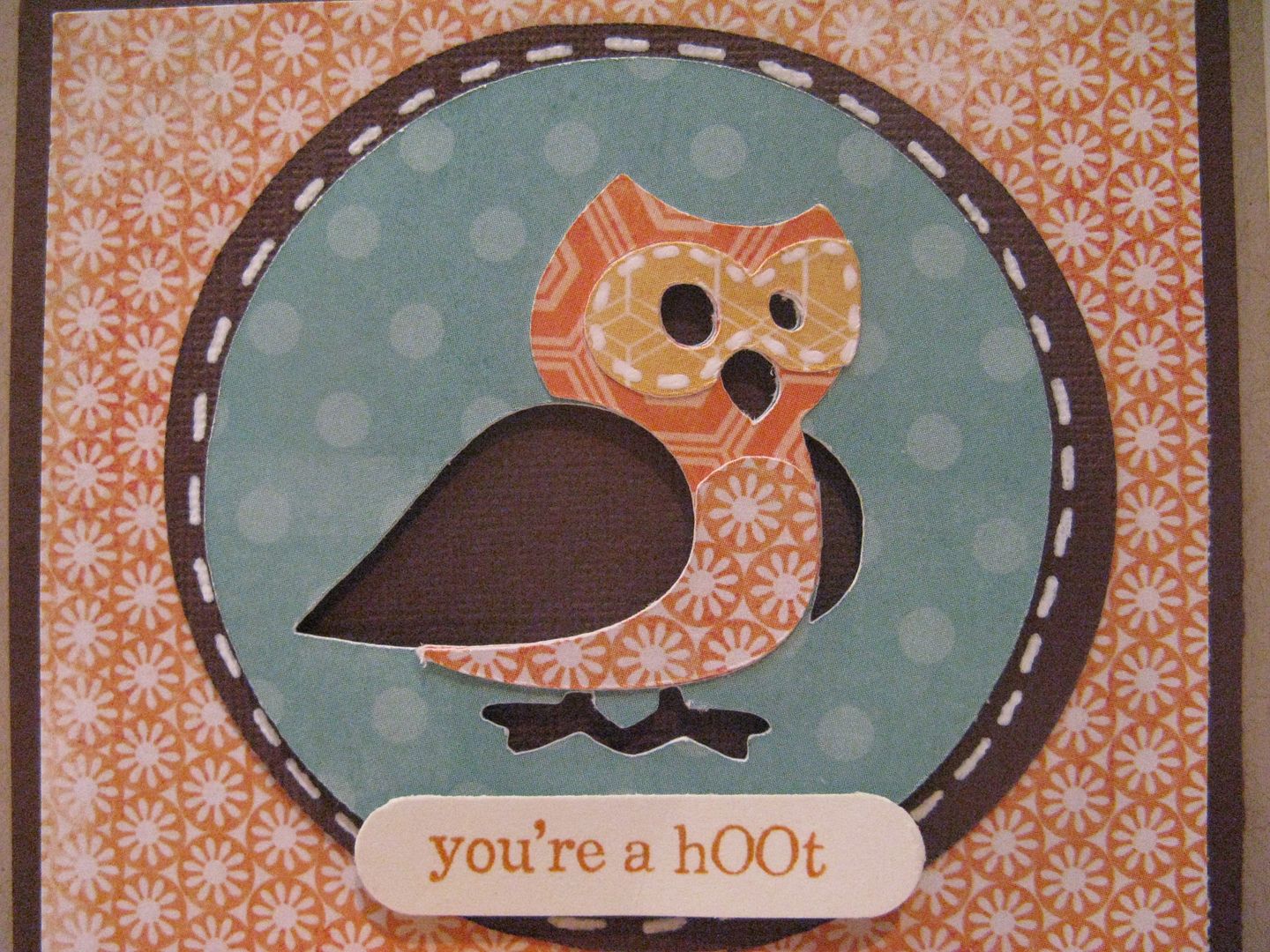 This owl is from the 'badge' feature.
Last but certainly not least is
All Sports.
The reason it is last on my list is.. well.. I hate sports! I admit it and am ok with it. My husband plays golf and watches cricket, but I really loathe watching/playing sports. Now this could all change when my little one starts playing, but currently I have no interest whatsoever! That aside, for those of you who have children in sports, love sports yourself, or your husband plays in a league of some kind this cartridge is for you! I am glad I have it though because sooner than later I know I will be scrapbooking soccer matches and peewee baseball/football games! The coolest feature on this cartridge I think is the word art! Love a cartridge with good word art!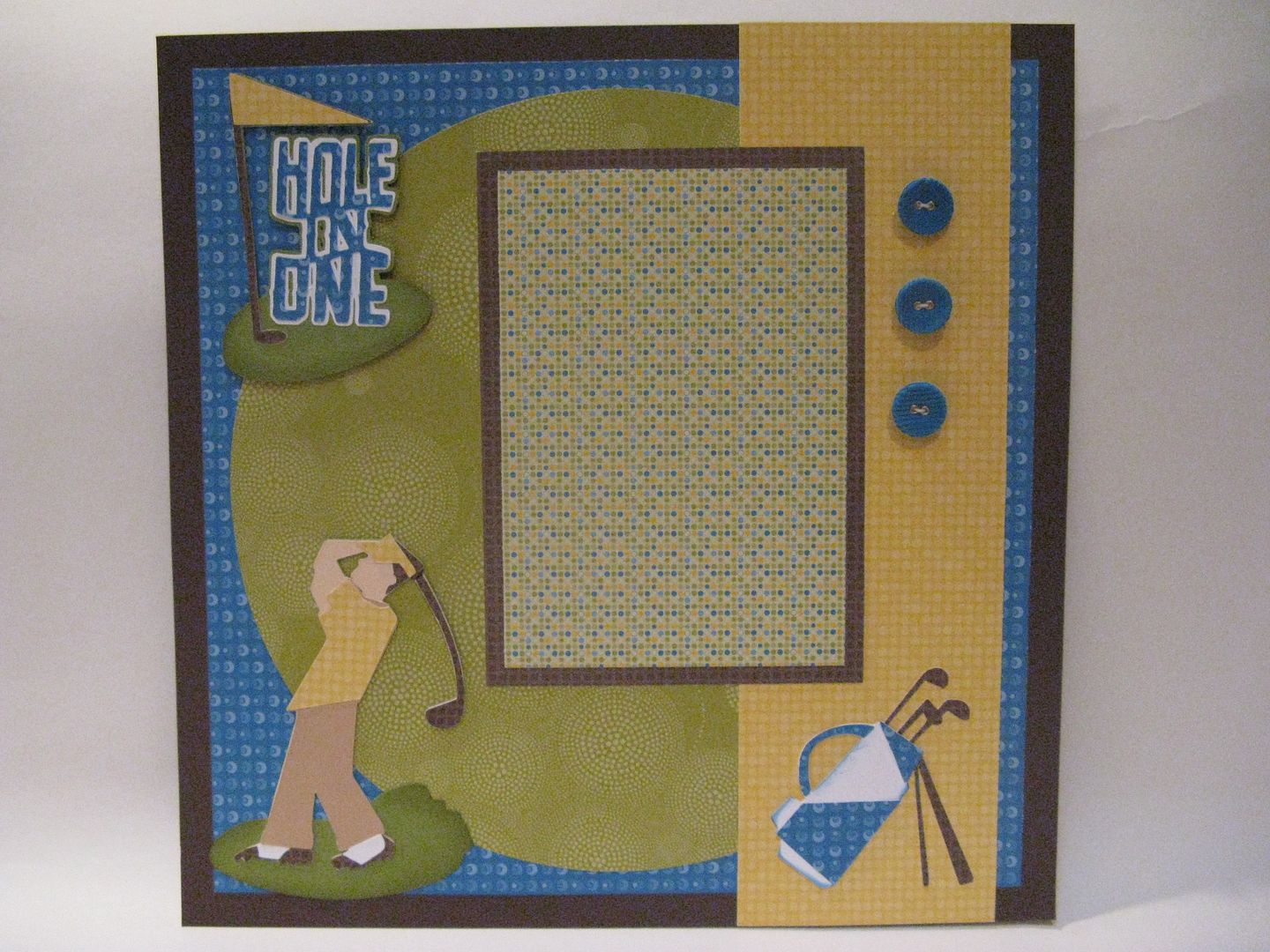 The paper is from SU! as are the buttons.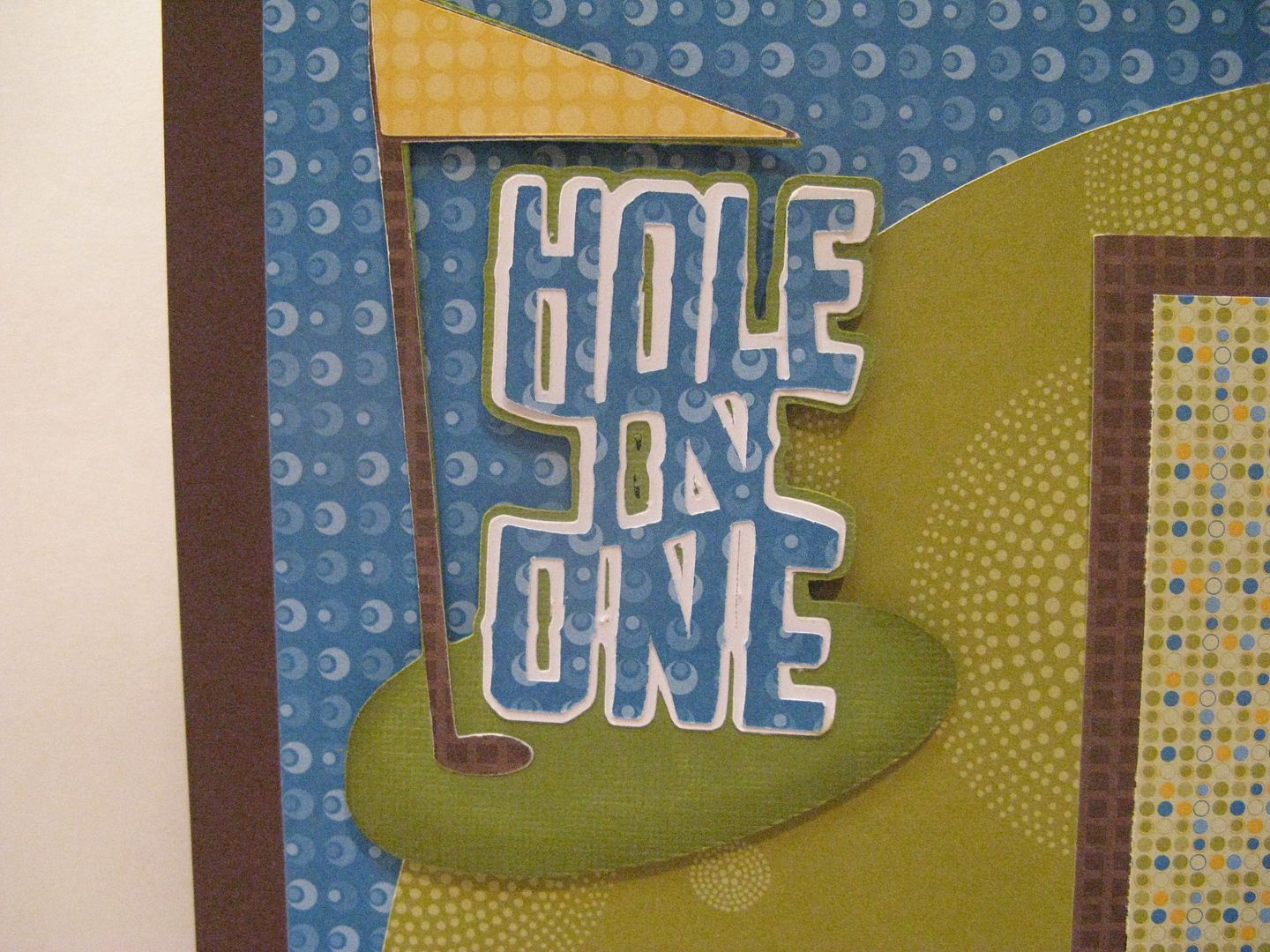 See ...great word art!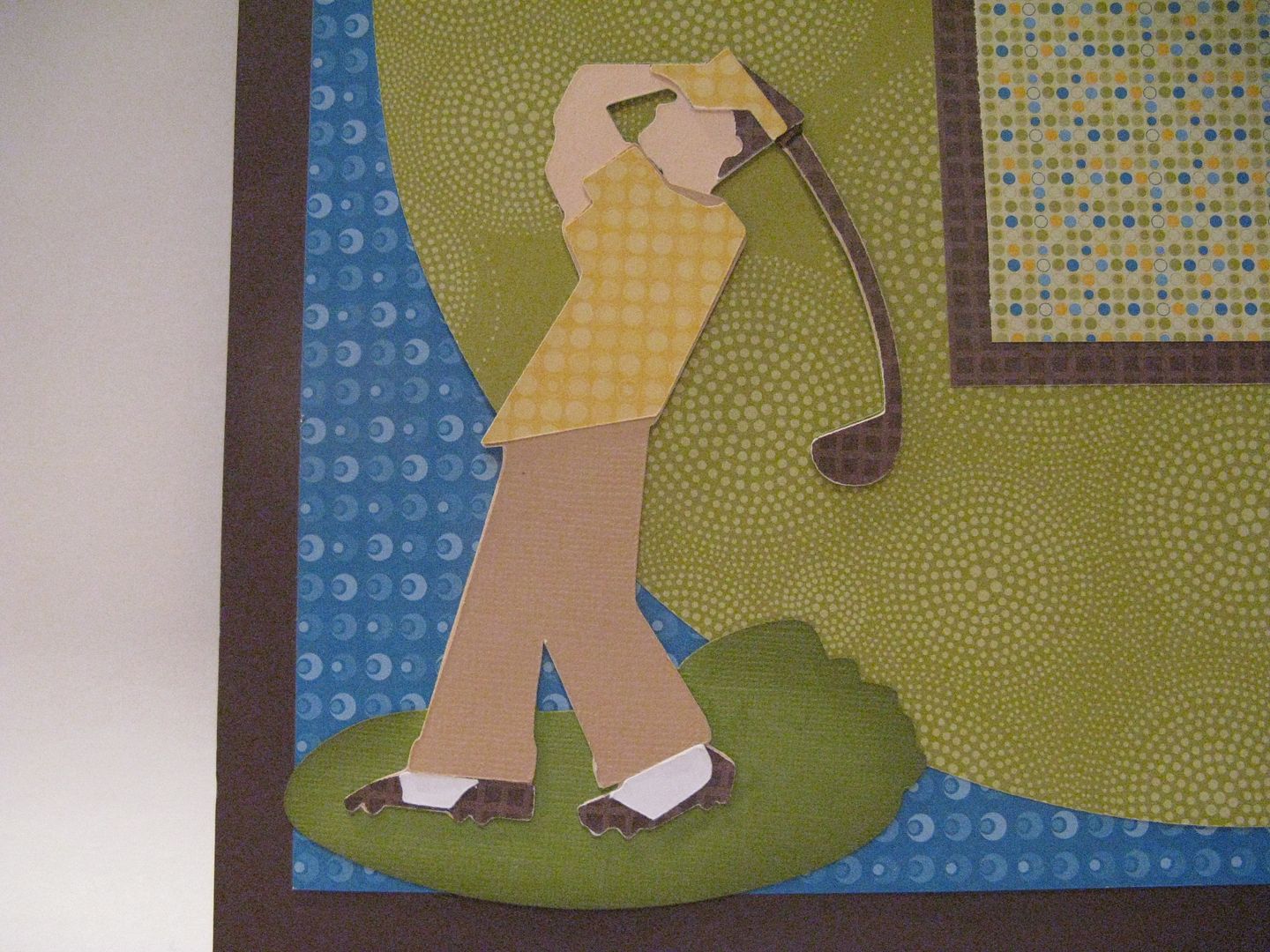 I cut him out at 5", so I am not sure how well he will cut out smaller. He was very easy to assemble at this size.
Ok, that is all I have for you today! Now as always keep checking back with me on into next week because I have even more projects made with the new cartridges starting with a card made with the Martha Stewart one tomorrow!
Also, stop by
Obsessed with Scrapbooking
because Joy, will have some stuff up too. She has the flu and we did not get these cartridges until Tuesday, so she will be a little slower getting them up than usual. It will be worth the wait though because she always makes such pretty things!
Have a terrific Thursday!!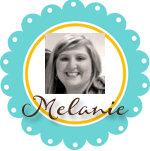 Subscribe to Courtney Lane Designs by Email