Hello, friends!
I am so sorry this is posting late. Unfortunately, I had some complications from a surgery I had in may and was in the hospital last night getting that sorted out. Everything is ok now, but I feel bad that I did not get this up earlier.
Also, if you have questions about a project or something I make DO NOT ask questions in the comment section. I never answer them when they are they as I am not sure it would get read.
I had a few questions on how to make the rose from yesterday's post. There is a tutorial I made a while back on how to do this. Click here to see that post ==>
Melanie's Flower tutorial
Today's post is an easy one, but lots of fun! I like making my own gift tags. Now, I do not make them for my brothers who could careless on how beautiful their gifts are wrapped. However, my mother, sister, aunt, sister - in- law, and friends get these tags on their gifts. I guess basically all the women in my life *wink*.
They are made using the
Artiste cartridge
and the
October stamp of the month
. It was so easy. Just cut them out at the size specified on the stamp set and then you are ready to decorate and stamp them. This could not be easier!
October Specials
Back by popular demand, I am giving away one E2 Cricut machine to
a
lucky customer. To be eligible to win, you have to place an order on my Close To My Heart website this month. That is it! I will draw a winner November 1st.
Very Merry Christmas
and coordinates with the Artiste cartridge, so if you have that cartridge you are going to want to snatch this up! It makes tag making a total snap!
As always, this stamp set (retail price of $17.95) is only $5 with any order of $50 or more!
Now don't forget that you can still buy the fabulous
Artiste
and
Art Philosophy
cartridges, so if you have not taken the plunge yet, come on in the water is great!
Melanie's Close To My Heart website
Have a TERRIFIC Thursday!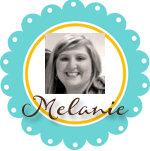 Subscribe to Courtney Lane Designs by Email