Hello, friends!
This week I am doing CTMH
ART PHILOSOPHY
tutorials. Don't worry if you don't have this cartridge yet or do not plan on getting it. Things I will be showing you this week can be implemented using other cartridges. However, if what I show you this week pushes you over the edge, by all means
order this FABULOUS cartridge
! No judgment here *wink*
Now just in case, you missed the Hello Thursday release and you do not know what Art Philosophy is let me explain. It is a NEW cartridge that will be sold exclusively by Close To My Heart. This cartridge includes bags, 3D flowers, borders, cards, fancy shapes, and a beautiful font. To purchase this MUST HAVE cartridge click here ==>
My Close To My Heart Website
Now to the tutorial. Today I am showing you how to make the beautiful 3D flowers. It is very simple once you know how and you will have no problems whipping up bunches of these beauties once you look through this tutorial.
Supplies: You need the
ART PHILOSOPHY cartridge
.
Hot Glue Gun:
I use one that I bought from M's. It is a Martha Stewart and has settings for low and high temp. You will use the low temp when making flowers.
Tweezers:
This is almost as important as the glue! They are invaluable when making these flowers. Mine are of coarse from Close To My Heart. I like that these are long. It is great when getting into tight places.
After it has been wrapped completely slip it off of the marker barrel and grab your tweezers. Grab the center part of the flower with your tweezers and start twirling. This tightens up your flower, so you can make it as tight or as loose as you like.
You are left with this little flower. It is pretty and you can left it just as it is or you can tweak it just a little.
I like to gently bend back the petals. This opens the flower up and give it just a little more life.
I cut the leaves at 1 1/2". Again, these are ok how they are, but with just one little things turn from good to great!
Here is a video of other flowers you can make using this new cartridge!
Well, be sure to check back in with me tomorrow because I will have my PART 2 FLOWER TUTORIAL.
Have a MAGICAL Monday!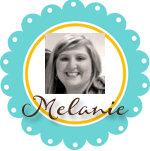 Subscribe to Courtney Lane Designs by Email