Happy Saturday, friends!
Today I wanted to pop in really quickly and let you know about the Close To My Heart recruiting special that is currently going on.
When you become a new Consultant in August, you will receive a FREE Damask Tote Bag (retail value $50), while supplies last. This handy, attractive tote with the Close To My Heart logo lets everyone know you are a Close To My Heart Independent Consultant—with class and style! Choose the $49 New Consultant Essentials Kit or the $99 Master Kit which includes more supplies and tools, and we will send you a tote bag free—only in August and only while supplies last. Contact me for details.
Now, you can be a consultant that just keeps the 22% discount for yourself, friends, and family. However, if you want some extra cash for your hobby or want extra income you can do that too! Not only that you can earn annual trips to great places!
If you are interested or want more information, please let me know!
Have a great weekend!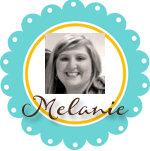 Subscribe to Courtney Lane Designs by Email