Hello, friends!
Today is that wonderful day of the month where Joy and I, in partnership with Provo Craft, announce this month's cartridge release. This one is pretty good too!
Before we get started lets talk giveaway! I am giving away a brand new
Fall/Winter Tablescapes
cartridge!
To win:
1) You need to be a follower of this blog either via blogger, google reader, or email subscription.
2) You also need to leave a comment on this post!
That's it!
As per usual I will list them in order in descending order of excitement!
Team Spirit:
This cartridge has been needed for a while! I see lots of possibilities with this one! This is perfect for school aged kids or adults who have a favorite team! Just think of the vinyl that you can put on your car!
Frame of Mind:
I love anything with a frame! This is another one that has a lot of fun options. If you liked the other frame cartridge you will love this one!
Fall/Winter Tablescapes: If you are known as the hostess with the mostest in your neighborhood, purchase this one immediately! This will help you decorate your holiday tables in style!
Now it's time to hop on over to Joy's blog to check out her giveaway. Click here ==>

Obsessed with Scrapbooking
August Specials
Between August 15-31, get your
Cricut Artiste
cartridge for $99.00.
The Cricut Artiste

b
undle includes:
-
Cricut Artiste
(suggested retail price of $ 59.99), Three Stamp Sets (retail value of $17.95 each), & Three Dimensional Element chipboard sets (retail value of $4.95 each). That is a total recommended retail price of $128.69 for the much lower price of $99!
- Because you spent over $35, you can now purchase the It's Your Day stamp set for $5.00. This is a $35.90 value stamp set for only $5!
August Stamp of the Month
for $5.00 a value of $17.95!
That is a total of 6 stamp sets, 1 cricut cartridge, and 3 sheets of chipboard for only $109.00 before tax and shipping!
YOU SAVE ==> $78.54
Also, if you order from me this month I will put you in a drawing to win a brand new Cricut E2 machine with purple endcaps!
To order click here ==>
Melanie's Close To My Heart website
Have a FABULOUS weekend!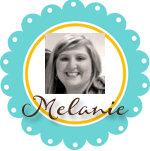 Subscribe to Courtney Lane Designs by Email