Hello, friends!
I hope you all had a great weekend! I am in Branson with my family having one little getaway before school starts up. I just love this town!
If I have promised you a catalog and you have not received it yet, never fear! I ran out, but have more on the way. I should get them Tuesday or Wednesday and will head to the post office with them straight away!
Today I have a project made using one of the new releases called
Team Spirit
. I cannot say enough about this one! Then again I have an 8 year old boy who loves sports! I see many projects made using this cartridge in the future including some home decor!
CCR file:
https://www.box.com/s/78b88a041ff0a93d36ff
GYPSY file:
https://www.box.com/s/105e346c5b2ce40516f8
Thanks for stopping by today. I will be back tomorrow with a card I made!
August Specials
Between August 15-31, get your
Cricut Artiste
cartridge for $99.00.
The Cricut Artiste

b
undle includes:
-
Cricut Artiste
(suggested retail price of $ 59.99), Three Stamp Sets (retail value of $17.95 each), & Three Dimensional Element chipboard sets (retail value of $4.95 each). That is a total recommended retail price of $128.69 for the much lower price of $99!
- Because you spent over $35, you can now purchase the It's Your Day stamp set for $5.00. This is a $35.90 value stamp set for only $5!
August Stamp of the Month
for $5.00 a value of $17.95!
That is a total of 6 stamp sets, 1 cricut cartridge, and 3 sheets of chipboard for only $109.00 before tax and shipping!
YOU SAVE ==> $78.54
Also, if you order from me this month I will put you in a drawing to win a brand new Cricut E2 machine with purple endcaps!
To order click here ==>
Melanie's Close To My Heart website
Have a MAGICAL Monday!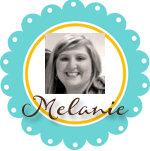 Subscribe to Courtney Lane Designs by Email