Hello, friends!
Today I have a project I made using the Artiste cartridge (surprise surprise, right?) and the It's Your Day stamp set (which is the double stamp set that is part of the new promotion that started yesterday). Like I said yesterday in the video, it coordinates with the Artiste cartridge, so I had to use them together, right? *wink*
I want to clarify something that I think came out a little murky. Any purchase from my CTMH store over $35 qualifies you for the double stamp set. You DO NOT have to purchase the Artiste cartridge to get it.
Here is the CCR file:
https://www.box.com/s/1ac413a02a47ee39171e
Here is the Gypsy file:
https://www.box.com/s/e3b9800ab0fb684caa49
I used Echo Park paper and Close To My Heart cardstock.
I used adhesive backed pearls to add a little bit more.
Thanks so much for stopping by today! I will be back here tomorrow with another card!
August Specials
Between August 15-31, get your
Cricut Artiste
cartridge for $99.00.
The Cricut Artiste

b
undle includes:
-
Cricut Artiste
(suggested retail price of $ 59.99), Three Stamp Sets (retail value of $17.95 each), & Three Dimensional Element chipboard sets (retail value of $4.95 each). That is a total recommended retail price of $128.69 for the much lower price of $99!
- Because you spent over $35, you can now purchase the It's Your Day stamp set for $5.00. This is a $35.90 value stamp set for only $5!
August Stamp of the Month
for $5.00 a value of $17.95!
That is a total of 6 stamp sets, 1 cricut cartridge, and 3 sheets of chipboard for only $109.00 before tax and shipping!
YOU SAVE ==> $78.54
Also, if you order from me this month I will put you in a drawing to win a brand new Cricut E2 machine with purple endcaps!
To order click here ==>
Melanie's Close To My Heart website
Have a TERRIFIC Thursday!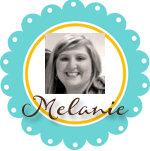 Subscribe to Courtney Lane Designs by Email