Hello, friends!
Today I have another fabric project I made using my cricut and the
Letter Envy cartridge
. I got to use my fancy Anna Griffin fabric and everything! Love it!
So again I offer up my fantastic cutting fabric with your cricut tutorial for those of you are have not ventured into the fabric darkside. Trust me you will love it! It is so addicting!
MELANIE'S FAMOUS CUTTING FABRIC WITH YOUR CRICUT TUTORIAL
Thanks for dropping in. I promise I will post much more next week. I'm not really sure what happened to me this week, but I feel like such a slacker!
Don't forget to take advantage of the March specials you only have two days left!
March Specials
The March stamp of the month is called
Potential
and coordinates with the
Art Philosophy
cartridge. As usual it is $17.95 if purchased alone or only $5 with any purchase of $50 or more!
Also,
March is a great time to share Close To My Heart's philosophy of fun! New Consultants who sign up in March will receive a fabulous Cricut® Art Philosophy collection FREE! If you already have the collection, you can choose to receive $100 in select product credit* instead. The collection, which retails for $99, is actually valued at over $124, adding incredible value to the New Consultant Kit. It's time for everyone to embrace the philosophy of fun—Consultant and Cricut® fun!
Dates: Offer valid valid March 1 at 9:00 am (MST) – March 31 at 11:59 pm (MDT).
So come join my team and get a free Art Philosophy cartridge (with the purchase of the new consultant kit)!
Have a WONDERFUL Weekend!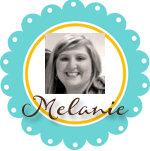 Subscribe to Courtney Lane Designs by Email