Hello, friends!
I got a lot of questions yesterday about cutting fabric using your Cricut, so I thought I would make a post giving some quick tips.
Items you will need to be successful in your fabric cutting venture:
Heat and Bond
Sticky Mat
Sharp Blade
COTTON FABRIC
SPRAY STARCH
Next, you need to make sure you wash and dry your fabric, bag, shirt, or pillowcase first. Do not use fabric softener when washing fabric. Then iron and starch fabric that you will be cutting.
Iron on Heat and Bond to the material as directed from packaging. Let fabric cool completely before cutting.
Now you can begin cutting.
On the old machine:
your blade should be at 6
Pressure at 5
Speed at 1
Multi- cut 2
On the E2
:
your blade should be at 6
Pressure at 5
Speed at 1
No multi-cut
Cutting Tips:
- Make sure fabric is cool before cutting with the machine.
- Intricate cutting is more of a challenge, so start off cutting with simpler shapes like circles, squares, and fat lettering. Avoid thin lettering and designs with swirls.
- Keep some small tipped scissors near by to trim any missed cuts.
- There are some good videos on how to do this on You Tube and some not so good videos, so be cautious when choosing one to abide by. I have found the ones which are done by quilters to be the most valuable.
Until I started cutting fabric these past two months with my machine, I had not worked with fabric at all. I cannot even thread a sewing machine needle! That being said, if I can do it you can too! I am sure there are lots of you out there who are proficient sewers and will find this easy as pie. For those of you green horns like me, don't be intimidated. It is easier than you might think it is!
Tomorrow is Hello Thursday, so check in with me for my post. I think you guys are going to love this release!
Have a great Wednesday!
PEACE, LOVE, & CRAFTS!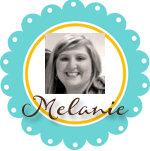 Subscribe to Courtney Lane Designs by Email