43

Auntie Em said...

What a cute cartridge! Fav SS character? I always liked Oscar. I would love to know what the inside of his garbage can/home looked like inside. :)
Thanks for sharing! :)
Congrats, Em! Please email your address details and I will ship this cartridge out to you. You have two weeks to claim your prize!
I wanted to let you guys in on something cool. Did you know that Cricut has their own Pinterest page? Well, they do and you guys need to check out the oodles of inspiration that page has to offer. Here is a link:
https://pinterest.com/officialcricut/
Ok my sweets, I have many things made to post it is just a matter of getting them up on this blog. I will have a brand new post tomorrow that you will like, so make sure you stop back by tomorrow!
Have a TERRIFIC Thursday!
2012 6:05 PM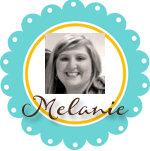 Subscribe to Courtney Lane Designs by Email