Hello, friends!
I am a little late posting this. The holiday has totally messed with my blogging schedule. I have to tell you, it is really hard during this time of year to keep it all straight. I am never sure what day it is until I look at a calendar. The week between Christmas and New Years is like a black hole week!
Here is the latest and greatest Cricut Craft Room release! I can see a few projects made using these cuts in my future! ;-)
-Any order over $25 out of the Fall/Winter catalog will be eligible to get the Rock a Block stamp set and cubes for $15 (a $45 value). You save $30!
This great promotion comes with the blocks, holder, and this massive stamp set!
December stamp of the month
for $5 (a $17.95 value). You save $12.95! This offer begins December 1st! Only three days left on this stamp set!
You can take advantage of both promotions congruently if you meet all applicable requirements.
*NOTE make sure you add promotions when prompted by the ordering system. If you add promotional items for prompting the discount price will not be reflected in the total. Also, orders cannot be altered after the orders are placed. Please contact me before the order is finalized if you have problems.
Have a Terrific Thursday !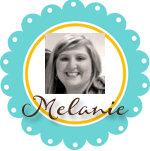 Subscribe to Courtney Lane Designs by Email