Hello, friends!
I got many emails yesterday about the new Ribbons and Rosettes cartridge. Everyone wants to know when it will be available for purchase. This is not something I know at this time. However, when this nugget of information is made known to me I will let you guys know. Also, a few of you were under the impression that this was a Close To My Heart cartridge. Boy do I wish that were true! I would love to be able to sell this fabulous cartridge to you! Provo Craft will be selling this cartridge to m knowledge. If that changes I will let you know. Now in the meantime you can make similar rosettes using your
Art Philosophy cartridge
. You will just need a scoring tool (scorpal or equivalent). Although, you will need a scoring tool with Ribbons and Rosettes as well.
Today I have a project that I made my mother using the
NEW New Testament cartridge
(what a mouthful that is!). My mother was very thrilled to receive this, so I am thinking I should have saved it for Christmas. Now the photos of this project are not the greatest, but it is so tricky to photograph things that have reflective glass.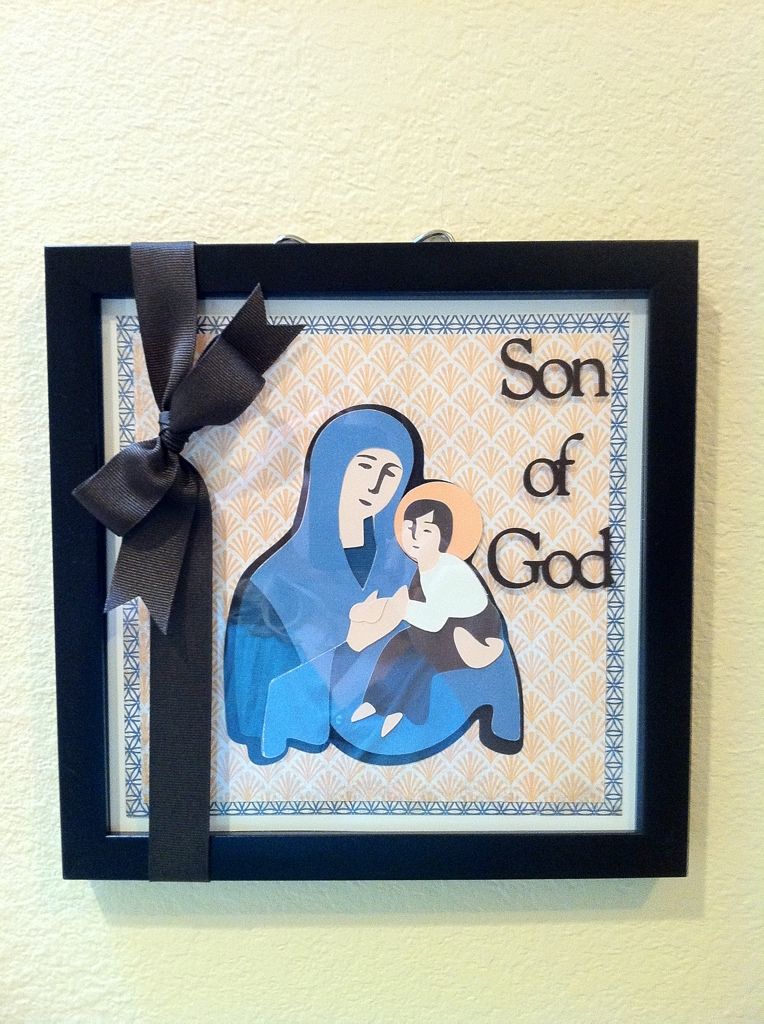 I used Close To My Heart patterned paper and cardstock.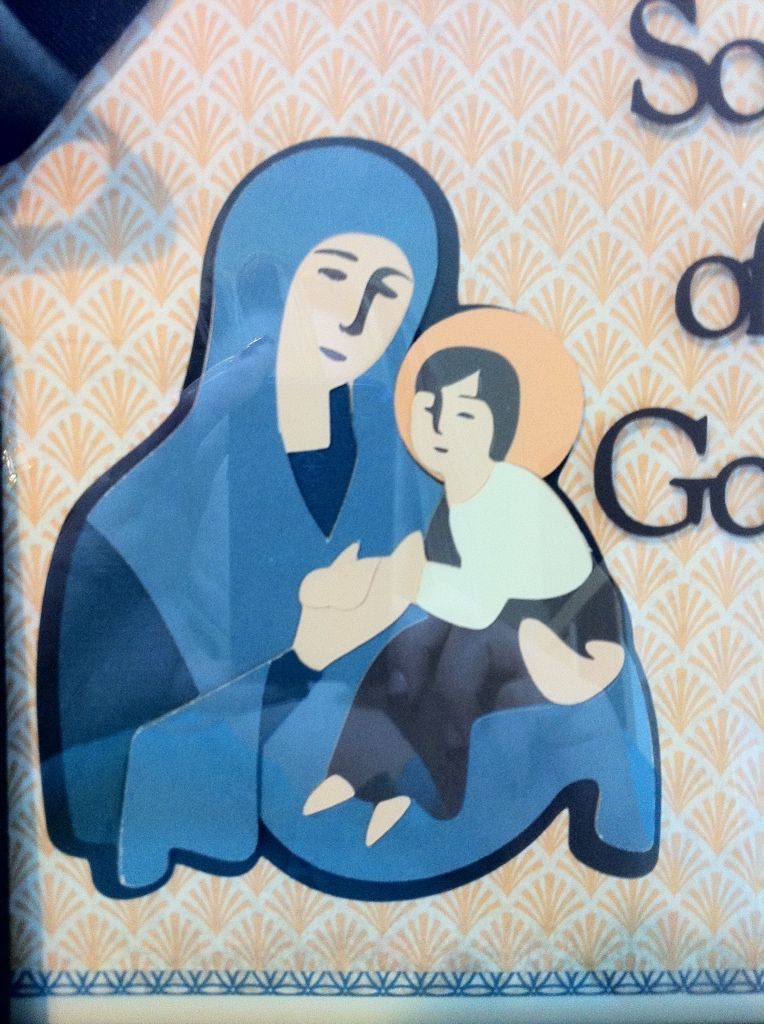 I cut Mary and Jesus out at 5 1/2".
I cut this title out at 1 1/2" using Cricut vinyl.
Thanks so much for stopping by! See you guys back here tomorrow with another project!
October Promotions:
The October Stamp of the Month is $5 with a purchase of $50 or more!
Art Philosophy
cartridge is still available!
If you get your

Cricut Art Philosophy cartridge bundle between now and the end of the month you will qualify for the $5 Stamp of the Month.
What you will get if you get this deal?

*Cricut Art Philosophy Cartridge (retail price of $59.99) , Three Stamp Sets (retail value of $17.95 each), & Three Dimensional Element chipboard sets (retail value of $4.95 each). Total retail value of $128.69 for only $99. (click here for pictures of the handbook ==> ART PHILOSOPHY HANDBOOK)

*The October Stamp of the Month 'Holiday Magic' stamp set for $5 (retail value of $17.95)

YOU SAVE ==> $42.64

Click here to get in on this FABULOUS deal ==> Melanie's Close To My Heart Website
Have a Terrific Tuesday!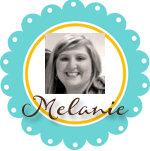 Subscribe to Courtney Lane Designs by Email