Hello, friends!
Today I have a tutorial on how to give your 3D flowers a WOW factor. There are several ways to do this and today I am going to show you 5. Now there is definitely lots more than 5, but this will give you a starting point.
All flowers used for this tutorial was cut out at 3 1/2" using the
CTMH ART PHILOSOPHY
cartridge. If you are interested in buying this FABULOUS cartridge click here==>
Melanie's Close To My Heart site
I had a question yesterday about how long this cartridge will be priced at $99, so I thought I would address this at this time. I do not know of any sales on this cartridge or price change until the next catalog comes out. Now that does not mean a price change will occur then, but typically the prices in the catalog do not change until the new catalog comes out. To simplify, this is most likely the price for the next 6 months.
Now on to the tutorial...
First lets talk about inking. I actually ink all of my flowers. I did not ink yesterday's because I wanted to make it as simple as possible. Inking gives the flower a more realistic look.
To ink you will need:
a sponge
Then all you do is load up your sponge with the ink and darken the edges of the spiral before you roll it. I recommend inking both sides.
Your end result is a slightly glittered flower. The effect is very subtle, but beautiful!
The next tutorial is glittering. Now this can be done many ways for many different types of effects. For this flower, I simply added liquid glass to the edges of the flower and then dipped it in glitter.
The next tutorial is adding adhesive backed pearls or buttons to the center of your flowers. You can use anything you have on hand. I used these pearls from Close To My Heart.
Also with this last flower I rolled the edges with my fingers before it was made.It looks like this.
ART PHILOSOPHY
bundle. I call it CUT-STAMP-ELEVATE!
I look forward to seeing you all back here tomorrow!
Have a TREMENDOUS Tuesday!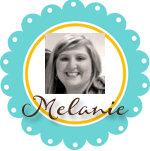 Subscribe to Courtney Lane Designs by Email