Hello, friends!
Today's tutorial I have decided to call CUT-STAMP-ELEVATE. You might wonder what in the world am I talking about. Well wonder no longer, faithful followers! I am about to show you exactly what I am talking about.
I do need to tell you guys something really quick though. This was going to be a tutorial where I showed you how to make these great embellishments. Then I would show you projects I made using these embellishments. I made the embellishments, but was not able to make the projects because I ended up having to get my eyes dilated. Long story short, crafting while your eyes are dilated is nearly IMPOSSIBLE! However, I am pressing on and showing you how to make the fabulous embellishments using the
NEW CTMH Art Philosophy
cartridge, stamps, and the chipboard that is included in the bundle.
First, I want to show you the cut, stamp, and the chipboard piece (the elevate part). Now let me tell you something about this chipboard. It is super thick and would be tough to cut out using your cricut. I have cut this thickness before using the deep cut blade. My machine seriously struggled though and I never did it again. Luckily with these chipboard sheets, you don't have to cut thick chipboard! It is already done for you. FABULOUS! The top piece is the cut, the middle is the stamp itself, and the bottom piece is the chipboard.
I stamped the cut out and then adhere it to the chipboard and got this:
Now the second tutorial for the day is something similar, but it is made with other chipboard that you can buy. It coordinates with one of the stamp sets that you get with the cartridge bundle!
Then I stamped the star using the coordinating stamp set.
See how thick this chipboard is! AWESOME!!
ART PHILOSOPHY
cartridge you can do so by clicking here ==>
Melanie's Close To My Heart site
Also, I had a few people inquire about and join my Close To My Heart team yesterday. I was pleasantly surprised by this. One of the sweet ladies felt she had to ask permission. So let it be known, if ANY of you are interested in joining my Close To My Heart team and be an independent consultant you are totally welcome to! If you have any questions about signing up please do not hesitate to ask!
I will be back here tomorrow with another tutorial! See you all back here tomorrow!!
Have a WONDERFUL Wednesday!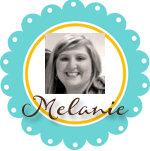 Subscribe to Courtney Lane Designs by Email