Hello, friends!
I have been receiving lots and lots of questions about the
NEW ART PHILOSOPHY
cartridge. Therefore, I decided that perhaps a few tutorials are needed.
Starting Monday morning I will start my week long run of tutorials which will include:
Making 3d flowers
Cut-Stamp-Elevate tutorial
Box tutorial
I am certain that after the coming week's tutorials have comensed that you wonderful people will be creating with your new Art Philosophy cartridge with wild abandon! You will even be able to implement these lessons while using other cartridges in your library.
If you still have not purchased the Art Philosophy cartridge, you can do so by clicking here =>
Melanie's CTMH SITE
If you guys have any further questions, please feel free to include them in the comment section of this post. I will do my best to work those questions into this week's tutorials.
Have a great rest of your weekend!
PEACE, LOVE, AND CRAFTS!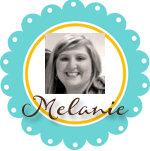 Subscribe to Courtney Lane Designs by Email