Hello, friends!!!
I have heard from a very reliable source that
JoAnn's
is having an unadvertised special on the
Baby Bug for $59.99!!
Can you believe that price? I remember when my husband bought my baby bug many Christmas's ago and he spent $299 or something crazy like that! This is a total deal! Especially for those who are just getting started or for your little ones who want to craft along side you. I have never seen it this low! It is almost worth it just for the George cartridge! What a great cartridge that is!!
Anyway, have a great turkey day!!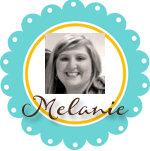 Subscribe to Courtney Lane Designs by Email