Hello, friends!!
I hope you all had wonderful weekends! I know I did. I swam in my mom's pool on Saturday and mainly relaxed on Sunday! It was wonderful!!
Now here we are on day 5 of the Hello Thursday project release and I am having tons of fun showing you what I have made using these fantastic cartridges. Also, I have more giveaways planned and today I am giving away the
Nursery Rhymes cartridge!
This is one of my favorites and all you have to do to win this cartridge is leave a comment on this post

and

make sure you are signed up to get email or follow this blog.
I have read recently on the Cricut Message Board that some people are not happy about the 'signing up as a follower' portion of the giveaway. If you do not want to participate in the giveaway you do not have to. It is completely up to you. Not all of my prizes are provided by a sponsor and I pay for shipping completely out of my pocket. I feel that following my blog to win something is at no cost to you is pretty good deal. Also the odds of winning one of my prizes are fairly high as I do not get as many comments as some other blogs. Either way it is your choice whether or not you want to participate. I hope you do though because the more the merrier!!


It was made using the new and fantastic
Mini Monsters cartridge
. I cut the little monster out at 2 1/2". The text was cut using the new
Wall Decor and More
which has a great random font. Which seems to be a culmination of several fonts.
I used Basic Grey paper an Core'dinations cardstock on the card. I also did a little bit of pen work with my white Signo Uniball pen.
-Don't forget yesterday's giveaway of the
Preserves
cartridge. Click ==>
here
<== to check it out
- Saturday I announced a giveaway of all 3 Summer Mini cartridges. Click
==>here<==
to check out this giveaway

-Now don't forget about the
Elegant Cakes
cartridge giveaway. Click ==>
here
<== to leave a comment to win -Also, you won't want to miss out on entering to win one of the many prizes I have listed ==>
here
<== prizes include
2 you pick one cartridges
(which can be any of the new releases except for Toy Story),
Basic Grey paper
,
Cricut Cake Chef's hat
, and a
Heidi Swapp bundle
.

- Lastly, I am giving away a
Tie The Knot cartridge
. To enter that giveaway go ==>
here
<== P.S.
Joy
has a project posted today using one of the new cartridges AND a nice giveaway as well. Click here to check it out ==>
Obsessed with Scrapbooking
Have a great week!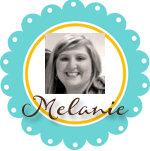 Subscribe to Courtney Lane Designs by Email