Hello, friends!
Well here we are the day after the release. Which cartridge is your favorite of the release? Which is your least favorite? My favorite is
Freshly Picked
or
Cindy Loo
.....I really cannot decide! Either way I am pretty pleased that there is now a Halloween cartridge! Good thing I am two years behind scrapbooking my son's Halloween pictures ;-)
Anyway, on to today's giveaway....I am giving away an
Elegant Cake cartridge
(my favorite from the last release). All you have to do is become a follower and leave a comment on today's post! It is that easy!
Now to the card.....
It is made with
Freshly Picked
and my trusty October Afternoon paper.
I cut this fantastic pot of flowers at 1 3/4" with out any trouble at all. Gotta love being able to cut super small with your cricut with out any trouble!!
Don't forget that I am posting stuff with the new cartridges for several days and each day will have a new giveaway! So, make sure you check back in tomorrow!
ps. Joy is also giving away a new prize today AND she is showing more FABULOUS projects with the new cartridges!! Click here to check it out ==>
Obsessed with Scrapbooking
Have a FANTABULOUS day!!!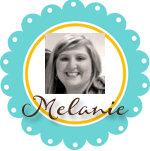 Subscribe to Courtney Lane Designs by Email