Donna said...
Thanks so much for another chance to win a great gift. Am keeping my hopes up on winning something, but even if I don't I will continue seeing and enjoying your great designs.

Donna C.
goCricutgo
Congratulations to the lucky winners!!! If you are one of today's lucky winners please email me your address details(melliemel77@gmail.com) and I will mail out your prizes with in a week or so. Now the winner of Toy Story and the 2 'you pick one' people, your prizes will come from elsewhere so it will take longer for shipping. You all have two weeks to claim your prize.
Thanks so much for stopping by for this release!! I have had so much fun! Your comments this week have been so sweet! It is truly what makes all the work that goes into this blog worth it!
I will be back tomorrow with another card made with one of the new cartridges, so check back in with me tomorrow!
Have a great evening!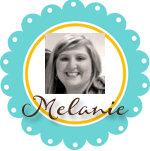 Subscribe to Courtney Lane Designs by Email