Hello, friends!
Tis the season to get the flu I suppose. My little one came home sick Tuesday and is still quite poorly. I have also come down with a stomach bug, so there is not fun to be had at my house. That being said I am re-running a favorite layout that I did several years ago. The cartridges are all oldies, but goodies!
Today I have a single page layout for all of you scrapbookers out there. The Layout is made using the
Happily Ever After cartridge
and the
Hannah Montana cartridge
.
When designing this layout, I had a purpose in mind. I wanted a layout that could easily be used for those pictures of your children with Santa. Every year, I haul my little one up to one of our local malls to get his picture taken with Santa. He absolutely loves it. It is also a great picture to scrapbook. So, the idea to make a page that would be easily duplicated for this purpose was born.
The Happily Ever After cartridge is perfect for such a layout because of the the little Snow White cottage. With a few color changes it easily turns into Santa's Workshop. This was cut at 3" on my Cricut. Just so you know, this cut has a few little pieces so at 3" it has the potential to be a bit of a challenge. Don't let that scare you though. Crafting tweezers eliminate most complications with the small pieces.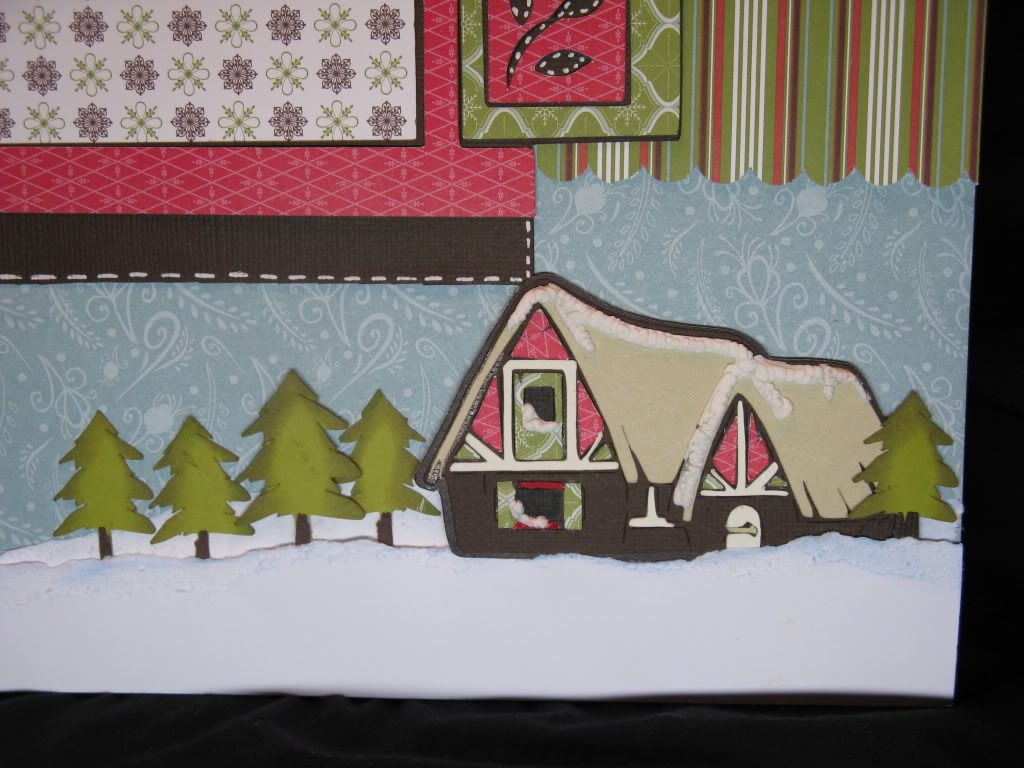 The trees are also from Happily Ever After. They are cut at 1 1/4" and 1 1/2". These were very easy to assemble.
The center window is made to look as though you are looking right into Santa's Shop. It was cut at 10", I also trimmed the extra fancy piece at the top and the bottom most tier of the window itself. I did this mainly so it would look better on the page, but also I wanted it to look more like it was a window of the cottage. With those extra bits, it looks more stately.
The title is from Hannah Montana using both the 'pop princess' font and the regular font. Here is the cut file.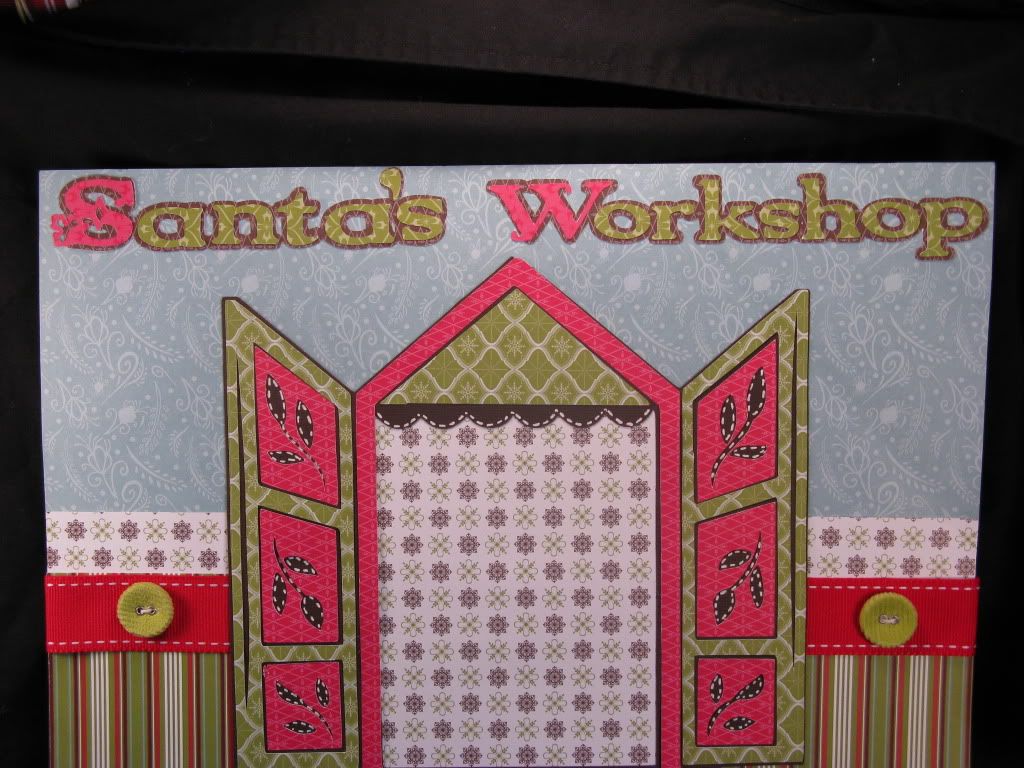 I used liquid applique on the cottage for the snow effect. I also did some faux stitching with my zig two way pen.
Don't forget that I am giving away a
Snow Folks cartridge
this week!
1) Follow this blog or subscribe via email.
2) Leave a comment under one or all posts this week for maximum chances. See
HERE
if you don't know how to leave a comment.
December Specials
I am giving one
Pink Cricut machine
away to one lucky customer. To be eligible to win all you have to do is purchase something in the month of December! I will draw the winner January 2nd!
Second, everyone enjoys shopping the deals this time of year, and you'll be tickled to learn that Close To My Heart is making more fabulous deals available to you. At 12:00 AM (MST) on December 1, Close To My Heart will add new items to the

"While Supplies Last"

section my shopping page. Among the new additions you will find a wide variety of paper and coordinating accessories, all with a substantial markdown. You will also find that most of the items that are currently available will also see a further markdown at that time.

Click here to check it out ==> Close To My Heart SALE



Next, the
December stamp of the month
is a good one. It covers everything and it is a must have it you are new at stamping. It is called Year Around Cheer and that pretty much sums it up!
Get the Stamp of the Month set for just $5 (S1211A) when you place an order of $50 or more in products!
Lastly, don't forget that you can still buy the fabulous
Artiste
and
Art Philosophy
cartridges, so if you have not taken the plunge yet, come on in the water is great! Also, if you want one of these cartridges for Christmas send your husbands or family members my way. I will help them get what you want under the tree ordered. However, you can always order these things as a gift to yourself. That way you for sure get what you want for Christmas. You have been good this year, right?
Melanie's Close To My Heart website
Have a WONDERFUL Weekend!
Subscribe to Courtney Lane Designs by Email