Hello, friends!
Today I am sharing my most favorite cookie recipe. I posted this last year and wanted to share it again as I know I have some new followers. I want to stress again that this is not going to turn into a recipe blog, but sometimes it is nice to share things you love and boy do we love these cookies! As a matter of fact I baked some tonight and they were all gone with in minutes!
Before I give the recipe I wanted to answer a question I got in the comments section about the chipboard I used yesterday. Here is the link:
http://melaniebrown.ctmh.com/Retail/Product.aspx?ItemID=6755&CatalogID=173
FYI, everything I highlight in color is linked.
This FABULOUS cookie recipe has been in my family for a long time. It is a favorite of mine and my mom makes it every year in the weeks prior to Christmas. Each batch makes about 8 logs and that slices into about 12 cookies, so that is a total of 96 cookies. This cookie batter needs to be kept frozen until you slice and cook the cookies. What we do is bake a log every night until Christmas! I need to go on a diet after Christmas!!! Seriously!!
My mom and I made them yesterday, so I have some pictures to show you of the actual process.
Christmas Cookies
1 lb. of butter softened
2 1/2 c sugar
2 eggs
5 c flour
1 tsp soda
1 tsp salt
8 oz candied cherries(chopped)
12 oz candied pineapple(chopped)
1 c chopped nuts (we use pecans)
2 tsp vanilla
cream butter and sugar and then add eggs. Add the rest of the dry ingredients. Add cherries and pineapple. Divide batter into 8 parts and make into logs. Cover with saran wrap, then with foil. Put into freezer until frozen then slice and bake at 350 for 12-15 minutes. Each log should make about 12 cookies.
chop the candies cherries and pineapple.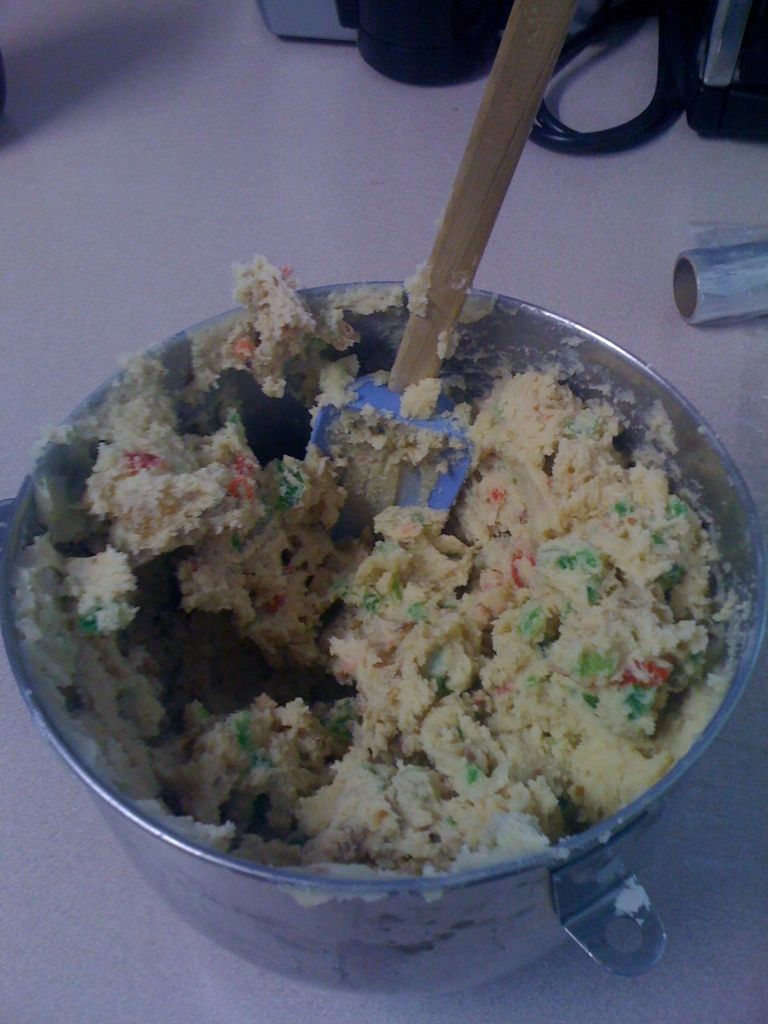 The mixture is very dense, so make sure you mix with a good mixer. My mom has burned up hand held ones making this batter.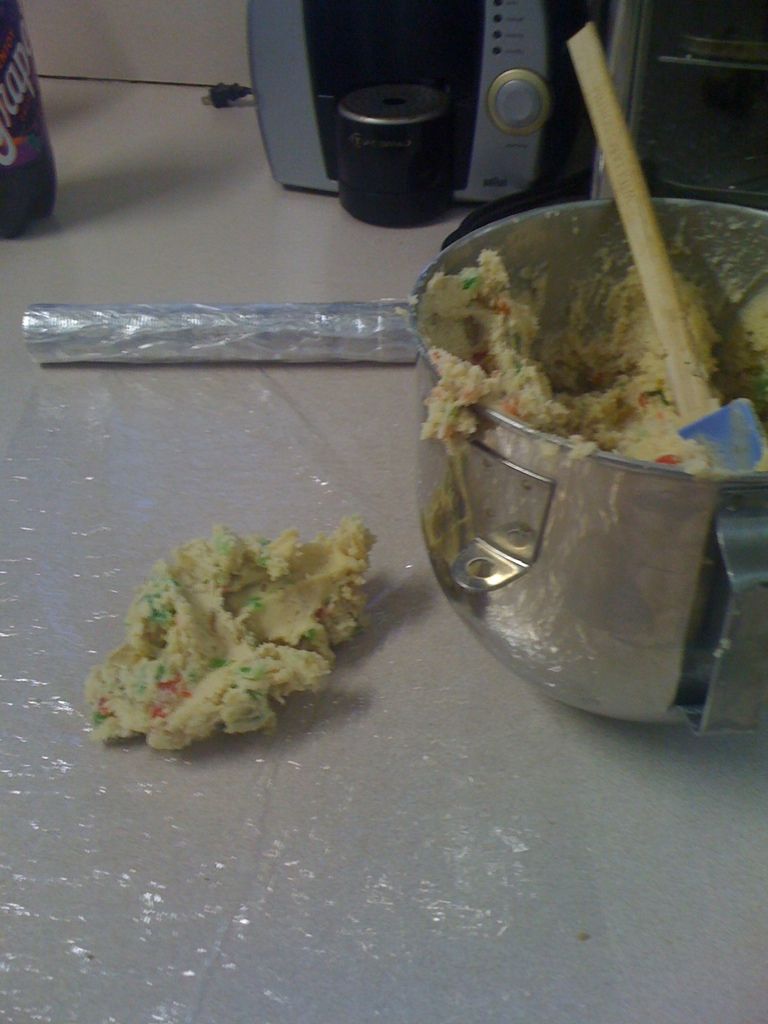 put batter on saran wrap to make into a log.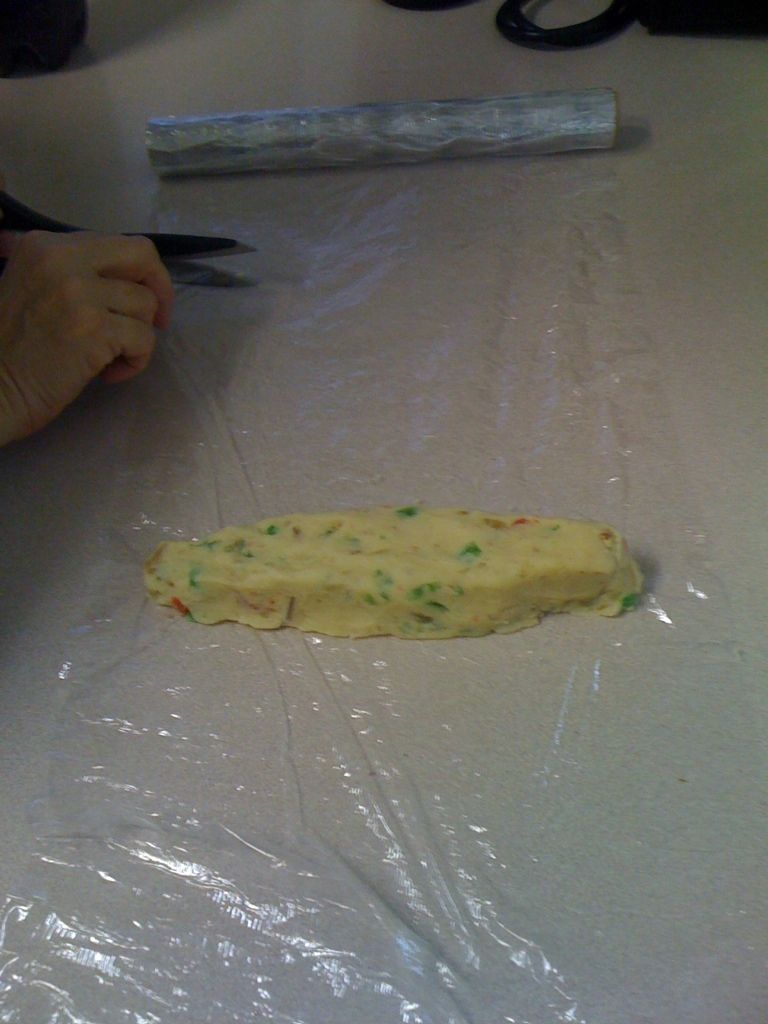 log before it is wrapped up in saran wrap.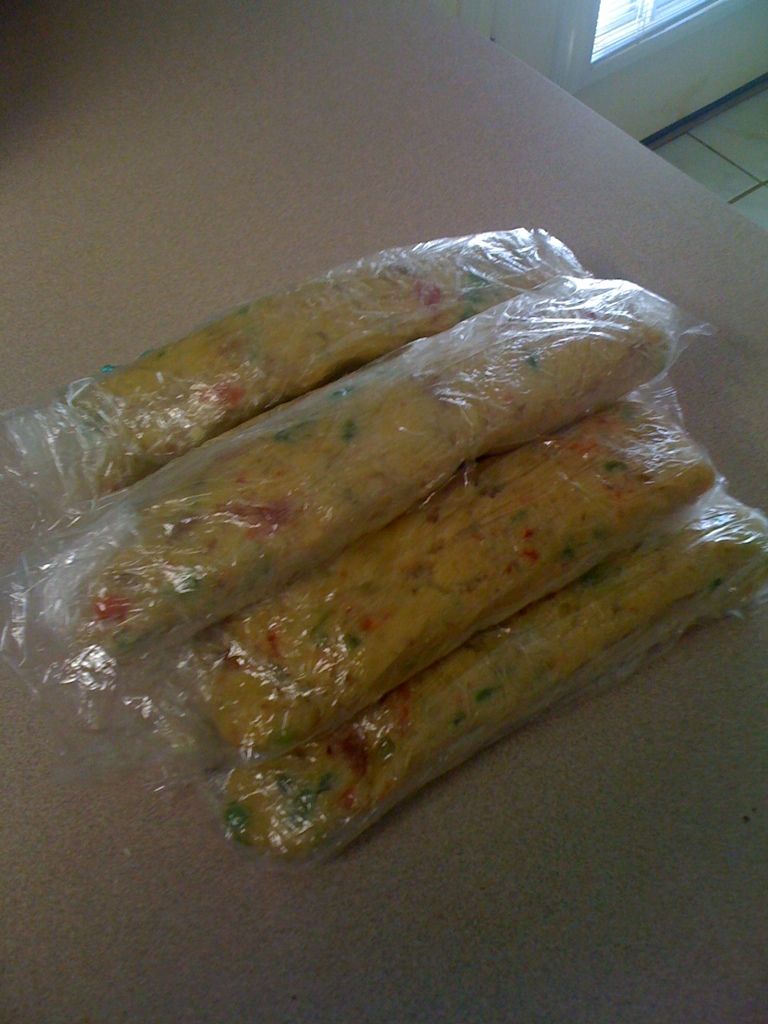 this is how many logs one batch makes.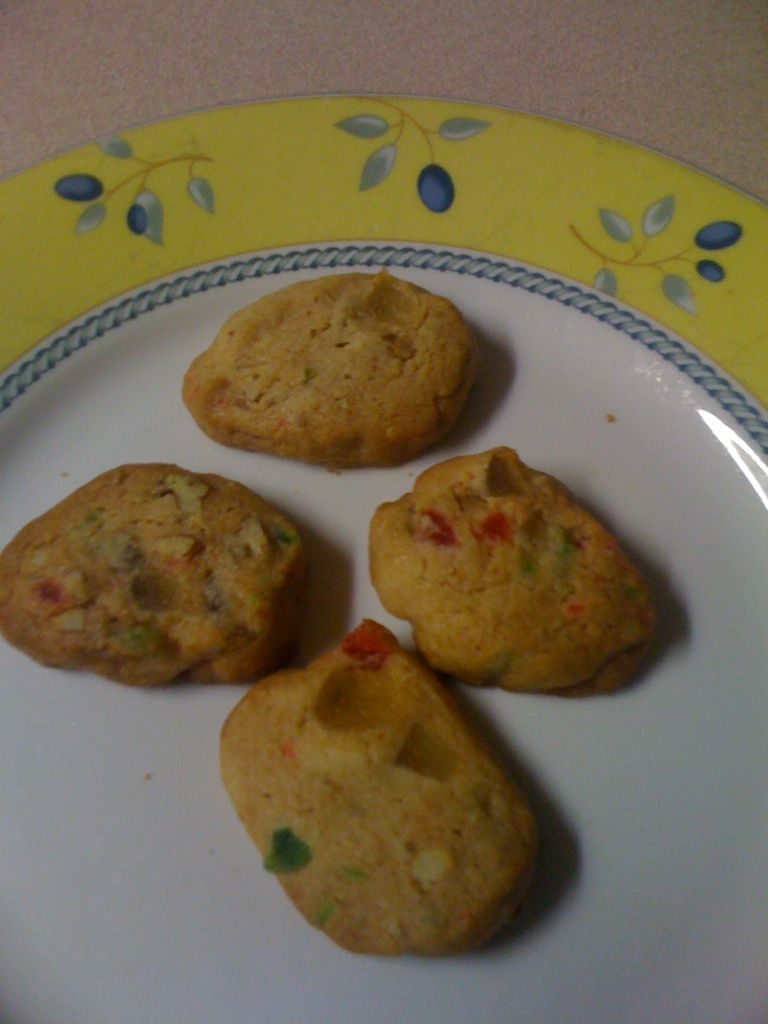 I forgot to take a picture of the cookies right out of the oven. I had to snatch these cookies out of little kids hands to take this picture. They were not happy that they had to wait.
Thanks so much for stopping by today! Tomorrow I will have some paper crafting for you. Let me know if any of you try the cookies!!
Don't forget that I am giving away a
Snow Folks cartridge
this week!
1) Follow this blog or subscribe via email.
2) Leave a comment under one or all posts this week for maximum chances. See
HERE
if you don't know how to leave a comment.
December Specials
I am giving one
Pink Cricut machine
away to one lucky customer. To be eligible to win all you have to do is purchase something in the month of December! I will draw the winner January 2nd!
Second, everyone enjoys shopping the deals this time of year, and you'll be tickled to learn that Close To My Heart is making more fabulous deals available to you. At 12:00 AM (MST) on December 1, Close To My Heart will add new items to the

"While Supplies Last"

section my shopping page. Among the new additions you will find a wide variety of paper and coordinating accessories, all with a substantial markdown. You will also find that most of the items that are currently available will also see a further markdown at that time.

Click here to check it out ==> Close To My Heart SALE



Next, the
December stamp of the month
is a good one. It covers everything and it is a must have it you are new at stamping. It is called Year Around Cheer and that pretty much sums it up!
Get the Stamp of the Month set for just $5 (S1211A) when you place an order of $50 or more in products!
Lastly, don't forget that you can still buy the fabulous
Artiste
and
Art Philosophy
cartridges, so if you have not taken the plunge yet, come on in the water is great! Also, if you want one of these cartridges for Christmas send your husbands or family members my way. I will help them get what you want under the tree ordered. However, you can always order these things as a gift to yourself. That way you for sure get what you want for Christmas. You have been good this year, right?
Melanie's Close To My Heart website
Have a WONDERFUL Wednesday!
Subscribe to Courtney Lane Designs by Email