Hello, friends!
Thank you so much for all of the well wishes! My appointment went better than expected and that makes me so happy!
I have a REALLY great video for you today. It is about stamp manipulation. Which is one of the many benefits of acrylic stamps. I know some of you are veteran stampers and some of you are new to the game. I think that no matter your skill level you will find this video enlightening!
Don't forget I will be drawing later on today, so check back in with me! Click here for the giveaway post ==>
My Pain Your Gain giveaway
September Specials
Between September 1st-30th, get your

Cricut Artiste cartridge for $99.00.

The Cricut Artiste

bundle includes:


- Cricut Artiste (suggested retail price of $ 59.99), Three Stamp Sets (retail value of $17.95 each), & Three Dimensional Element chipboard sets (retail value of $4.95 each). That is a total recommended retail price of $128.69 for the much lower price of $99!

- Because you spent over $35, you can now purchase the It's Your Day stamp set for $5.00. This is a $35.90 value stamp set for only $5!
- Because you spent over $50, you can now purchase the
September Stamp of the Month
for $5.00 a value of $17.95!(coordinates with the Art Philosophy cartridge)
That is a total of 6 stamp sets, 1 cricut cartridge, and 3 sheets of chipboard for only $109.00 before tax and shipping!
YOU SAVE ==> $78.54
To order click here ==>
Melanie's Close To My Heart website
Have a TERRIFIC Thursday!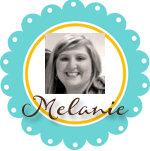 Subscribe to Courtney Lane Designs by Email