Hello, friends!
I know I said I would have a new project up today. However, I have a dentist appointment today and I spent last night worrying about that and not getting a post together. You see I am a serious dentist phobe!
To make it up to to you all I am going to do a giveaway instead. Also, since I have taken a Xanax to calm my nerves for the dentist I am feeling especially generous, so I will be giving away two prizes!
A
To the Cabin cartridge
:
and a
Over the Hill cartridge
:
1) Follow this blog or subscribe via email.
2) Leave a comment under this post. See
HERE
if you don't know how to leave a comment.
That's it!
I will pick a winner on Thursday!
Oh one last thing, some people were under the impression that Artiste cartridge was only available last month. You can still get it, but the double stamp set is only available until the end of this month, so get it while you can!
September Specials
Between September 1st-30th, get your

Cricut Artiste cartridge for $99.00.

The Cricut Artiste

bundle includes:
- Cricut Artiste (suggested retail price of $ 59.99), Three Stamp Sets (retail value of $17.95 each), & Three Dimensional Element chipboard sets (retail value of $4.95 each). That is a total recommended retail price of $128.69 for the much lower price of $99!

- Because you spent over $35, you can now purchase the It's Your Day stamp set for $5.00. This is a $35.90 value stamp set for only $5!
September Stamp of the Month
for $5.00 a value of $17.95!(coordinates with the Art Philosophy cartridge)
That is a total of 6 stamp sets, 1 cricut cartridge, and 3 sheets of chipboard for only $109.00 before tax and shipping!
YOU SAVE ==> $78.54
To order click here ==>
Melanie's Close To My Heart website
Have a WONDERFUL Wednesday!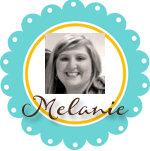 Subscribe to Courtney Lane Designs by Email