Hello, friends!
Hope hope you all had a good week! My little one starts school on Monday, so this weekend I will be doing the last minute scramble to get him ready to start 3rd grade. He is excited, but not admitting it. I, however, cannot wait for school to start *starts singing It's the Most Wonderful Time of the Year* ;-)
Here's the deal, I was going to craft yesterday to make a project to post today. Then a horrendous headache set in and I was left with out the will to do anything much less craft. I will craft today though and have lots of stuff for you next week. In the meantime, I have a video for you.
August Specials
Between August 15-31, get your
Cricut Artiste
cartridge for $99.00.
The Cricut Artiste

b
undle includes:
-
Cricut Artiste
(suggested retail price of $ 59.99), Three Stamp Sets (retail value of $17.95 each), & Three Dimensional Element chipboard sets (retail value of $4.95 each). That is a total recommended retail price of $128.69 for the much lower price of $99!
- Because you spent over $35, you can now purchase the It's Your Day stamp set for $5.00. This is a $35.90 value stamp set for only $5!
- Because you spent over $50, you can now purchase the
August Stamp of the Month
for $5.00 a value of $17.95!
That is a total of 6 stamp sets, 1 cricut cartridge, and 3 sheets of chipboard for only $109.00 before tax and shipping!
YOU SAVE ==> $78.54
Also, if you order from me this month I will put you in a drawing to win a brand new Cricut E2 machine with purple endcaps!
To order click here ==>
Melanie's Close To My Heart website
Have a great weekend!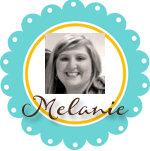 Subscribe to Courtney Lane Designs by Email