sharond said...



Tablescapes looks like a great cartridge that I could do lots with! Thanks for the chance to win it. I am also liking the frame cartridge a lot; very nice new carts.
Have a great weekend!
Congratulations, Sharon! Please email me (melliemel77@gmail.com) your address and I will ship this out to you! You have two weeks to claim your prize.
Here is a video on the Artiste cartridge that I wanted to share with you guys!
August Specials
Between August 15-31, get your
Cricut Artiste
cartridge for $99.00.
The Cricut Artiste

b
undle includes:
-
Cricut Artiste
(suggested retail price of $ 59.99), Three Stamp Sets (retail value of $17.95 each), & Three Dimensional Element chipboard sets (retail value of $4.95 each). That is a total recommended retail price of $128.69 for the much lower price of $99!
- Because you spent over $35, you can now purchase the It's Your Day stamp set for $5.00. This is a $35.90 value stamp set for only $5!
- Because you spent over $50, you can now purchase the
August Stamp of the Month
for $5.00 a value of $17.95!
That is a total of 6 stamp sets, 1 cricut cartridge, and 3 sheets of chipboard for only $109.00 before tax and shipping!
YOU SAVE ==> $78.54
Also, if you order from me this month I will put you in a drawing to win a brand new Cricut E2 machine with purple endcaps!
To order click here ==>
Melanie's Close To My Heart website
Have a great day!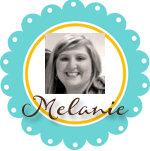 Subscribe to Courtney Lane Designs by Email