Hello, friends!
Today's card is a thank you card that I made for my sweet little sister. Her name is Dora and she moved far away from us all the way in Portland, Oregon. Anyway, she knows I have had a rough last few months, so she sent me a little gift to cheer me up. What a sweet heart!
This card is made using the
Fontopia cartridge
. This cartridge has a great card feature, which is what I used to get this great shaped card. I think this cartridge has a great 'D'. This was very fortuitous because my sister's name starts with a 'D'. I also want to point out that you can buy this images 'a la carte' from Provo Craft. The images are a bargain at $0.99 each!
I used a new paper pack from Close To My Heart called Clementine that will be available starting Wednesday.
I cut the card out at 5" and the 'd' out at 3 1/2".
The fabric flower is an accessory pack that you can buy to go with the Clementine paper pack.
Thanks so much for stopping by today! I will be back tomorrow with another project! I have started a Courtney Lane Designs facebook page. I will put up little tid bits and sneak peaks of posts before they go live. Also, I will do really great giveaways from time to time. Here is the link:
http://www.facebook.com/pages/Courtney-Lane-Designs/250179441767343
If you are interested in getting your paws on one a NEW Autumn/Winter catalog I would love to send you one! Check out the paypal link at the top right hand corner of the blog post for purchase. If you are getting this posts via email, you will have to come to the blog to see the link.
Have a MAGICAL Monday!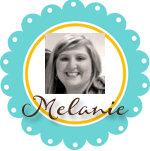 Subscribe to Courtney Lane Designs by Email