Hello, friends!
Did you guys watch the opening ceremony last night? It was incredible! I'm really not that in to sports, but I have to say there is just something about the Olympics that just pulls me in. In particular, I will be watching men's swimming, men's basketball, and women's gymnastics. Go team USA!
Today I have a few videos from Close To My Heart that I thought I would post for you guys. They both have some good information on some new products that are going to be available starting Wednesday!
Have a great weekend!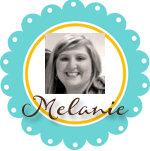 Subscribe to Courtney Lane Designs by Email