Hello, friends!
It's Hello Thursday and boy oh boy are there a lot this month! A whopping 13 new cartridges. This release includes 3 Imagine cartridge, 3 lites, 6 full cartridges, and one project cartridge. There is really something for everyone in this release!
Now let's talk giveaway....today I am giving away a Simply Scarecrow cartridge. I will draw a winner next Thursday.
1) Leave a comment on this blog post.
2) Be a follower of this blog either through blogger, email subscription, or google reader.
It's that simple.
New Testament
October Promotions:
The October Stamp of the Month is $5 with a purchase of $50 or more!
Art Philosophy
cartridge is still available!
If you get your

Cricut Art Philosophy cartridge bundle between now and the end of the month you will qualify for the $5 Stamp of the Month.
What you will get if you get this deal?

*Cricut Art Philosophy Cartridge (retail price of $59.99) , Three Stamp Sets (retail value of $17.95 each), & Three Dimensional Element chipboard sets (retail value of $4.95 each). Total retail value of $128.69 for only $99. (click here for pictures of the handbook ==> ART PHILOSOPHY HANDBOOK)

*The October Stamp of the Month 'Holiday Magic' stamp set for $5 (retail value of $17.95)

YOU SAVE ==> $42.64

Click here to get in on this FABULOUS deal ==> Melanie's Close To My Heart Website
Have a TERRIFIC Thursday!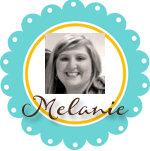 Subscribe to Courtney Lane Designs by Email