Hello, friends!
I hope you guys are having a great week. I am trying to get my crafting back log taken care of. You see I typically craft in advance, so I am not scrambling last minute to get something up. Well, I am nearly out of things to post. Which means I am spending tons of time in my crafting room making things for both blogs. It was good that I had a little break for a while. I had lost my mojo and needed to find it.
I had several people ask me yesterday which DCWV stack I used for the layout. It is the Blossom song stack.
Today's project is a home decor project that I made using the
American Alphabet cartridge
that comes on the E2. If you have been following my blog for a while you know I love a good tree (flower, kite, or butterfly).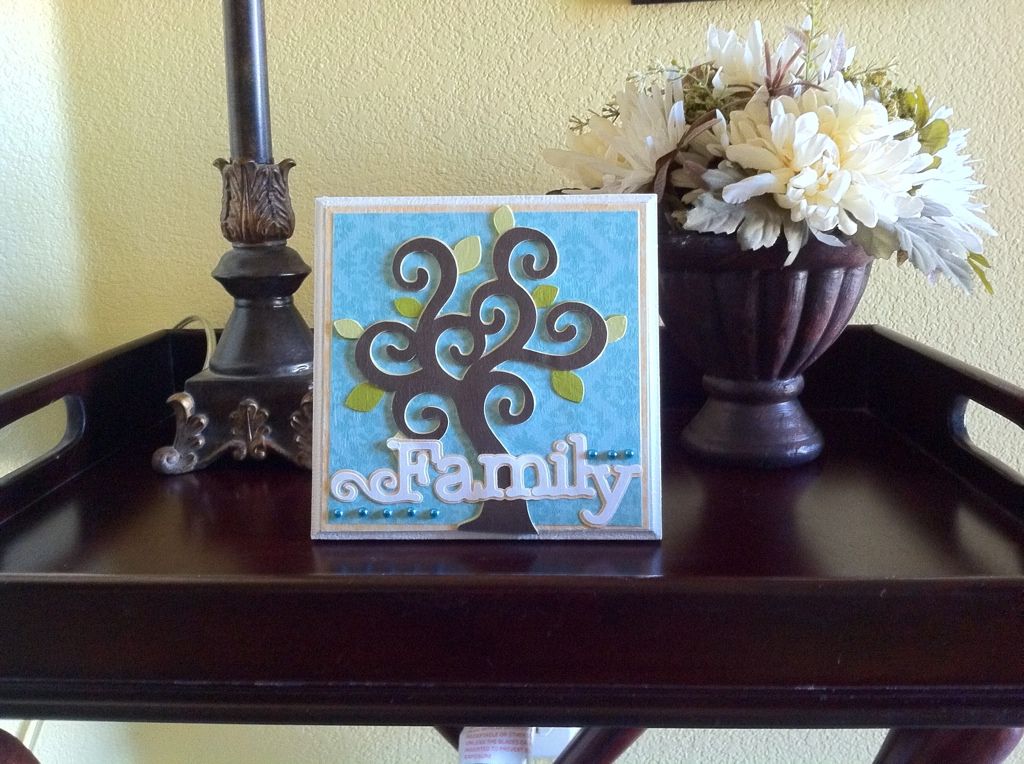 The patterned paper used for this is from Papertrey Ink. The cardstock if from Close To My Heart.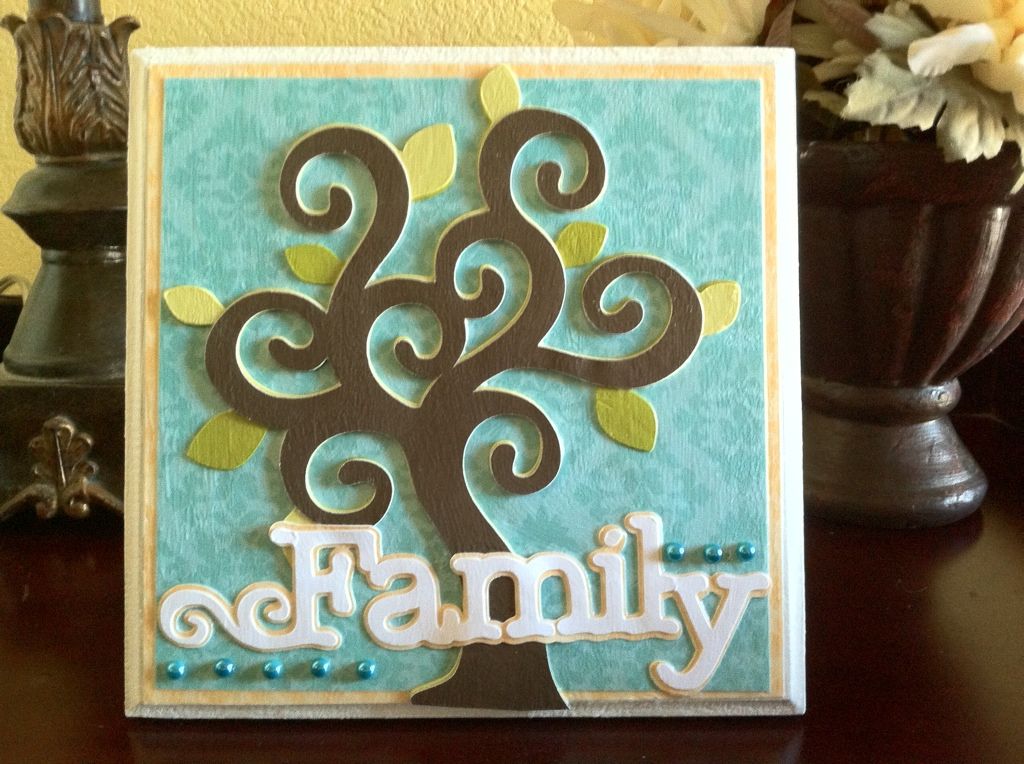 I cut the tree at 6 1/2" and 'family out at 1 3/4".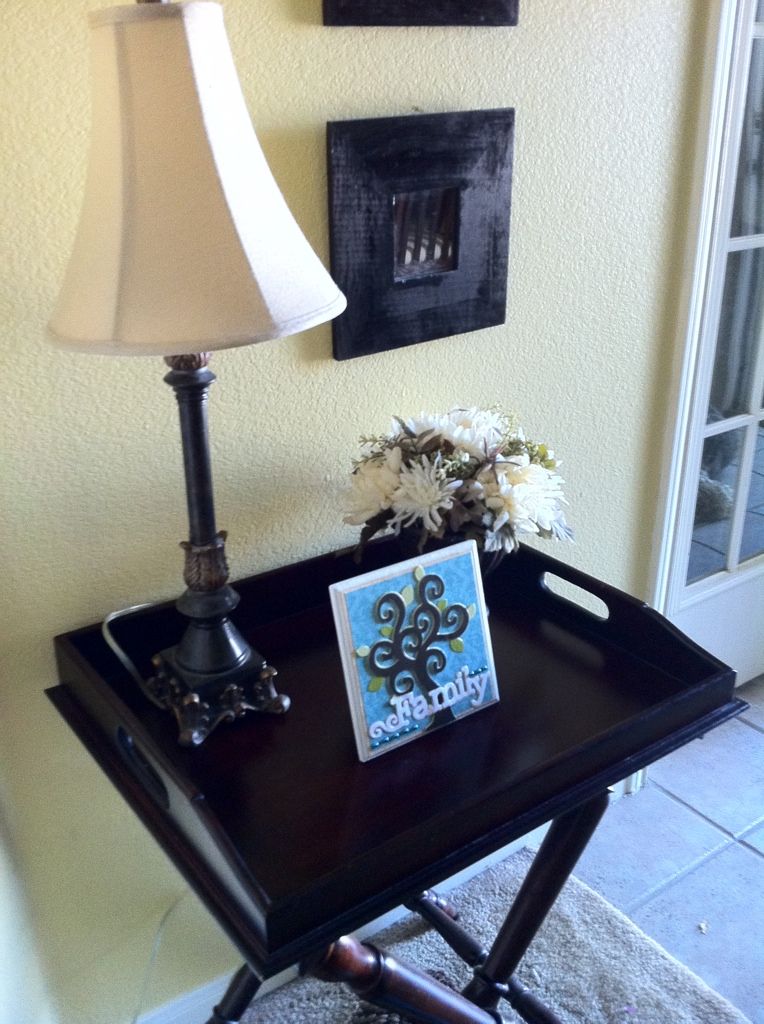 I used modge podge to adhere this to the plaque. Making sure each bit of paper is saturated on both sides to prevent bubbles.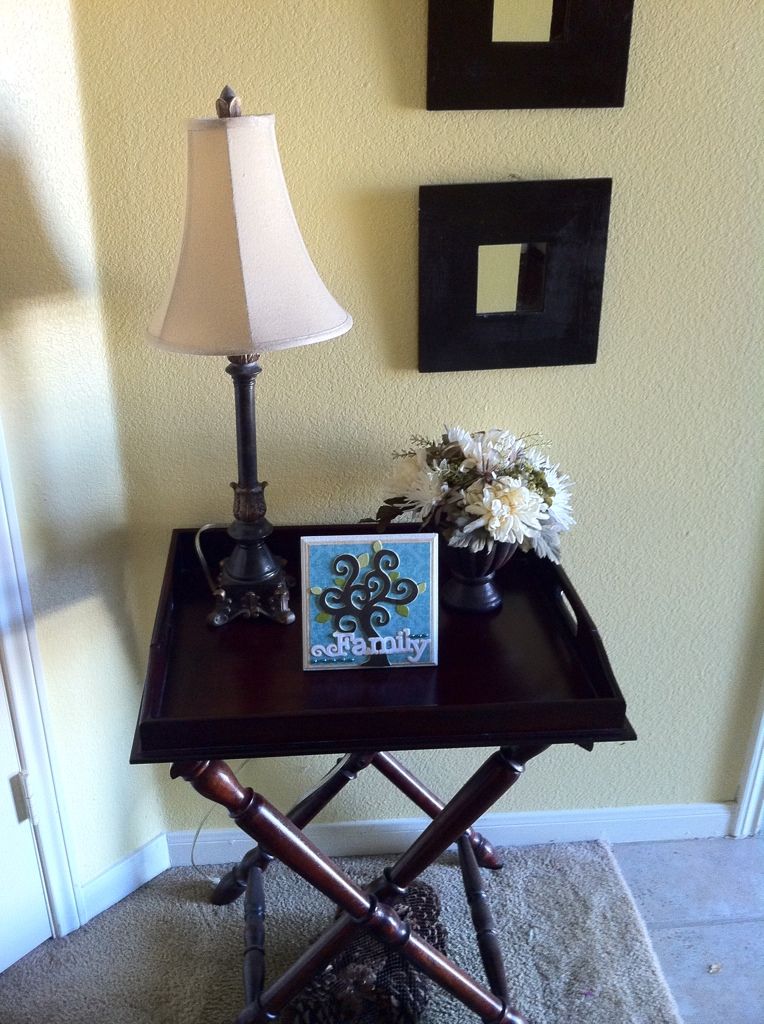 Thanks so much for stopping today! I hope that you guys are liking the mix up of projects. Sometimes I get tired of making cards and layouts and want to widen my repertoire. I did make some cards and scrapbook pages though today, so don't give up on me if that is all you want to see.
My friend Christina is showing off the Art Philosophy cartridge that she got from me this week. She did a cool video showing you what you get in the bundle and how to use all of the coordinating pieces together. Click here to check it out ==>
Creations with Christina
September's Close To My Heart promotions:
You can still get the Pair a Phrase stamp set for FREE with any order of $75 or more!
Also, there is a NEW stamp of the month that is only $5 with a purchase of $50 or more! This stamp set coordinates with the Art Philosophy cartridge!
If you get your
Cricut Art Philosophy
cartridge bundle between now and the end of the month you will qualify for the $5 Stamp of the Month and the FREE Pair a Phrase stamp set!
What you will get if you get this deal?
*
Cricut Art Philosophy Cartridge
(retail price of $59.99) , Three Stamp Sets (retail value of $17.95 each), & Three Dimensional Element chipboard sets (retail value of $4.95 each). Total retail value of $128.69 for only $99.
*
The September Stamp of the Month 'Limited Edition' stamp
set for $5 (retail value of $17.95)
*
Pair-a-Phrase
double D-size stamp set a $35.90 value for FREE!
YOU SAVE ==> $78.64
Click here to get in on this FABULOUS deal ==>

Melanie's Close To My Heart Website
Have a Terrific Tuesday!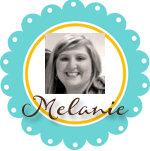 Subscribe to Courtney Lane Designs by Email