Hello, everyone!
I hope you are all having a great week so far. I have a crazy busy one. Perhaps I have bitten off more than I can chew with school this semester. I was up late doing homework for three of my classes last night. Why oh why did I not finish school when I was younger and childless?
Just so you all know, the site is back up and running so you can order yourself now online. Any of you who ordered yesterday and Sunday will get a mini stamp set that I will send to you directly.
Check out all the fabulous projects we've made with the new fabulous Art Philosophy Cricut cartridge. The versatility of this cartridge is amazing!
Pillow Box
Heart Box
Door Hanger with Box Bottom
French Fry Box (only cartridge with this)
Fold Up Box
Cute Bag
Chinese Take Out Box (easy to assemble)
Flower Fold Box (perfect to gift some cards!)
Home Decor Frame
Fabric Bag with Leaf Cut Frame
Beautiful Layout with Doily, Border, Font, Tags and House
How about a gift bag using the flower cut out, tag and number collage?
Elegant Layout Using Swirls, Trees, Tag and Font:
Home Decor Plaque with 3-D Flower, Swirls, Tags
You have
1 more day
left to order the special
Close To My Heart
promotion. For more details, see below.
To break it all down...
Between August 15-31, get your
Cricut Art Philosophy
cartridge for $99.00.
The Cricut Art Philosophy
bundle includes:
*
Cricut Art Philosophy Cartridge
, Three Stamp Sets (retail value of $17.95 each), & Three Dimensional Element chipboard sets (retail value of $4.95 each)
- Because you spent over $50, you can now purchase the August Stamp of the Month (Halloween) for $5.00 a value of $17.95!
- Now you also qualify for the Typeface mini alphabet set a $6.95 value for FREE!
- Since you spent over $75, you'll also get the
Pair-a-Phrase
double D-size stamp set a $35.90 value for FREE!
YOU SAVE ==> $55.80
Let's add that up: For $104.00 (plus tax and shipping), you get:
- Cricut Art Philosophy Cartridge
- 3 Large (size D) Accompanying Stamp Sets
- 3 Chipboard Dimensional Elements Sets
- 1 Stamp of the Month (Halloween) - must add to cart separately during checkout
- 1 Typeface Mini Alphabet Stamp Set - must add to cart separately during checkout
- Pair-A-Phrase Stamp Set (2 sets) - must add to cart separately during checkout
That's a whopping SEVEN stamp sets, the Cricut Art Philosophy cartridge and 3 chipboard dimensional elements sets!
Now, in order to get the Typeset Stamp Set and the Halloween Stamp Set, you must order by end of day, Wednesday, August 31, 2011 so don't miss out!
To order click here ==> Melanie's Close To My Heart website
PEACE LOVE AND CRAFTS!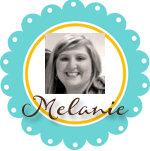 Subscribe to Courtney Lane Designs by Email