Hello, friends!
My
Close To My Heart
site is still not working properly today. As such I know several of you want to place orders and are having difficulty. I hope it will be up and running tomorrow, but in the meantime I thought I might offer those of you who want to order today a mini stamp set. So, if you email me your order today or tomorrow I will send you this exclusive FREE stamp set.
To get this additional free stamp set all you will need to do is email me at melliemel77@gmail.com your order and shipping details. Also, please include your phone number as I will be calling you for your payment details. It's that simple!
Just to be clear you can still be eligible for the other free perks with a qualifying purchase.
Have a great rest of your Sunday evening!!
PEACE, LOVE, AND CRAFTS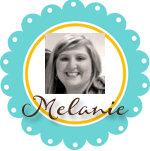 Subscribe to Courtney Lane Designs by Email