Hello, friends!
I hope you are all having a great week so far. We are getting ready for school to start around here next week. There is always so much to do and so little time to do it!
Today I have another bag/box tutorial using the CTMH
Art Philosophy cartridge
. This particular box is seriously cut and super simple to assemble.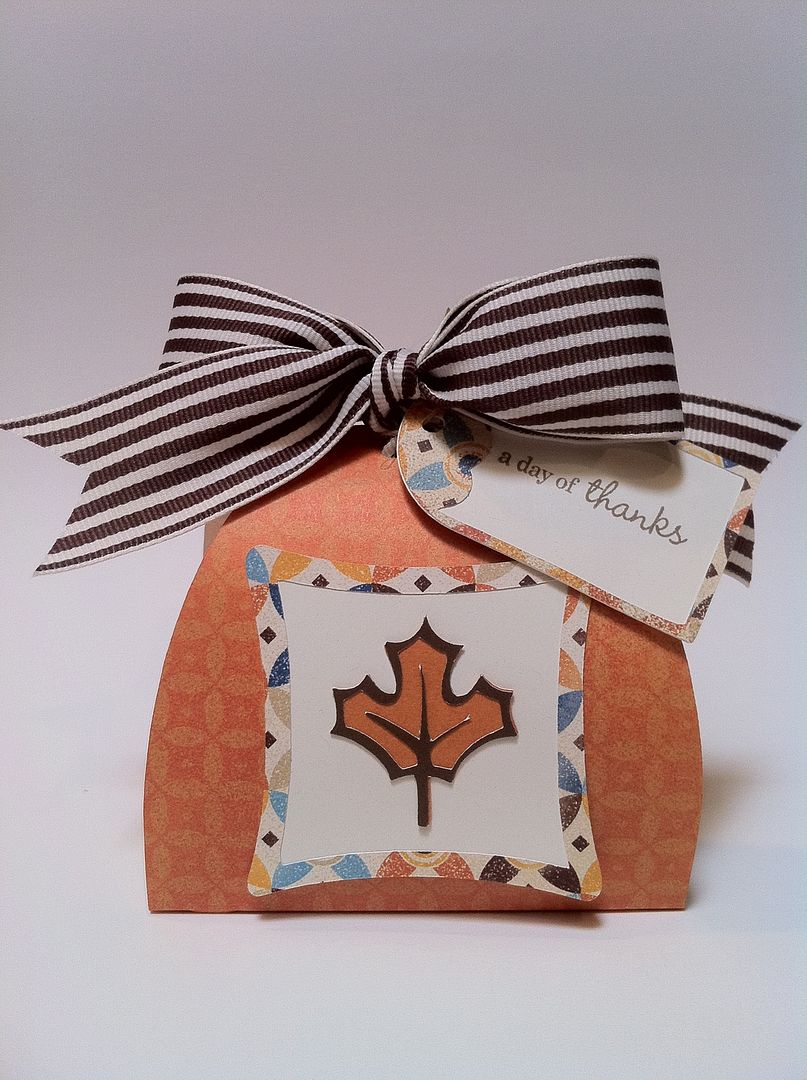 The paper, stamps, and ribbon are from Close T o My Heart.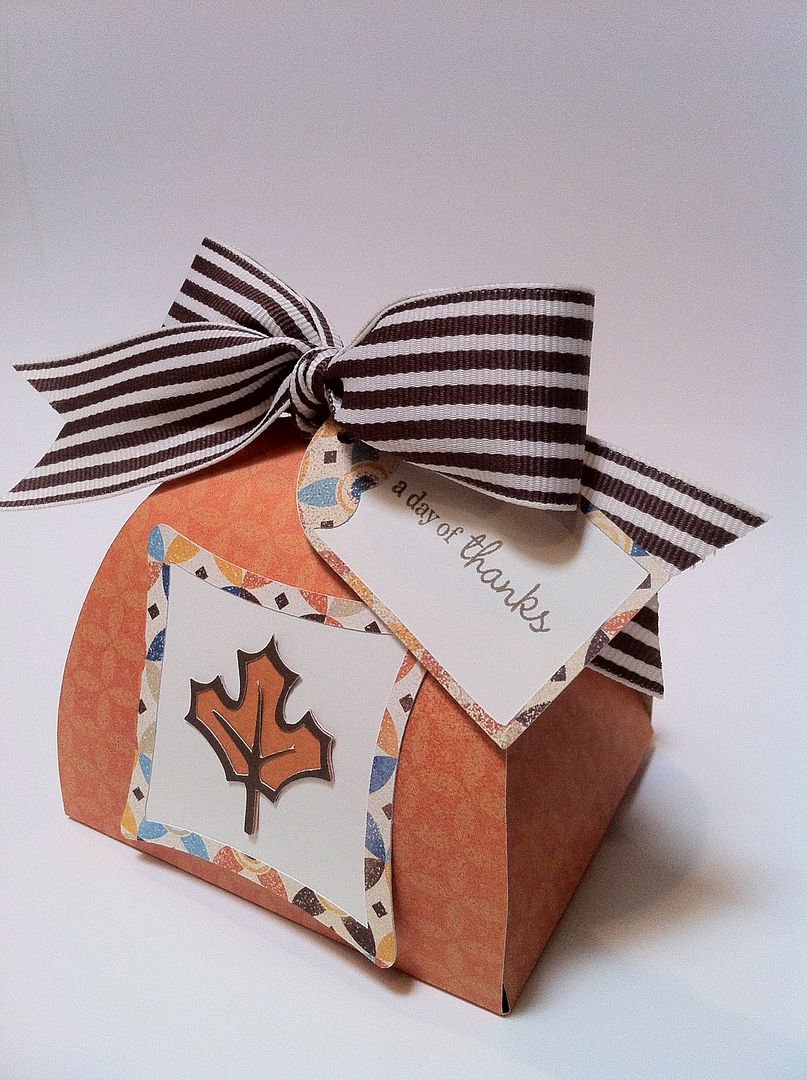 The paper I used is from Close To My Heart and is called
Dreamin'.
I cut the box out at fit to page and I believe that turned out to be 11 1/2".
This is the inside of the box after it had been scored.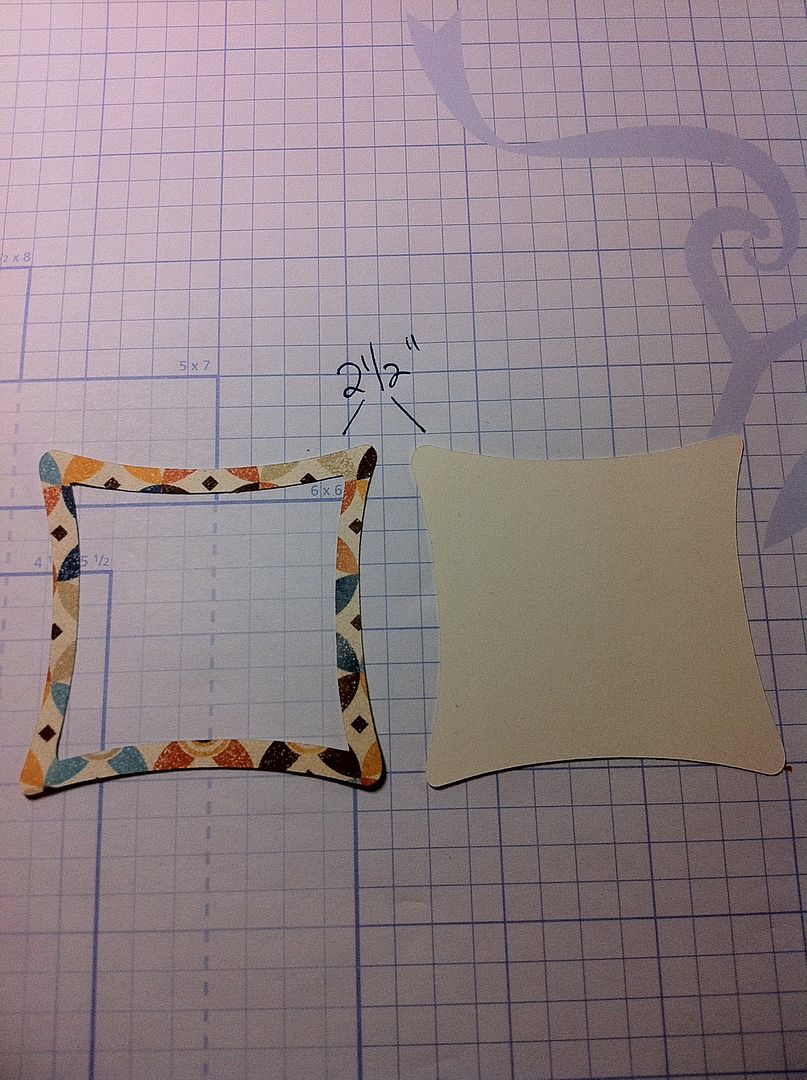 I decided the box needed something to go on the outside, so I cut these using the ART PHILOSOPHY cartridge at 2 1/2".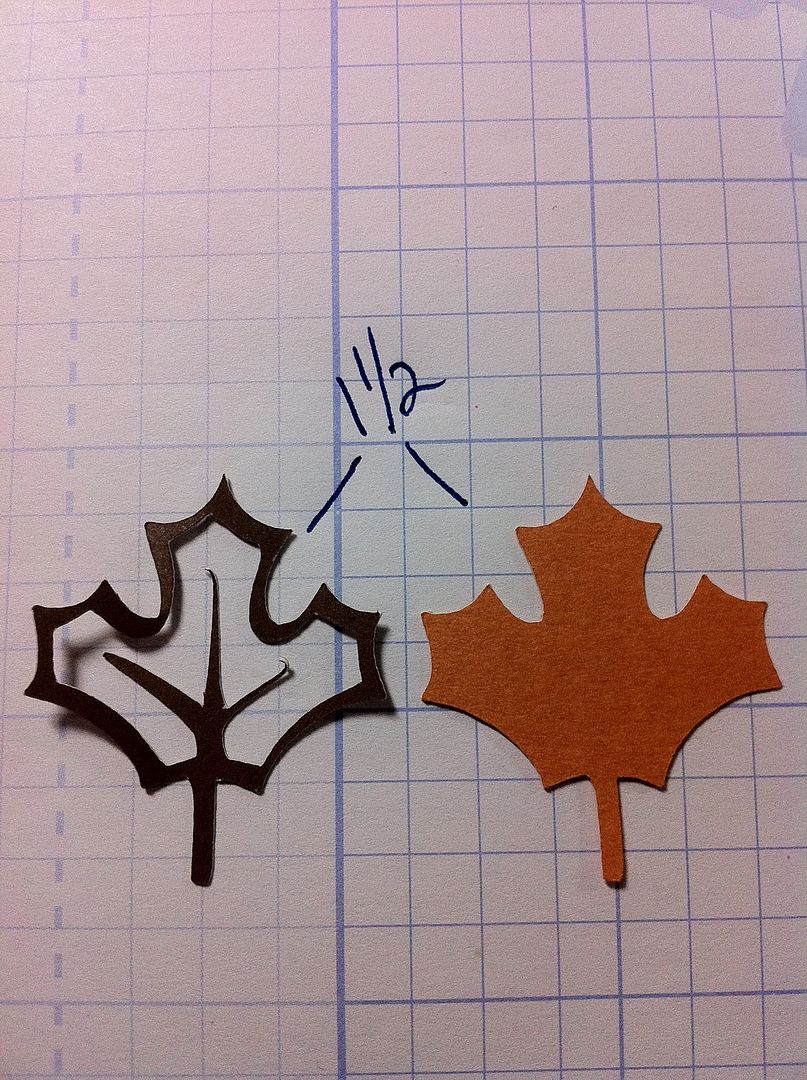 I also cut out these leaves at 1 1/2".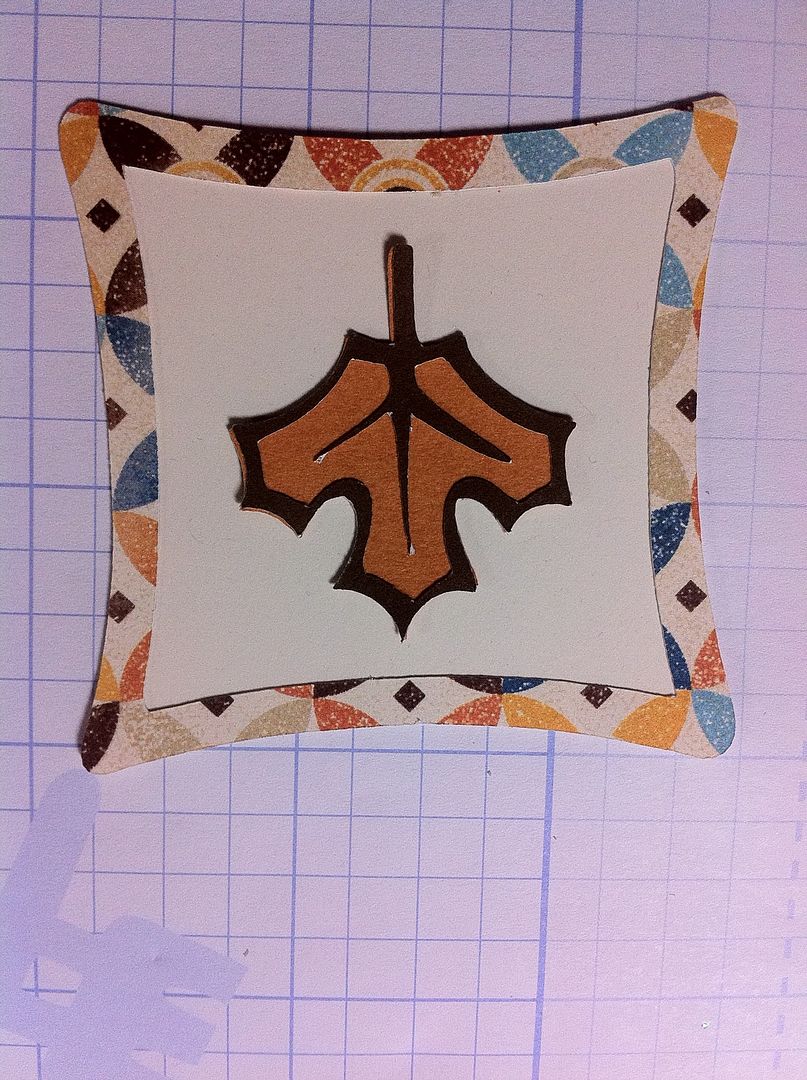 This is what it looks like assembled.
I glued it to the front of the box.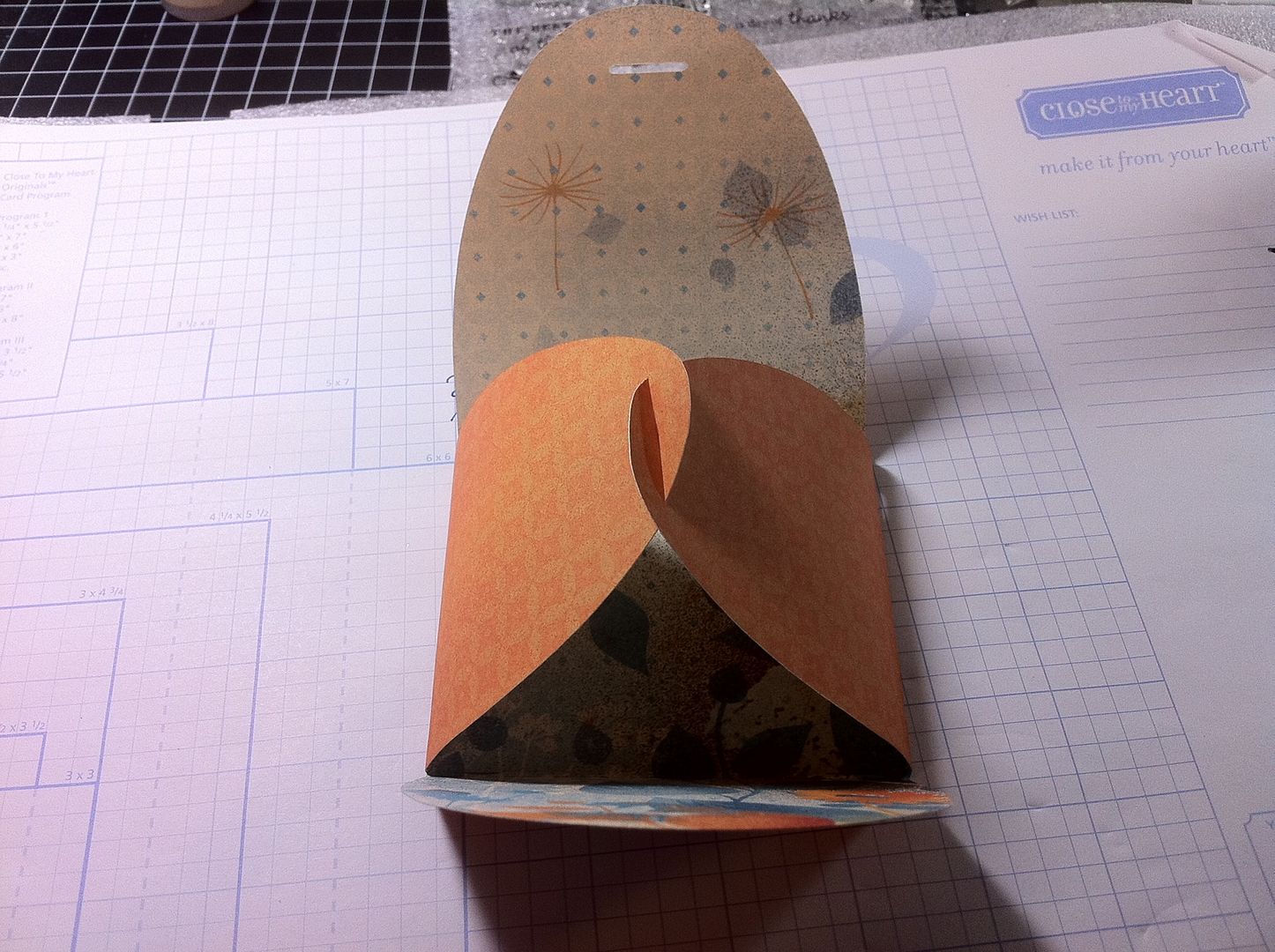 As you can see, it comes together really easily, by connecting with the pre-cut flaps. The other two sides have slots so that it comes together with ribbon.
Then this is what you get, but it just needed one last thing.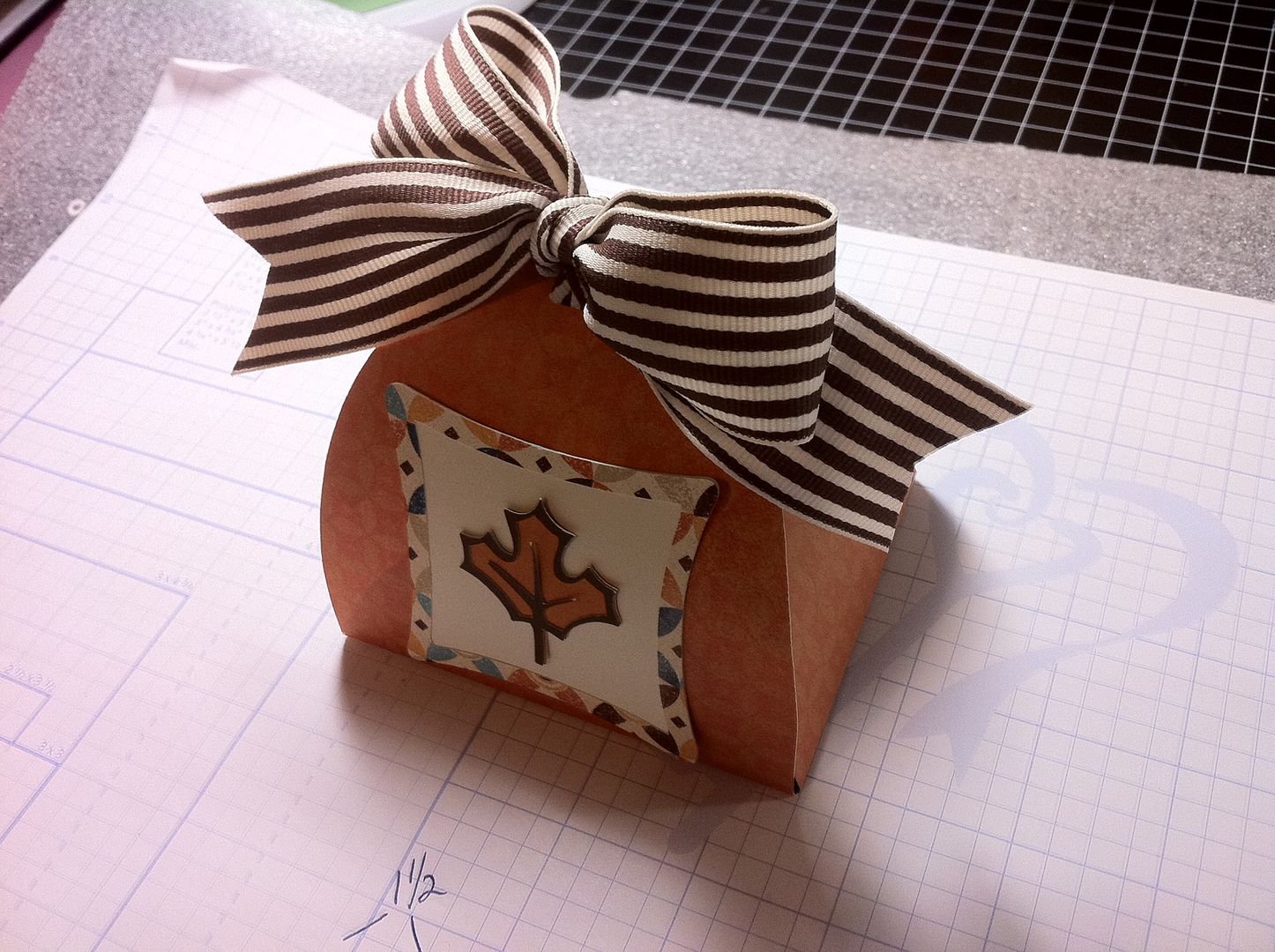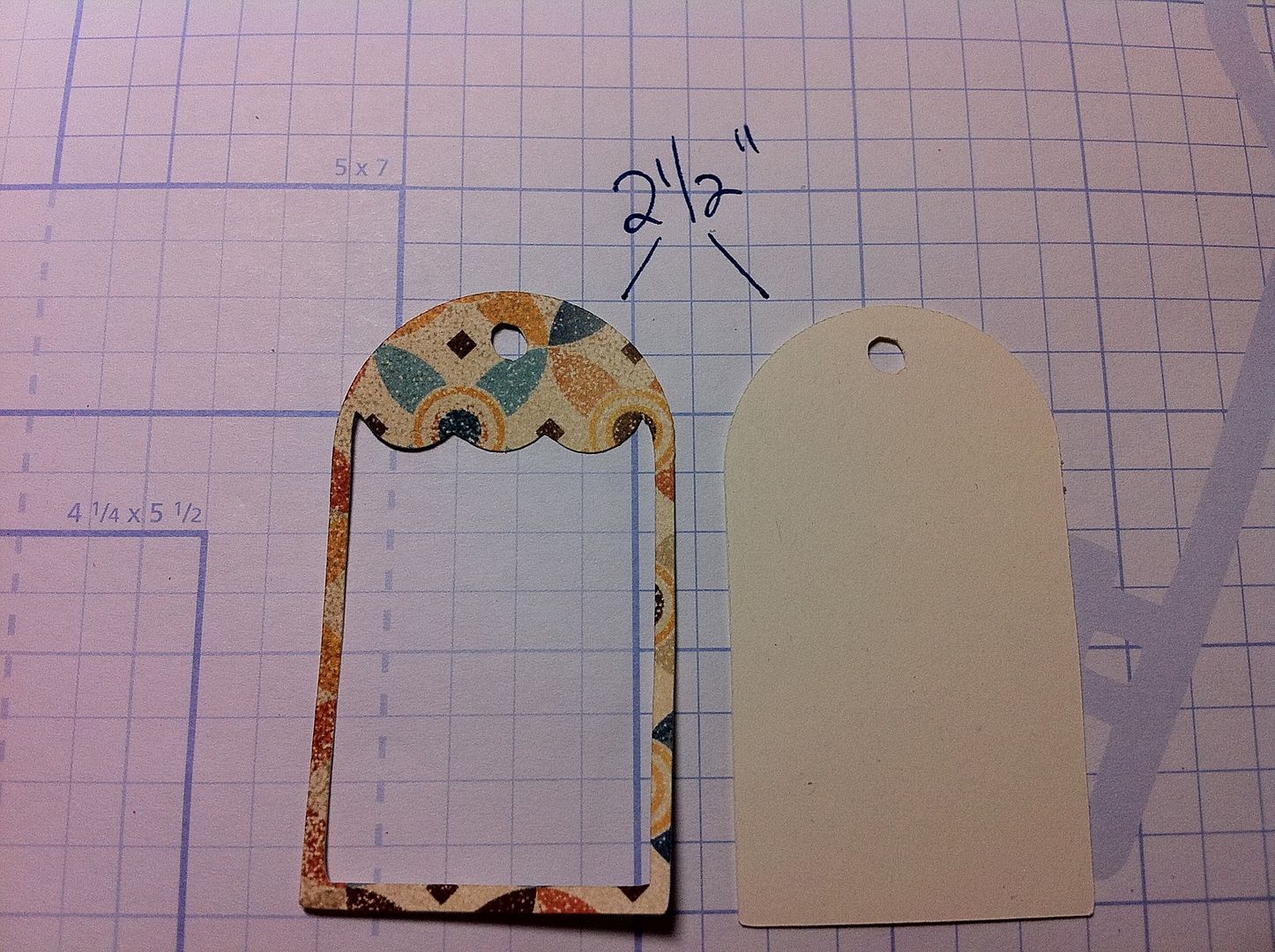 I cut out this tag and assembled it to add that little bit extra.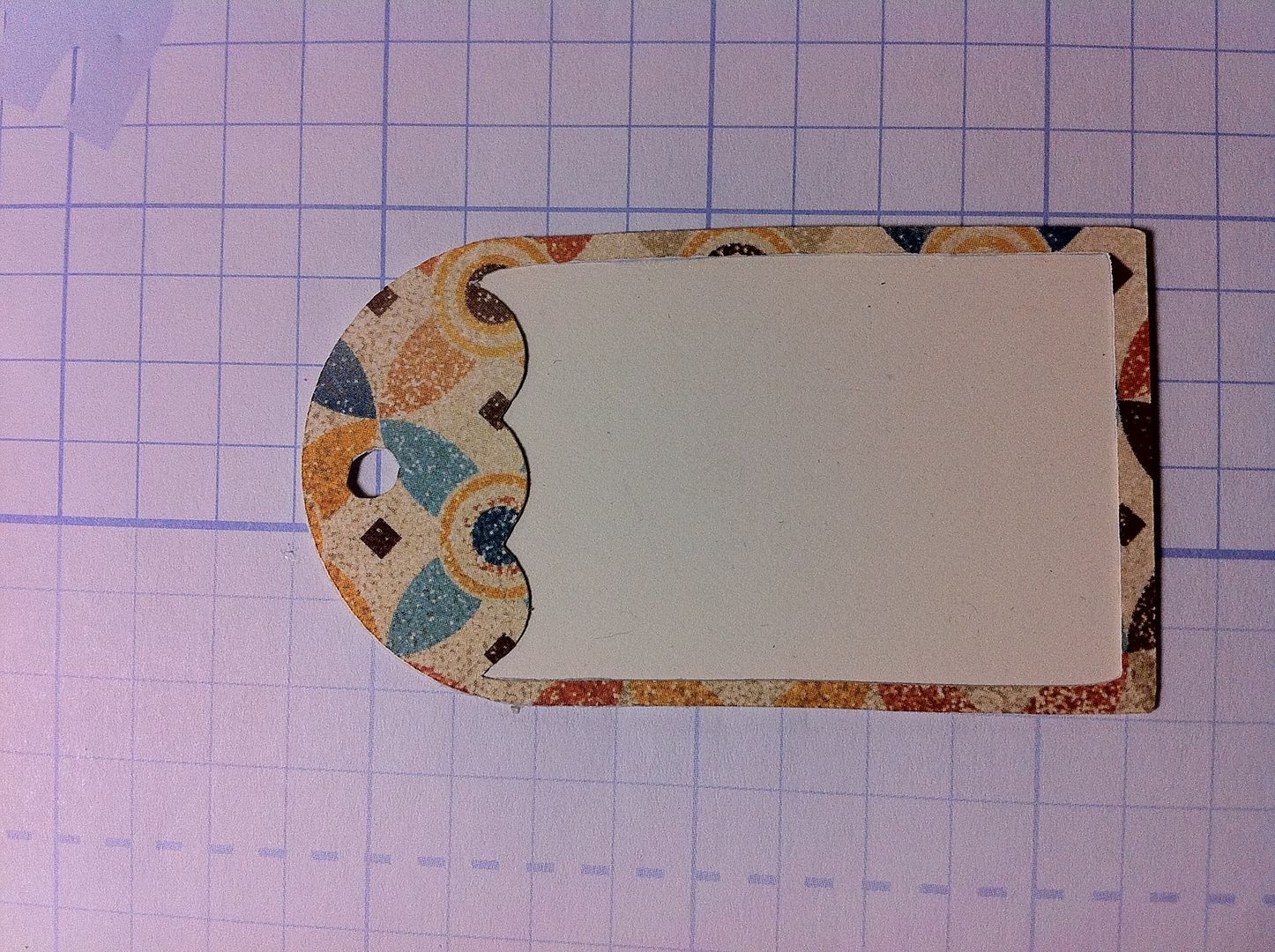 This tag definitely needs some ink!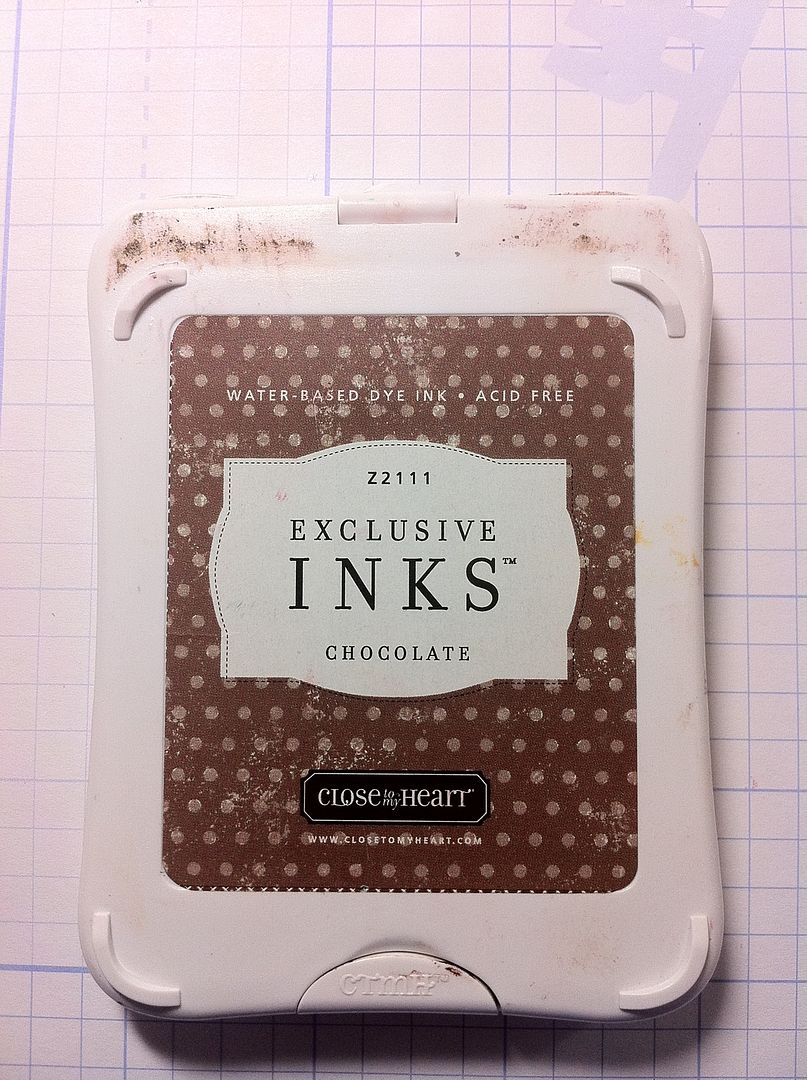 This is the ink I used to stamp the sentiment onto the tag.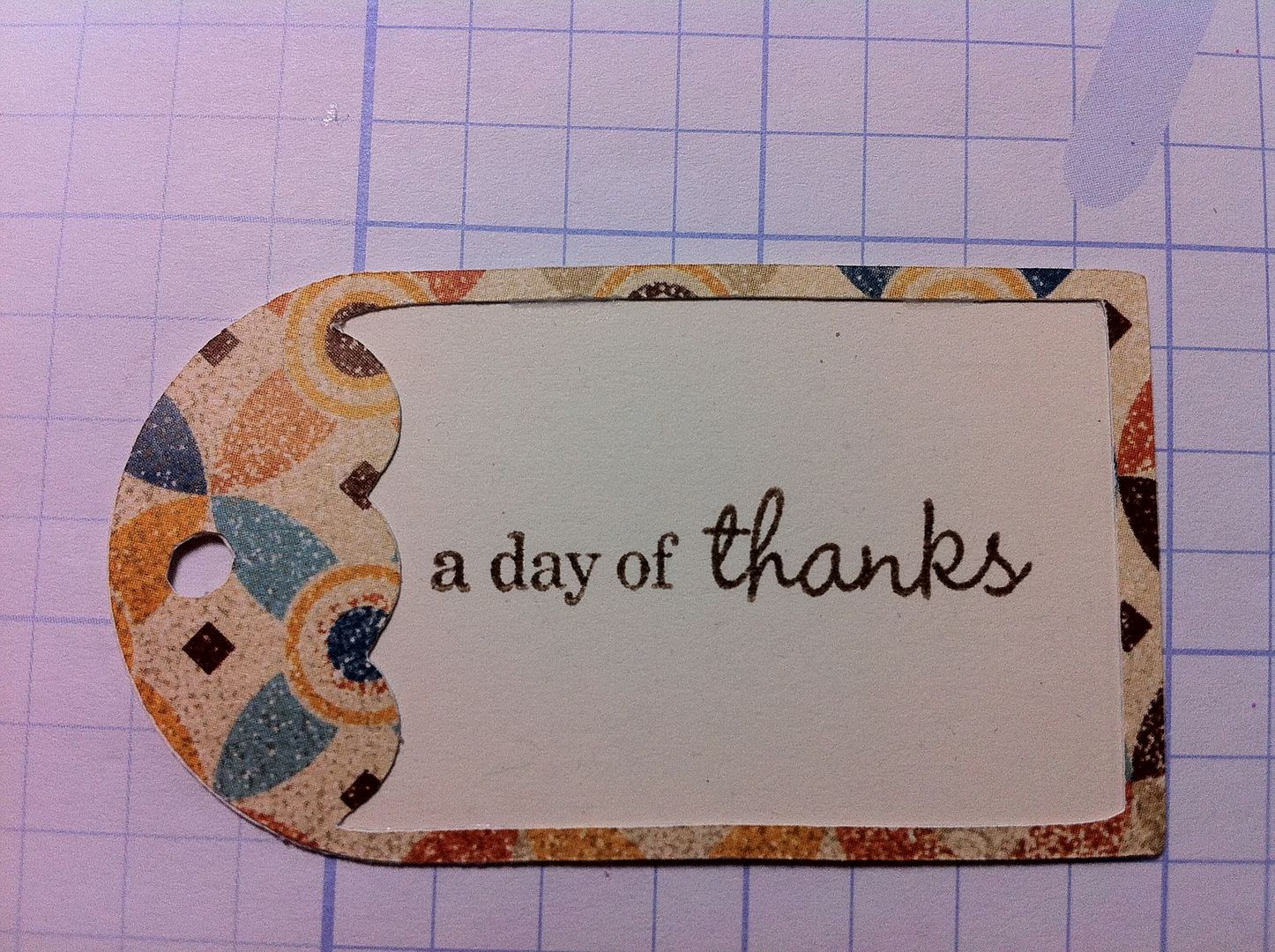 This FABULOUS sentiment is included on the Pair - a - Phrase stamp set that is free this month from Close To My Heart with a $75 or more order. I will have more details on this stamp set below.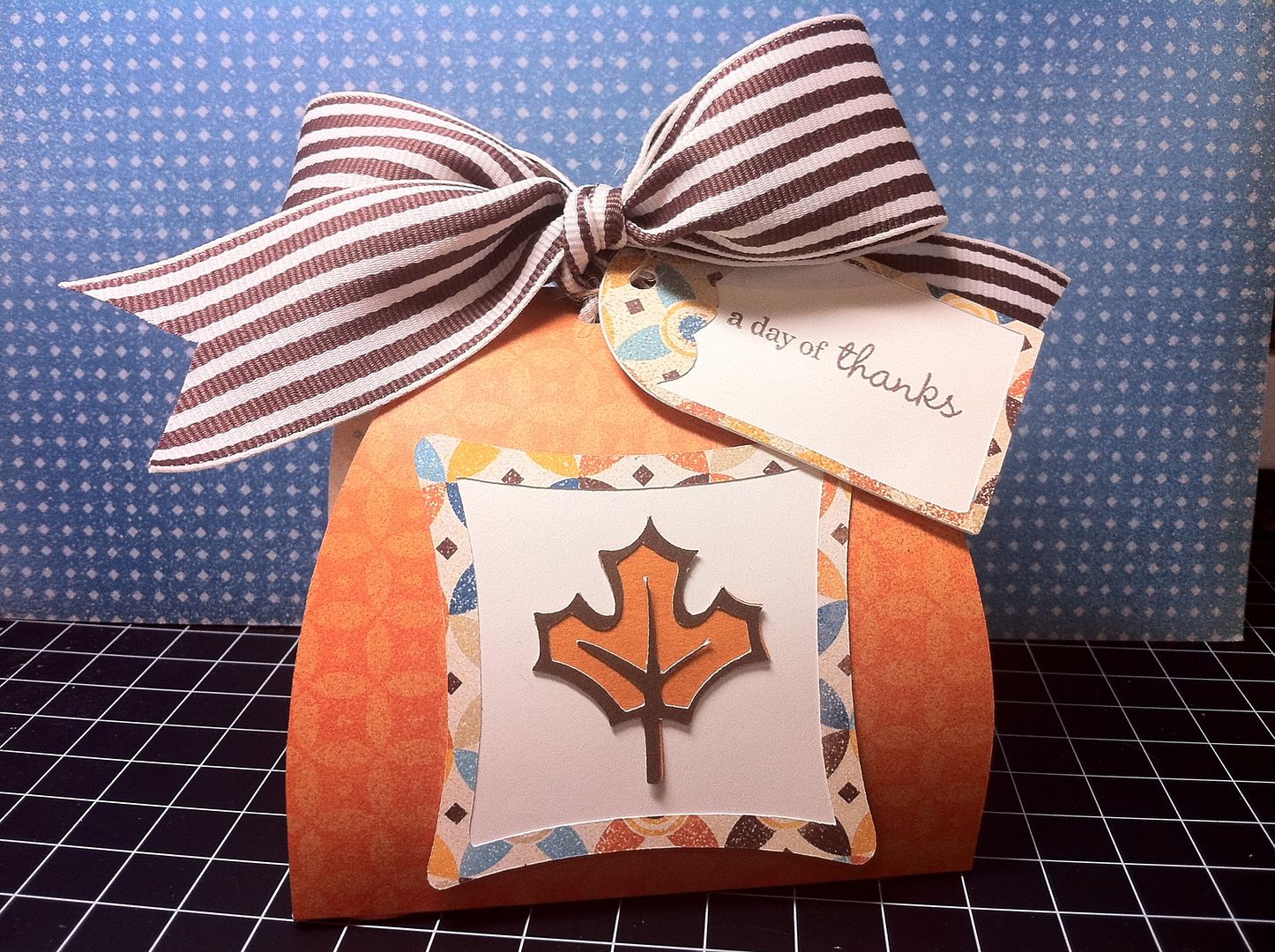 I added the tag using some twine.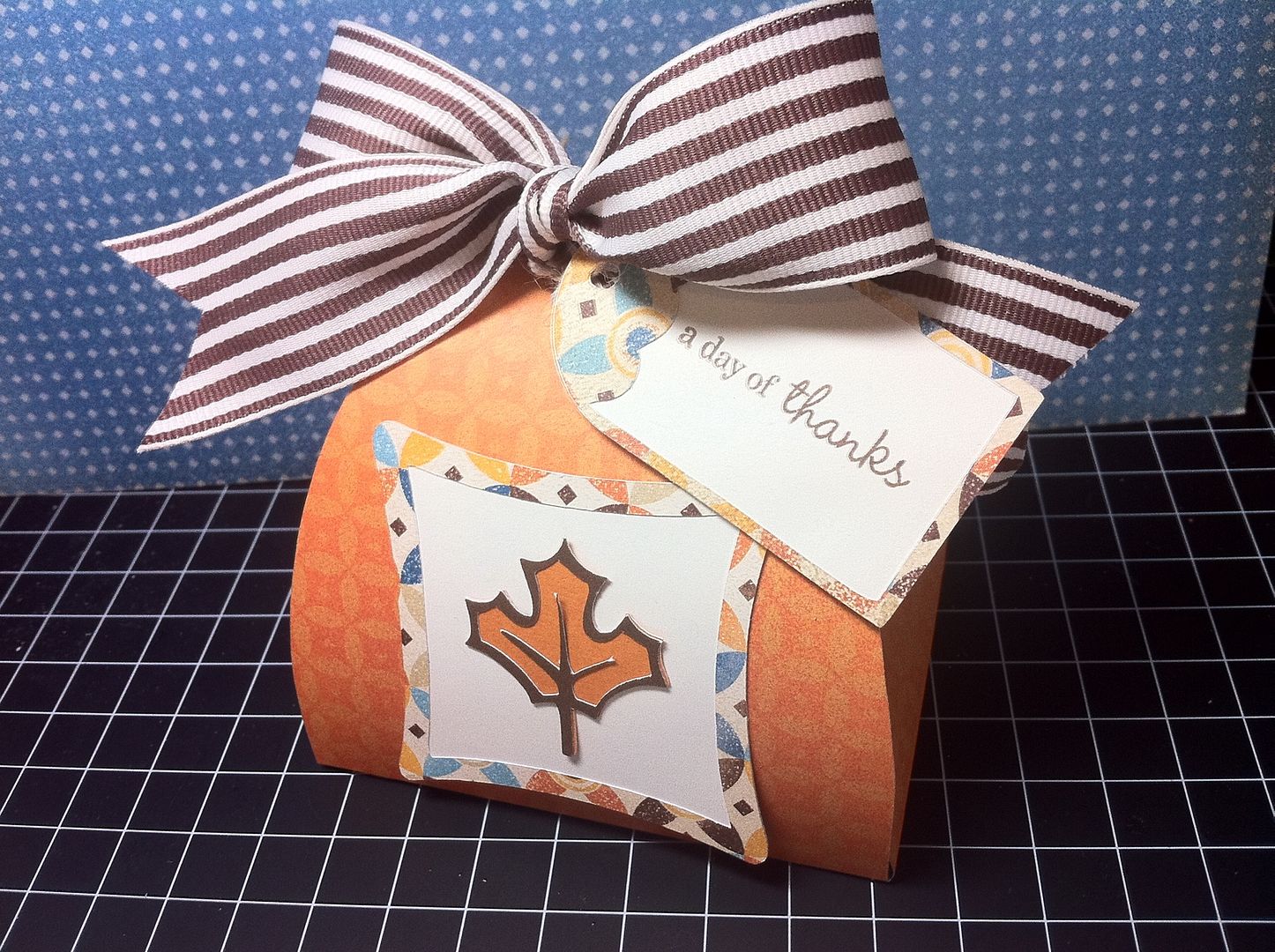 Ok, now about that stamp set that I used. I mentioned it yesterday and wanted to remind everyone again that if you spend $75 or more between August 15th and 31st you will receive this double stamp set that has a retail value of $35.90 for FREE! Now those of you who are going to order, please make sure you actually add it to your cart when prompted. Otherwise it will not be added to your order.
Not only will you get the stamp set shown above, but you will also get a Typeset stamp set for free if you purchase the Stamp of the Month for only $5.
To break it all down...
Between August 15-31, get your
Cricut Art Philosophy
cartridge for $99.00.
The Cricut Art Philosophy b
undle includes:
*
Cricut Art Philosophy Cartridge
, Three Stamp Sets (retail value of $17.95 each), & Three Dimensional Element chipboard sets (retail value of $4.95 each)
- Because you spent over $50, you can now purchase the August Stamp of the Month for $5.00 a value of $17.95!
- Now you also qualify for the Typeface mini alphabet set a $6.95 value for FREE!
- Since you spent over $75, you'll also get the Pair-a-Phrase double D-size stamp set a $35.90 value for FREE!
YOU SAVE ==> $55.80
To order click here ==>
Melanie's Close To My Heart website
Thanks so much for dropping in! I will be back here tomorrow with another great bag/box tutorial. I think you guys are going to love it!
Have a TERRIFIC Tuesday!
PEACE, LOVE, AND CRAFTS!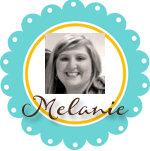 Subscribe to Courtney Lane Designs by Email