Hello, friends!
It makes me happy that so many of you come over and check out my little blog as much as you do! Honestly, I started this blog just as a way to document my progress and growth in the hobby. Now it has almost turned into a full time job keeping posts up and making things for both blogs. They say it takes 10,000 hours to become an expert at something, so I guess I am working towards my Cricut PhD ;-)
This week I want to show my appreciation to all of you by doing a week of giveaways! Today's giveaway is a
Best of 2010 cartridge
! To be eligible to win all you have to do is leave a comment on this post and be a follower of this blog.
I will be back tomorrow with another awesome giveaway, so be sure to check back in!
PEACE, LOVE, AND CRAFTS!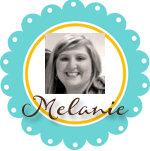 Subscribe to Courtney Lane Designs by Email