Hello, friends!!
I saw a few questions yesterday that I will answer for you.
Q
: One of them is where do I get my double dot paper?
A:
I get it from a local store, but you can order it by the sheet online. One of the places online that I have ordered it from is called
Croppin' Paradise
. Just google Bo Bunny double dot paper and there will be lots of places you can find it online.
Q:

How did I layer yesterday's card?
A:

I cut out the top layer several times(once in black, once in white, and once in pink) and used the cut outs in the open spaces. Still confused? I will do another post about this another time that includes pictures.
Q:

How do I tie my bows and will I do a video?
A:

I have been asked this many times and want to do a video, but I am not sure how helpful it would be as it is hard to tie a bow with my arms around my camera. You see, my camera set up for filming has my tripod between my knees and it means I have to reach around to tie bows. This is not conducive for bow tying, but the best way to film. As soon as I figure out a better way I will certainly do it. I will say this, practice does make perfect. Practice practice practice! That is the best bit of advice I can give you.
Today I have a card that is perfect for when you need something super fast. I made it using the
Picturesque
cartridge which is my all time favorite cartridge. This cartridge has a very fun card feature that cuts very pretty cards including this butterfly card below.
I used Core'dinations cardstock and Bo Bunny double dot. I cut this card using my 12x12 size mat and used the fit to page button. It cuts a little smaller than a A2 sized card once folded in three ways.
I added colored paper behind the butterflies to make them pop. then, I used some clear rhinestones to add just that little bit more.
I used my white pen to add stitching and antennae.
The stamp is from Papertrey Ink.
Thanks so much for stopping by today! I will see you all back here tomorrow!
Have a terrific Tuesday!!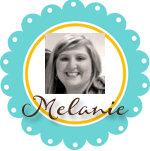 Subscribe to Courtney Lane Designs by Email