hello, friends!
Sorry this is being put up late! One of my favorite cousins is dying of brain cancer and I was up at the hospital all day yesterday with her. It is truly awful! She is only 36 and has 4 children under the age of 12. They expect her to pass today, so I am not sure if there will be a post tomorrow, over the weekend, or Monday. I will do my best though. There is so much family coming in and I really want to spend as much time with them as possible.
On to the card...
This card is made using the
Blossom Imagine cartridge, Cindy Loo and the Forever Young cartridge
. I love that I can use any cartridge with a pattern and texture Imagine cartridge! It just opens up so many possibilities!
I used papertrey ink lemon tart ribbon.
The flower is from Forever Young
I used the Cindy Loo cartridge for 'hi". Isn't that a fun font!
Thanks so much for stopping by today! Have a terrific Thursday!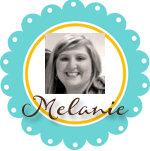 Subscribe to Courtney Lane Designs by Email