Hello, friends!
Well, I have survived my weekend of studying and writing. I have a test this morning, but I think I will be ok.
I had a little bit of time yesterday, so I was able to make a few things for this blog. Today's card was so easy to put together! I think I might have made it in 30 minutes. That included designing it and finding a cricut cut that I wanted to use.
I used the Wild Card Cricut cartridge. I always forget about this little gem. Even if you do not want to cut out cards with it(I don't like to do this either) there are lots of awesome cuts on it!
I used SU! patterned paper from the little catalog.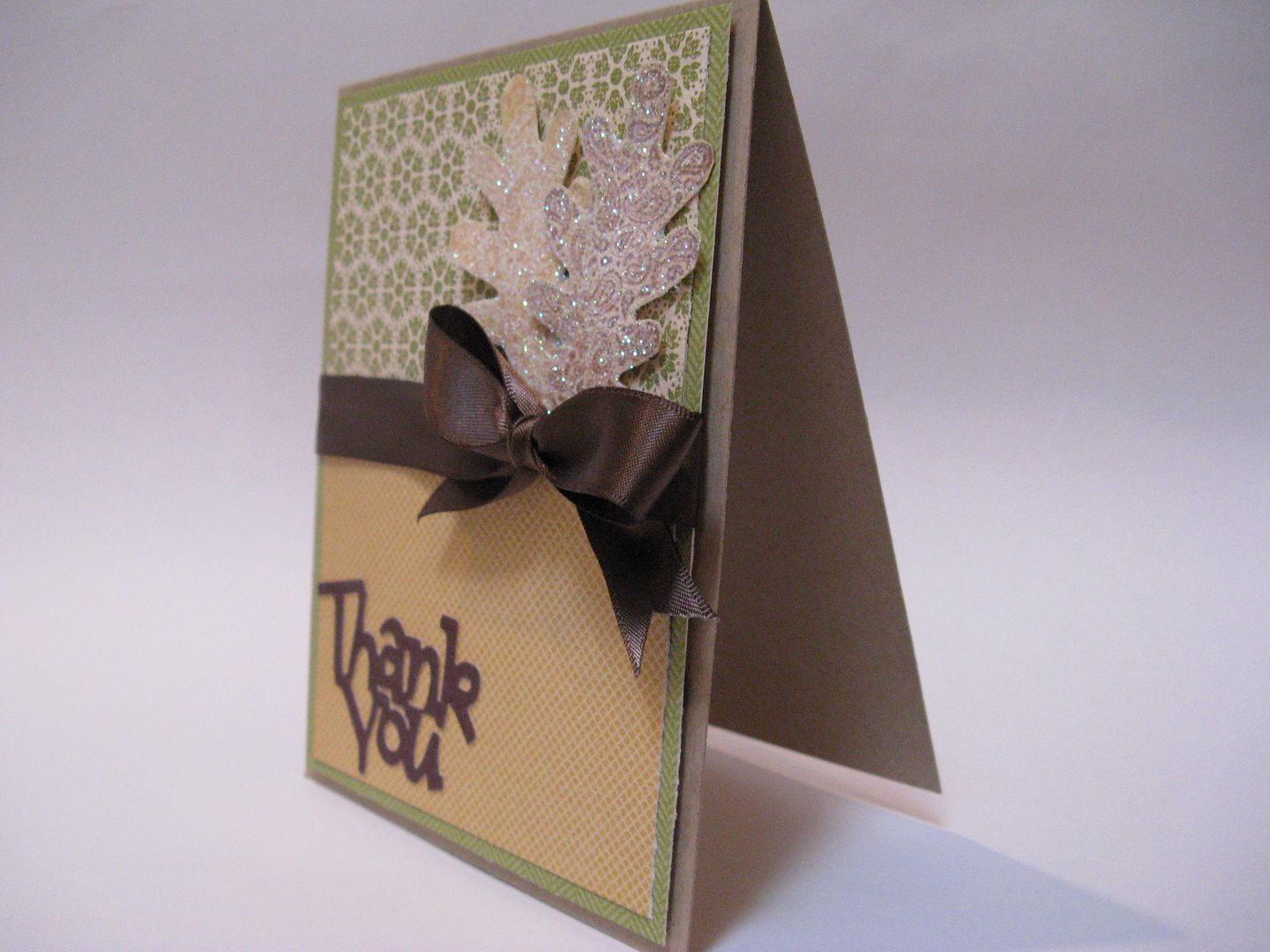 The ribbon is also from SU!
I cut this at 9 1/2" The reason the size sounds so big is because the sizing is weird on Wild Card.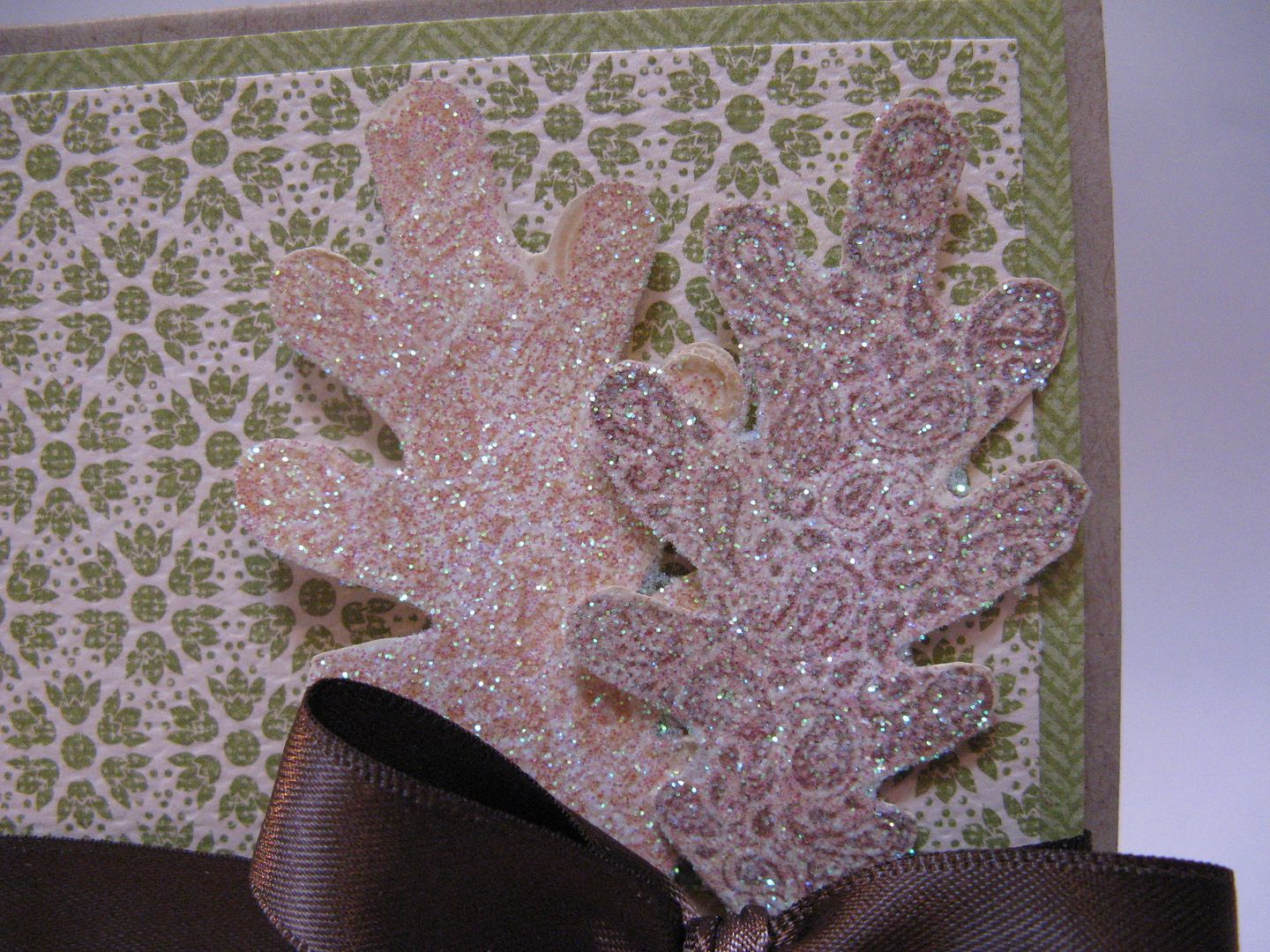 These are SU! stamps that I stamped, hand cut out, and then glittered.
Thanks so much for stopping by today! Keep checking back with me all week because I have several things that I have made today to show you!!
Have a Terrific Tuesday, my friends!!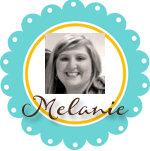 Subscribe to Courtney Lane Designs by Email