Hello, friends!!
Well, Friday is finally here and it is a holiday weekend! Do you guys have anything fun planned? I do! I am going to 'Freedom Fest' out at Sheppard Air Force Base in Wichita Falls Texas. I am so excited because my son is going to love all the festivities, but you can't beat a Saturday around a bunch of men in uniform! Now that is my idea of a good time ;-) If any of you are in the area come check it out. I will be the one in the big floppy hat and the pig tails.
Ok, now on to the card...
I made this purple gem using the
Splish Splash Cricut Lite cartridge
. This cartridge is lots and lots of fun! It is another favorite of the new release. In fact this little octopus spoke to me when I saw it. For some reason it made me think of Jacques Custeau.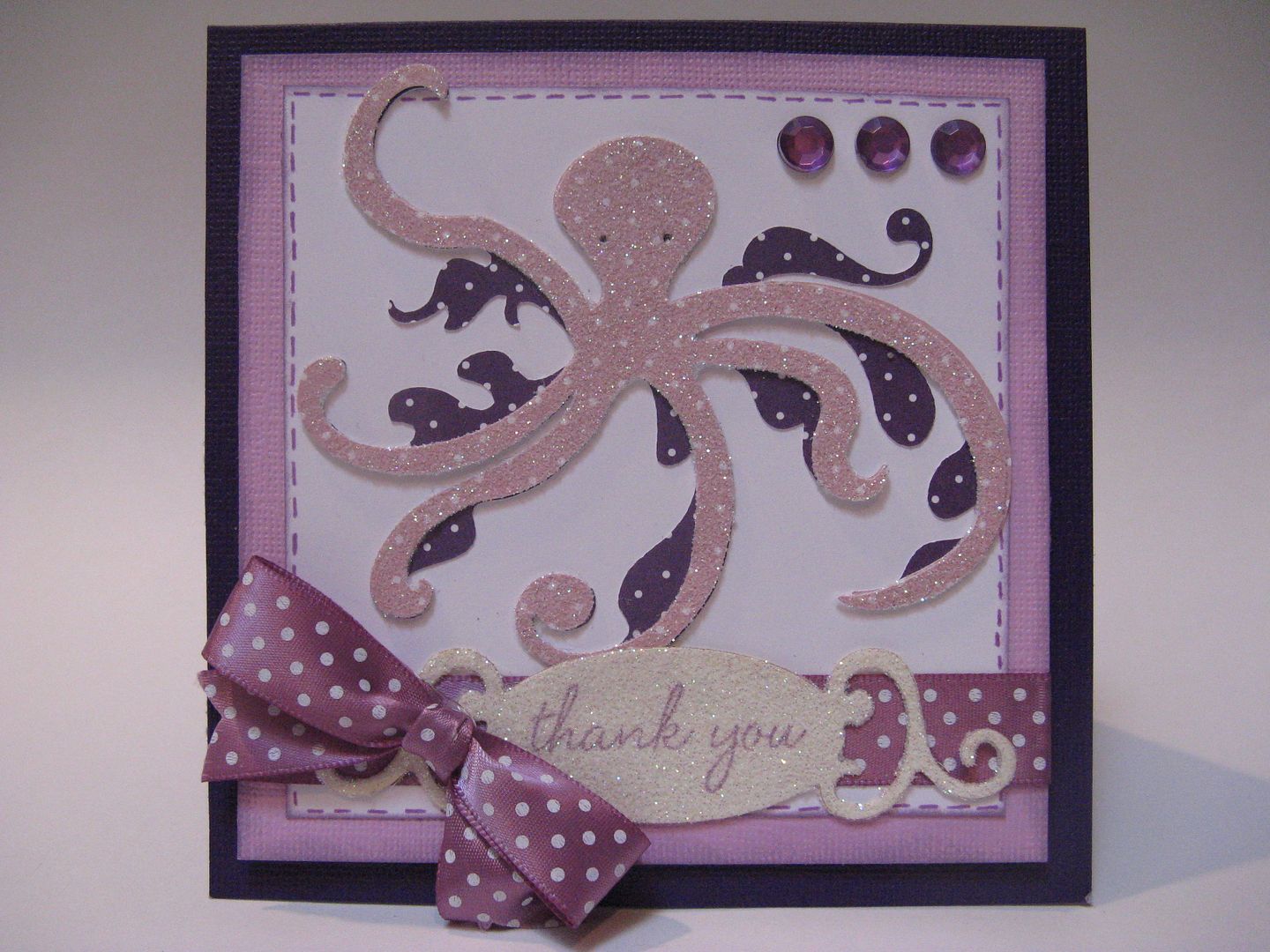 I cut this octopus at 3 1/4". Then I sugared him. Which is just a fun way to say glittered ;-)
UPDATE: glittering/sugaring paper is so easy. All you have to do is run your object upside down in your xyron(if you don't have one you should get one. They sells them at all craft stores including Walmart) then pour glitter on top of your item. The xyron will distribute the adhesive evenly so you will get full glitter coverage!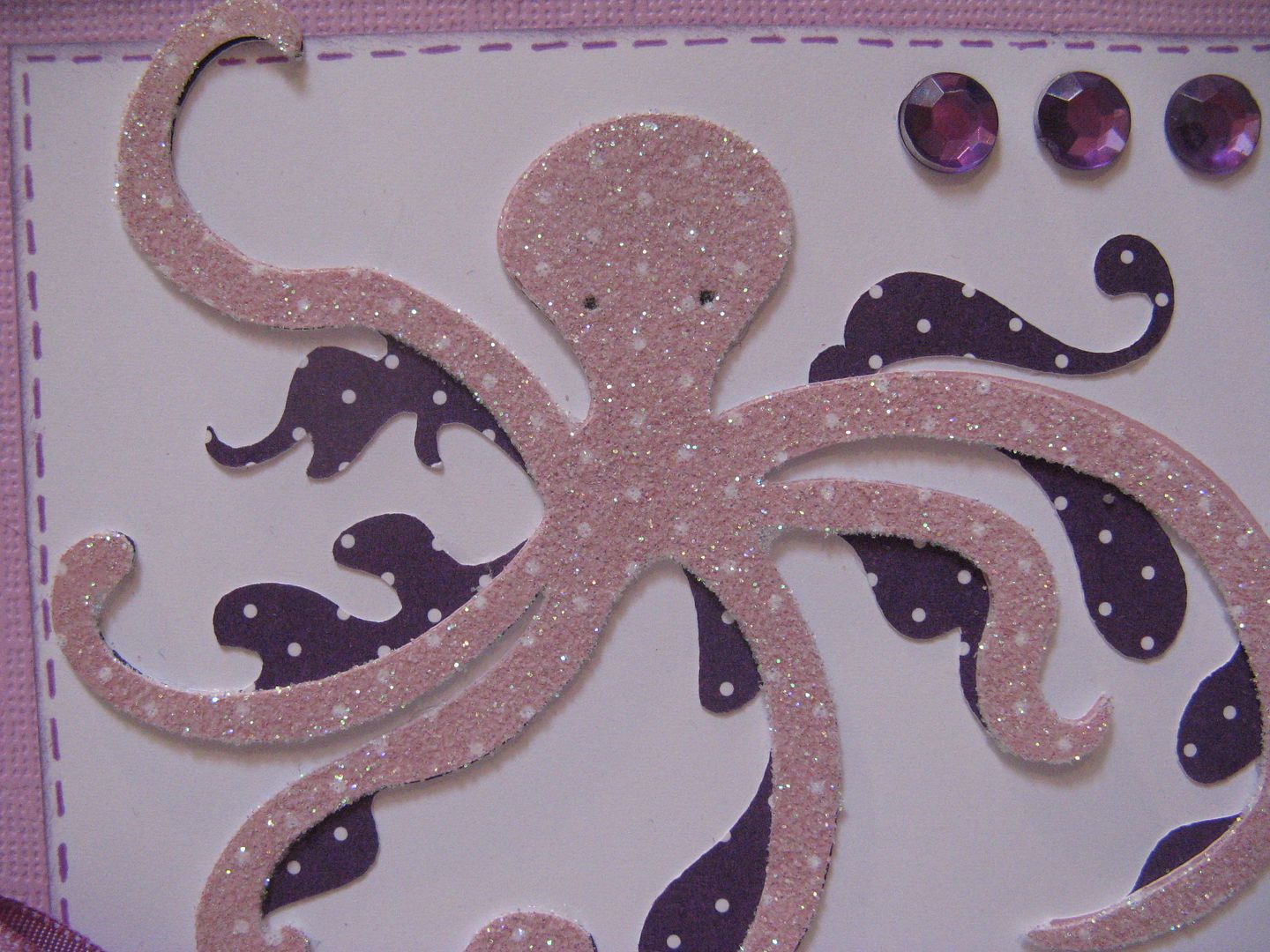 I also sugared the sentiment which is stamped on a nestibility cut out. I love this die!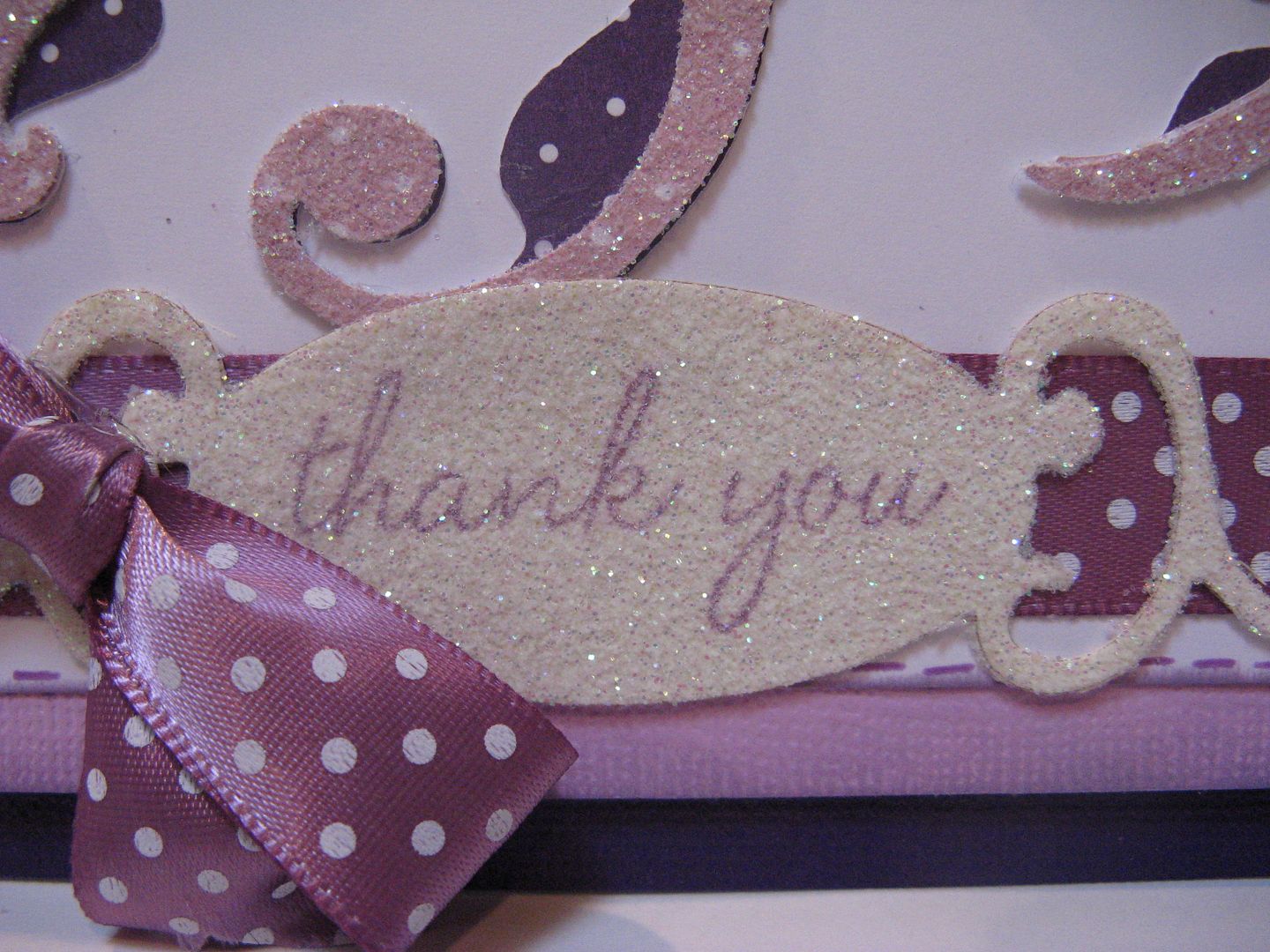 Most of the supplies used to make this card are papertrey ink except for the actual card base which is Core'din ations.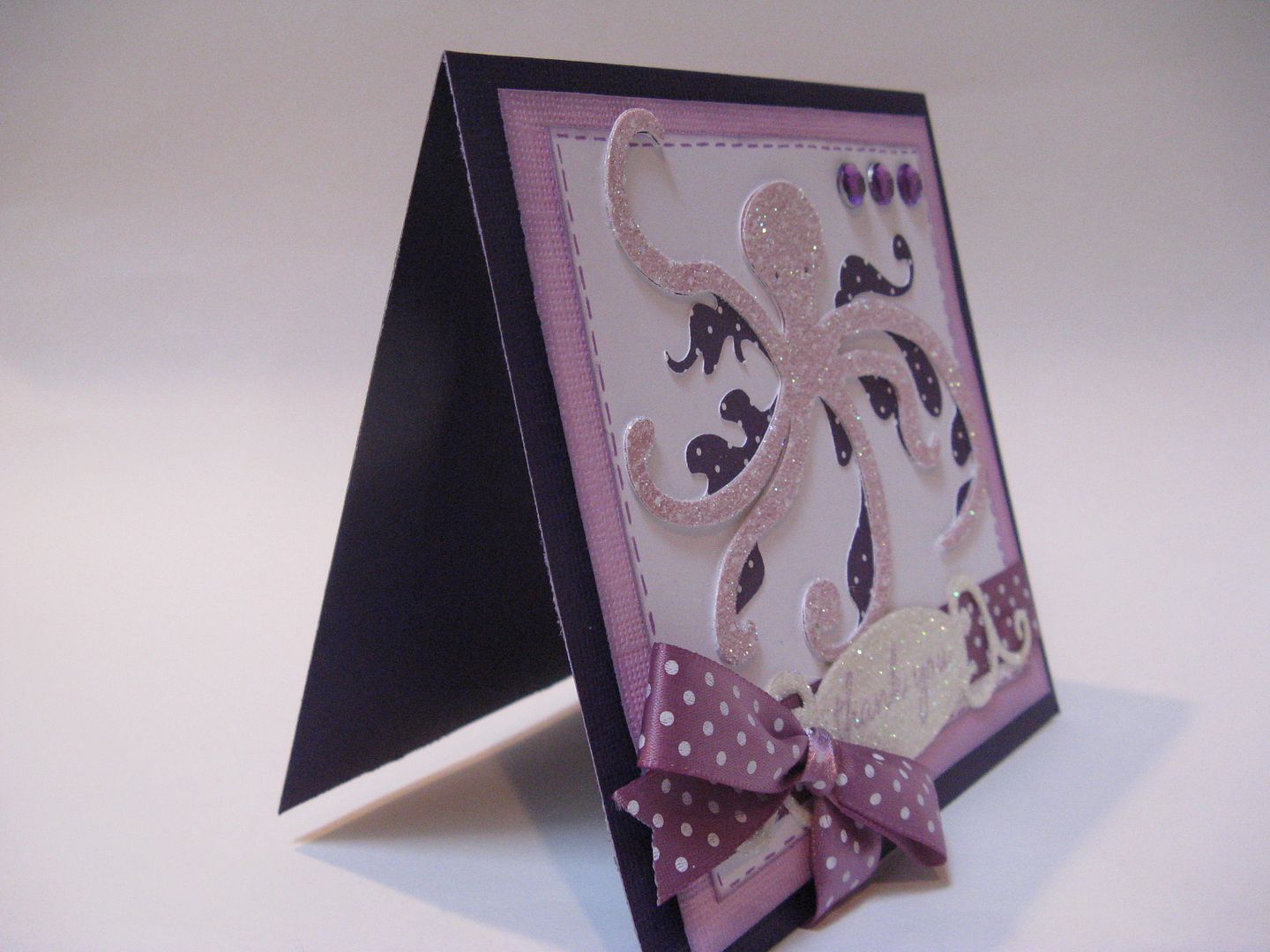 I hope you all have a fun and safe Independence Day! Enjoy your family and friends!!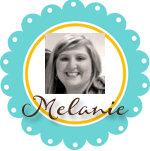 Subscribe to Courtney Lane Designs by Email