Hello, friends!!! Are you ready for a Hello Thursday.....um I mean Hello Monday parade of projects like you have never seen before? Well, Joy and I have been working feverishly on projects for each new cartridge and each of us have 24 cards in which to inspire you. We are going to do it a little different this time. We are going to release 4 at a time, so not to overload you in one post. We are starting with Splish Splash!
Splish Splash
(my favorite of the new releases)
Billionaire
B is for Boy
Live Simply
Now in usual Joy and Melanie style we are giving away some fantastic prizes! The prize for this first lot of card is a
Once Upon A Princess cartridge
. So, please leave a comment on this post and Follow this blog or subscribe via email. If you are already a follower just leave a comment. It is that easy!
Now head over to Ms. Joy's blog to see her FABULOUS creations and check out her giveaway by clicking here ==>
Obsessed with Scrapbooking
Check back in later for the next four projects and another awesome prize!!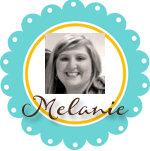 Subscribe to Courtney Lane Designs by Email