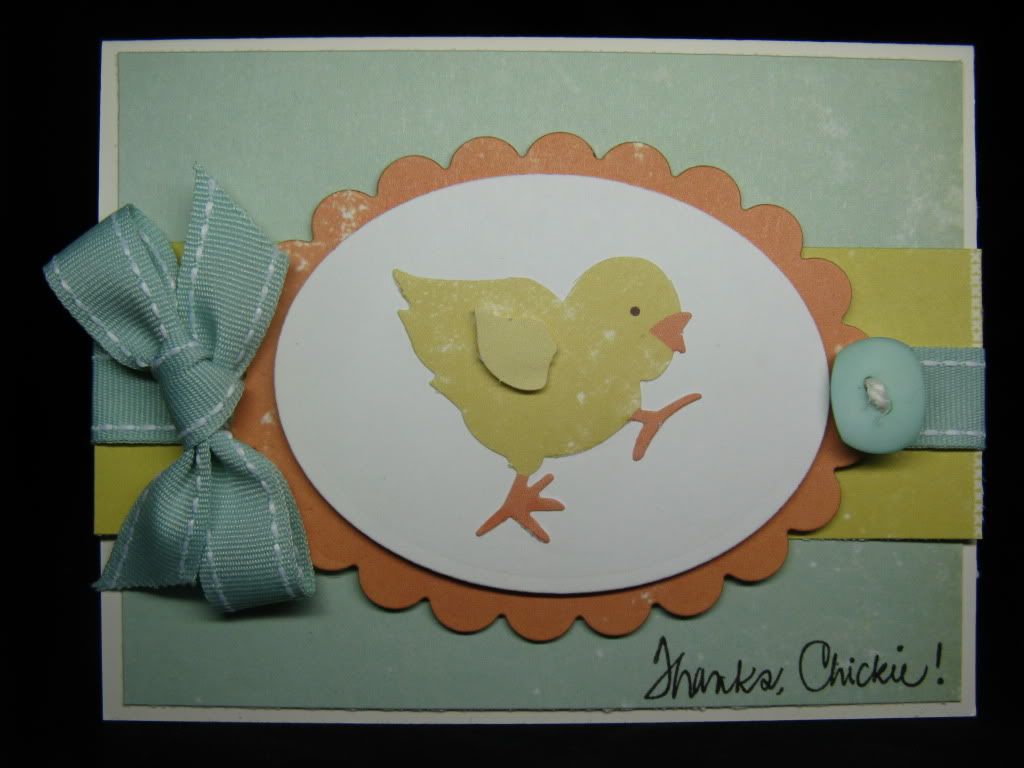 I have been on a bit of Cosmo Cricket kick this week. I just love the Honey Pie paper set. I bought it forever ago and keep forgetting about it. So, this week I thought I would make a few cards with it.
Cosmo cricket is like Basic Grey and comes with those fabulous die cuts. I often do not use them thinking I am saving them for something special. Well, that never happens. I have decided to use my supplies now with wild abandon ;) That way stuff actually gets used!
I used CTMH, Verve, and PTI stamps to compliment the paper. PTI cardstock was also used.
TFL!