Hello, friends!
Today's card came together pretty quickly. I knew I wanted to try a blue and orange combo as I had read on a decorating blog that they are complimentary colors. Where I can see that they are now that I have used them in a papercrafting sense. I highly doubt I would ever decorate my house with these colors. Well, at least not the living room...dinning room...any bathroom really...sigh. Maybe a kids bedroom. Yea, lets just stick with kids room ;-)
Ok, so this card is made using the
Artbooking cartridge
, and, LST in Colorado, it is a regular A2 size card! Now ladies, I want you to look at that darling overlay. Search high and low on any cricut cartridge out there and you will not find a chevron overlay. Believe me because I tried to make my own several months back to no avail. This background would be great on just about any card or layout. Another stamping company has a die that does the same thing, but it is only comes in one size. You can make this as big or as small as your machine will cut. Now, I usually don't lay on the sales pitch this thick. However, I want you guys to understand just how great this little chevron overlay is! I squealed like a little girl when I saw it! I have had to hold back using it because I didn't want you guys to think this cartridge only had one cut on it.
The little lion is also a cut from the cartridge and is stamped with a coordinating stamp set called
Wild Wonders
. It is not one of the stamps that comes with the cartridge. However, it does coordinate with the cartridge. It can be purchased separately for $13.95. This stamp set also includes a giraffe, monkey, and toucan.
Here is the video I promised for the Hide and Contour tutorial:
CCR file:
https://app.box.com/s/9vgyd1zkqnlmeym8esqc
GYSPY file:
https://app.box.com/s/e862lkrwuxlfz40cofa0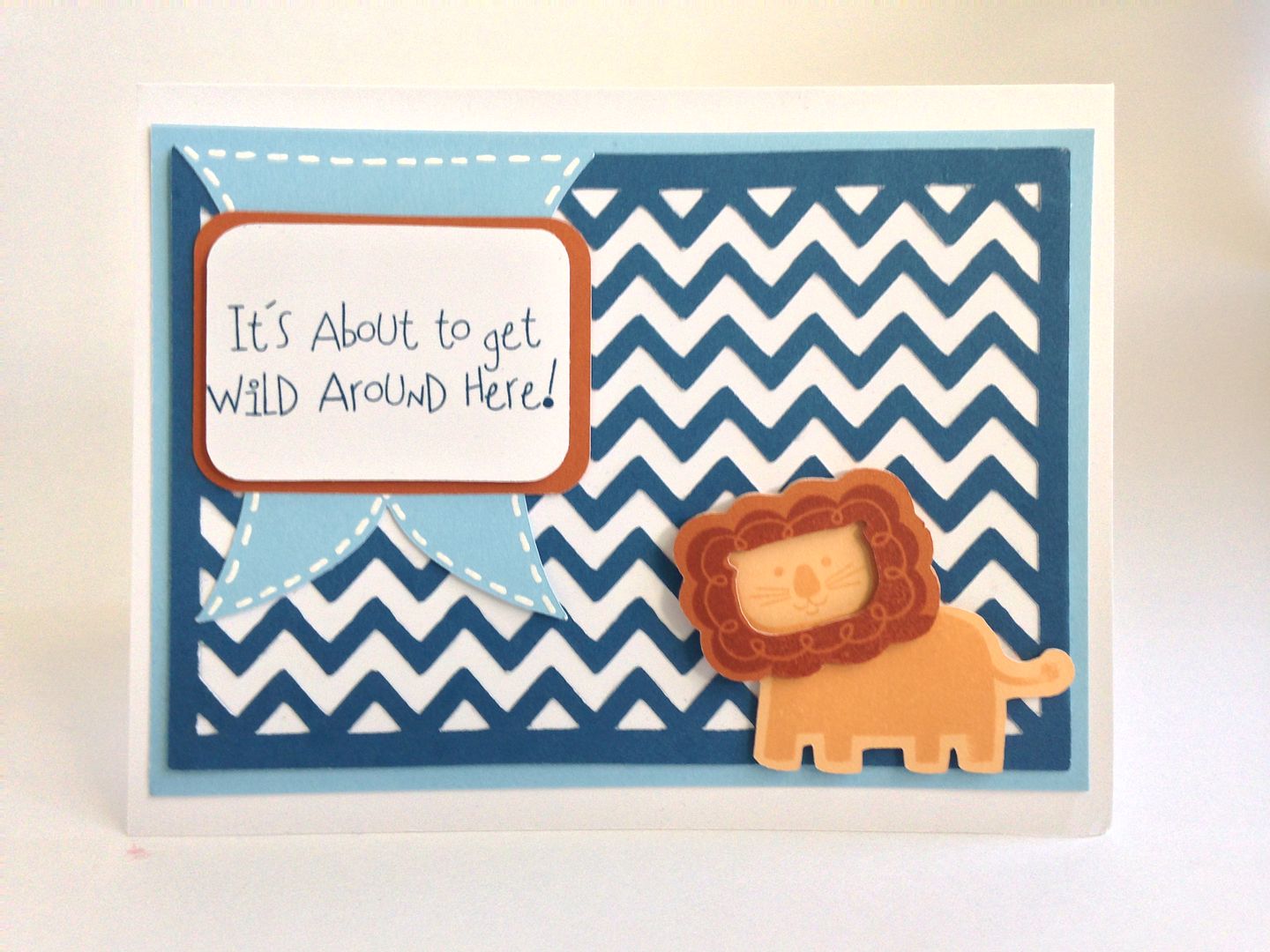 I used Pacific Blue, Buttercup, Autumn Terracota, Crystal Blue, and White Daisy

cardstock

.
I have told you guys that I try very hard to give the absolute best customer service out there. You can call, email, or text me anytime with problems or questions. I always hope that my sweet customers agree that I give good customer service. You guys do send me the sweetest emails to let me know I am doing a good job and you have no idea what that means to me! It really makes my day every time. There is no Courtney-Lane Designs without you guys. I would have packed up this popsicle stand long ago if I didn't have the sweet and generous followers and customers I have. Being blessed does not even come close to describing how you guys make me feel!
Here is an email from another satisfied customer:
Melanie,
I just have to respond to you nice 'thank you' email....you are doing all the right things..I could have purchased from a couple different reps, but I've purchased from you in the past and you were great about a couple questions I had after purchasing 'Art Philosophy' and I LOVE how you are showing us different items you are making now with the new cartridge - ArtBooking! So really it was no contest as to who I would purchase from... just wanted to let you know 'why'!!!
Thanks for sharing all your great creations!
-Coelle-
To win:
1) Follow this blog or subscribe via email.
2) Leave a comment under one or all posts this week for maximum chances. See
HERE
if you don't know how to leave a comment.
Have a FABULOUS Friday!
Subscribe to Courtney Lane Designs by Email