Hello, friends!
Today's
Bitten By the Bug 2 challenge
has a pay it forward theme. I thought a pretty flower card (no one should be surprised by this :-) ) and a 'have a nice day' sentiment would do the trick!
I have been looking at flowers on Pinterest and came across the most beautiful Iris I have ever seen. It was white, pink, and yellow with the best name ever, Starship Enterprise! You see, besides loving flowers, I love love love Star Trek! I know some people really hate it, but I have been a huge fan since I was a little girl. My dad used to travel for work, so sometimes my mom would let me sleep in her bed. She and I would watch old Star Trek episodes on a small black and white tv. From there a love for the series was born, so imagine my delight to see a beautiful flower adorned with just a fabulous moniker! Let me tell you, I will be planting lots of these in my yard for next spring!
Ok, so I know you want me to get to the point. I thought I would make my iris look like that beautiful iris with the wonderful name! I cut the flower out in white cardstock and then layered the color using
mini pigment ink pads
. I then added a little sparkle by using
Star Dust glitz gel.
For this particular project, I used the
Art Nouveau cartridge
and the
May stamp of the month
.
CCR file:
https://www.box.com/s/zaanvgd1qpmcfbpcbu37
GYPSY file:
https://www.box.com/s/0z1fuxa094bt67wavro2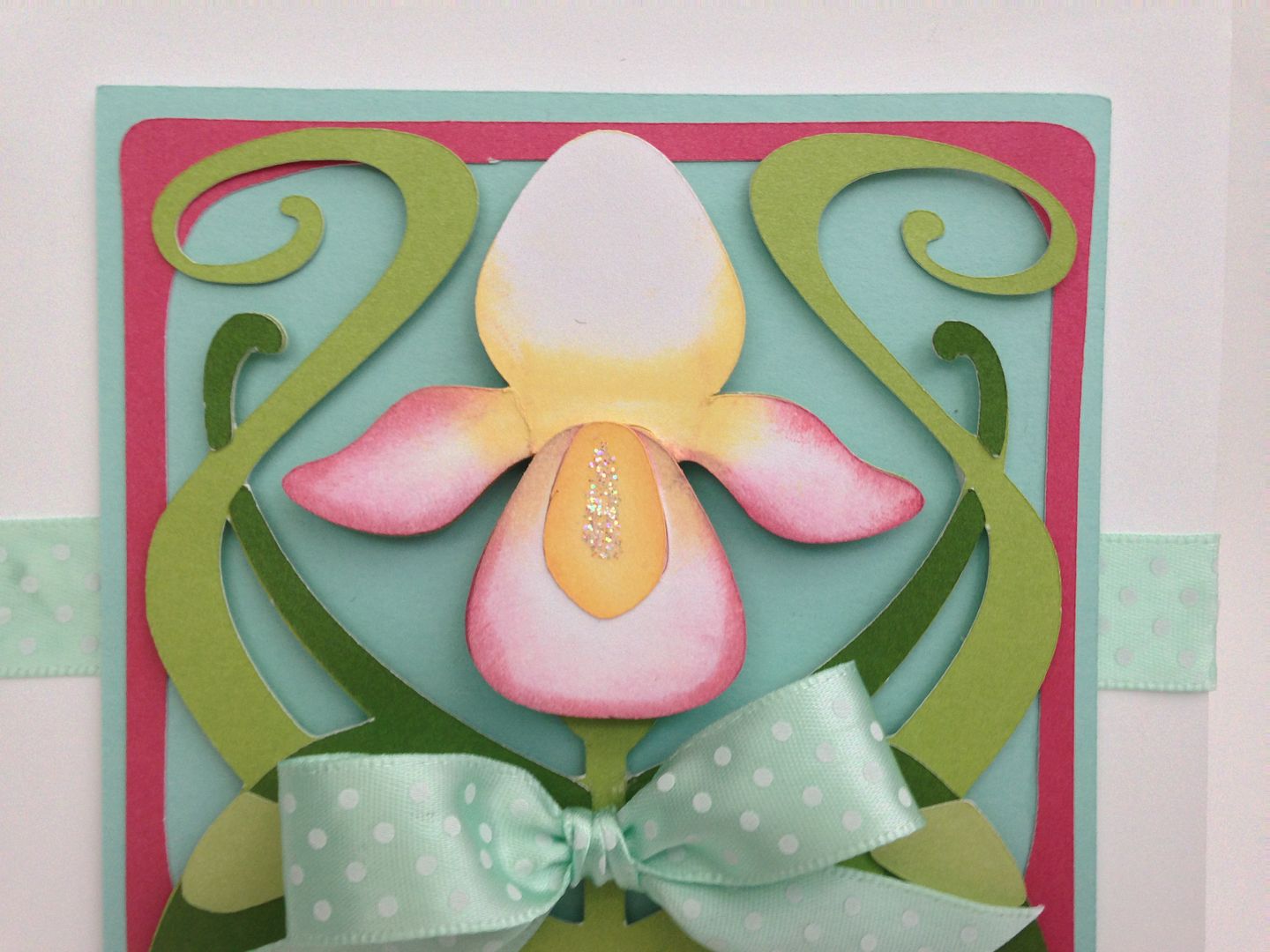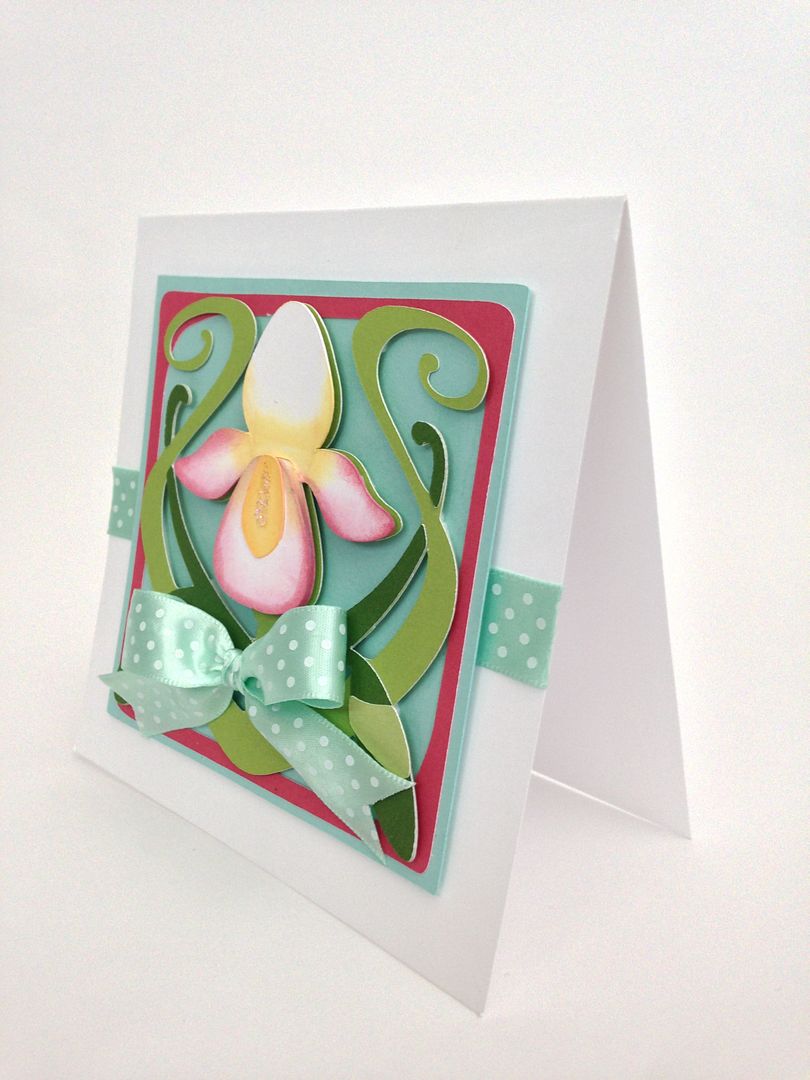 So sorry for the blurry picture. When I realized it was so blurry, it was far too late to retake the photo as it was dark. I used the May stamp of the month and a stamp set called Frame Flair.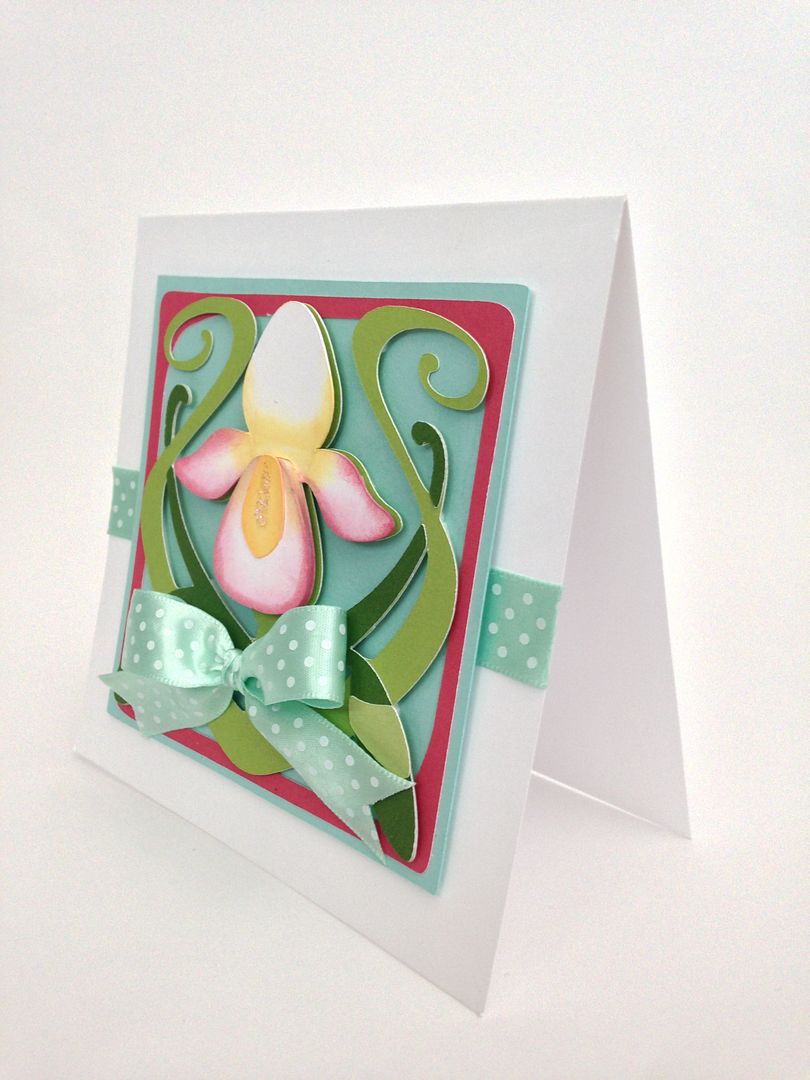 To win:
1) Follow this blog or subscribe via email.
2) Leave a comment under one or all posts this week for maximum chances. See
HERE
if you don't know how to leave a comment.
May Specials
If you place an order in May you will be put in for a drawing for brand new pink cricut machine
with Plantin Schoolbook and Accent Essentials® cartridges, PLUS the Pink Journey and rare digital Mother's Day Bouquet cartridges! Your chance of winning is pretty high as I have only had 5 orders so far this month! This is never the case, so if you are wanting the pink machine place an order!
Get the exclusive paper packet for only $10 when you spend $35!
In honor of National Scrapbooking Month, you can get the yummy Dream Pop paper packet for only $10 when you spend $35 in May (valued at $19.95 retail)! This exclusive paper packet includes 12 cardstock sheets as well as 12 B&T Duos® papers that were specifically designed for this promotion only—you can't get these sweet colors and patterns anywhere else! Start National Scrapbooking Month off right with a unique paper packet at a bargain price and get your creative juices flowing! Also, consider hosting this month: Hostesses receive one paper packet free with qualifying May Gathering sales totals of $400 or more.
*Shipping/handling and tax apply. Not available for purchase at full retail. Offer valid May 1–31, 2013, while supplies last. Qualifying purchases must be current, retail-priced product.
Dates: Offer valid May 1–31, 2013.
Also, the May stamp of the month called
Pinwheel
and is REALLY fun. It is another stamp set that coordinates with the Artiste cartridge which makes it super easy to use. Pinwheels are so popular at the moment and with these cuties you can add that little bit extra to your cards, scrapbook pages, and more!
This stamp set
, regularly priced at $17.95, is available for only $5 with a qualifying $50 order this month only. If papercrafting makes your world go 'round, hurry and get the Pinwheel stamp set during the month of May to make your artwork sparkle and spin!
To order click here ==> Melanie's Close To My Heart website
Have a MAGICAL Monday!
Subscribe to Courtney Lane Designs by Email