Hello, friends!
I hope you all had a wonderful Mother's Day! Mine was not as good as it was last year. I'm really not sure why, but I just felt very melancholy and could not shake it. I need a re-do!
I want to remind all of you that I have a F.A.Q section at the top of the blog. If you have a question for me that or wonder why I do the things I do, I encourage you to take a look at that section. Recently, I have had many questions via email that are answered in my FAQ section. I am sure there are some of you who have the same questions, but have just not asked. If you have any questions that are not answered, please email me so I can answer them and maybe add them to my FAQ page.
For today's
Bitten By the Bug 2
challenge, the theme is May flowers! Can you tell it was my turn to choose to theme *wink*? I think I will look for any excuse to make something with flowers on it.
My card is made using the
Art Philosophy
and the
Joyful Birthday stamp set
. I find that when I craft with flowers I do not toil over the project as much. I suppose it is because I can make the project as girly as I like. I wish I found masculine projects this easy!
CCR file:
https://www.box.com/s/pffk2yjlwt86wukxh7g8
GYSPY file:
https://www.box.com/s/n4j826hq9vu81rjnw03e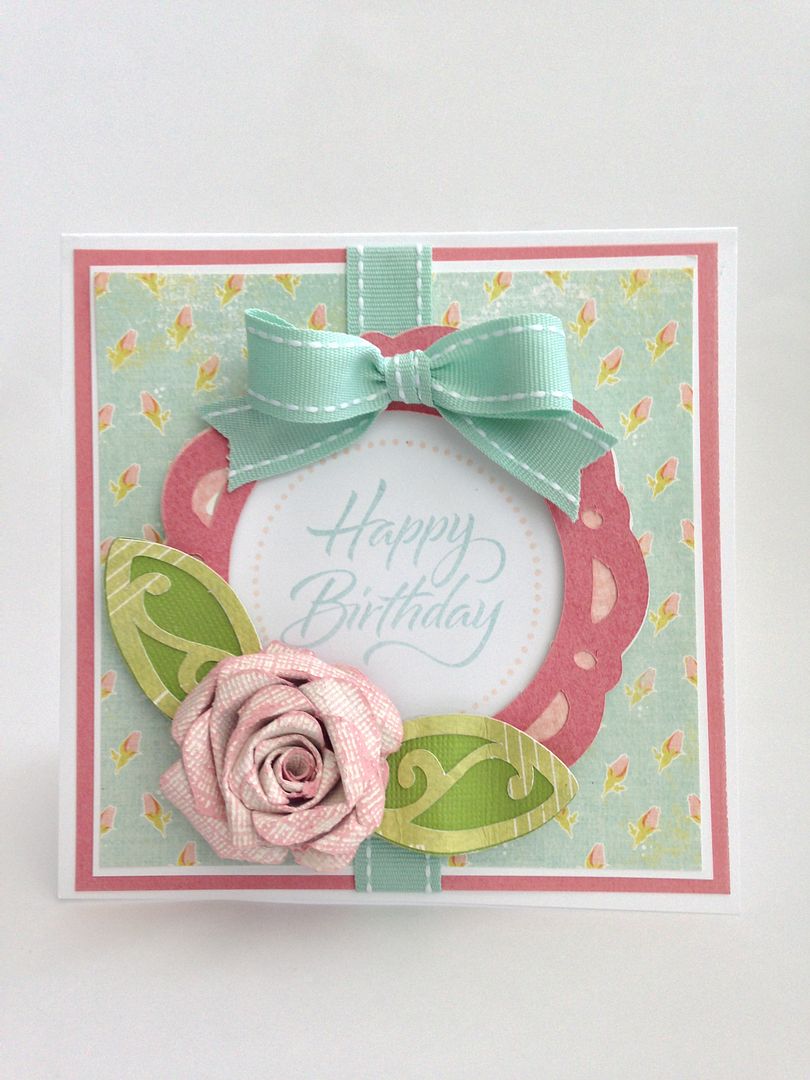 This week's prize is the
Teddy Bear on Parade cartridge
!
To win:
1) Follow this blog or subscribe via email.2) Leave a comment under one or all posts this week for maximum chances. See
HERE
if you don't know how to leave a comment.
May Specials
If you place an order in May you will be put in for a drawing for brand new pink cricut machine
with Plantin Schoolbook and Accent Essentials® cartridges, PLUS the Pink Journey and rare digital Mother's Day Bouquet cartridges! Your chance of winning is pretty high as I have only had 5 orders so far this month! This is never the case, so if you are wanting the pink machine place an order!
Get the exclusive paper packet for only $10 when you spend $35!
In honor of National Scrapbooking Month, you can get the yummy Dream Pop paper packet for only $10 when you spend $35 in May (valued at $19.95 retail)! This exclusive paper packet includes 12 cardstock sheets as well as 12 B&T Duos® papers that were specifically designed for this promotion only—you can't get these sweet colors and patterns anywhere else! Start National Scrapbooking Month off right with a unique paper packet at a bargain price and get your creative juices flowing! Also, consider hosting this month: Hostesses receive one paper packet free with qualifying May Gathering sales totals of $400 or more.
*Shipping/handling and tax apply. Not available for purchase at full retail. Offer valid May 1–31, 2013, while supplies last. Qualifying purchases must be current, retail-priced product.
Dates: Offer valid May 1–31, 2013.
Also, the May stamp of the month called
Pinwheel
and is REALLY fun. It is another stamp set that coordinates with the Artiste cartridge which makes it super easy to use. Pinwheels are so popular at the moment and with these cuties you can add that little bit extra to your cards, scrapbook pages, and more!
This stamp set
, regularly priced at $17.95, is available for only $5 with a qualifying $50 order this month only. If papercrafting makes your world go 'round, hurry and get the Pinwheel stamp set during the month of May to make your artwork sparkle and spin!
To order click here ==> Melanie's Close To My Heart website

Have a MAGICAL Monday!
Subscribe to Courtney Lane Designs by Email