Hello, friends!
I am so sorry this is up late. The last few days have been hectic ones for me. In fact, this entire week is going to be a busy, but I will do my best to get some stuff up this week. Fingers crossed I get some time in the morning!
Today I have another Christmas card made using the
NEW Teresa Collins December 25th
and a really great stamp set from Close To My Heart called
Merry

&

Bright
. I hope you guys are not too annoyed with me making Christmas stuff so early. Although once it is in stores it is fair game ;-)
Below are the Cricut Craft Room fies and GYPSY file. I have been getting lots of questions about these lately. You have to have the cartridge to be able to cut with the files. You download the files to your computer and then upload it to your CCR or Gypsy. I cannot sent these to your directly. Joy has done fabulous videos on how to do this here are the links:
http://www.obsessedwithscrapbooking.com/2011/12/how-to-import-files-into-cricut-craft.html
and
http://www.obsessedwithscrapbooking.com/2012/01/how-to-export-files-to-gypsy-in-cricut.html
CCR file:
https://www.box.com/s/ht40acymx1clbt55oqkp
GYPSY file:
https://www.box.com/s/pf9n2pt3p4faoakhxnde
Thanks for stopping by today. Come back and see me!
October Specials
Back by popular demand, I am giving away one E2 Cricut machine to
a
lucky customer. To be eligible to win, you have to place an order on my Close To My Heart website this month. That is it! I will draw a winner November 1st.
Very Merry Christmas
and coordinates with the Artiste cartridge, so if you have that cartridge you are going to want to snatch this up! It makes tag making a total snap!
As always, this stamp set (retail price of $17.95) is only $5 with any order of $50 or more!
Now don't forget that you can still buy the fabulous
Artiste
and
Art Philosophy
cartridges, so if you have not taken the plunge yet, come on in the water is great!
Melanie's Close To My Heart website
Have a great day!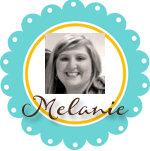 Subscribe to Courtney Lane Designs by Email