Hello, friends!
Today I have a gift bag made using the
Dino Play Lite cartridge
. I thought this project would be great as a gift bag for a little boy's birthday. It made me think of when my little on still liked stuff like this. Now he thinks everything is for babies. Sigh....they grow up so fast!
CCR file:
https://www.box.com/s/pmz1eabfdr7wyoir39n3
GYPSY file:
https://www.box.com/s/v19924qbf7gl2qoiv0f2
Thanks for stopping by! Don't forget that today is Hello Thursday and I will have that announcement with a FABULOUS giveaway tomorrow!
Only 10 days left to take advantage of the September specials! Make sure you place an order of $35 or more, so you can get your paws on the double stamp set!!
September Specials
Between September 1st-30th, get your

Cricut Artiste cartridge for $99.00.

The Cricut Artiste

bundle includes:
-
Cricut Artiste
(suggested retail price of $ 59.99), Three Stamp Sets (retail value of $17.95 each), & Three Dimensional Element chipboard sets (retail value of $4.95 each). That is a total recommended retail price of $128.69 for the much lower price of $99!
- Because you spent over $35, you can now purchase the It's Your Day stamp set for $5.00. This is a $35.90 value stamp set for only $5!
September Stamp of the Month
for $5.00 a value of $17.95!(coordinates with the Art Philosophy cartridge)
That is a total of 6 stamp sets, 1 cricut cartridge, and 3 sheets of chipboard for only $109.00 before tax and shipping!
YOU SAVE ==> $78.54
To order click here ==>
Melanie's Close To My Heart website
Have a TERRIFIC Thursday!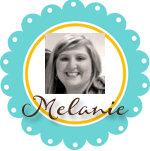 Subscribe to Courtney Lane Designs by Email