Hello, friends!

*caution long post. Also, the first part of this post and today's Everyday Cricut

post look the same, but scroll down. I have two different projects posted.*

Today is the day! Now like I said yesterday, you cannot order the cartridge until 9 AM (MDT). I will add an update to this post as soon as it is live. Also, I will be updating my facebook fan page as soon as I know it is live. If you have any questions please email me at melliemel77@gmail.com. Do not leave questions in the comment section.

*edited to add: the cartridge is on the website and can be ordered. Here is the link ==>

Artiste Remember that if you order through me during the month of August, I will enter you into a contest to win a brand new E2 Cricut machine with purple endcaps!
I have a project made using the
Cricut Artiste cartridge
today as well as a video showing what is in the bundle. Here is the video:
Click here if you are having trouble seeing the video ==>
Cricut Artiste video
Here are the pictures of the things included:
Awards coordinating chipboard
Quotes coordinating chipboard
Album pages coordinating chipboard
Birthday coordinating stamp set
Kudos coordinating stamp set
Word Balloons coordinating stamp set.
Today's post is a little early (please don't throw things at me ;-)), so just file this one away for later. This little Christmas tree treat box is just the cutest thing! It is perfect for stockings or children's parties. You could even use it to wrap small gifts.
CCR file: https://www.box.com/s/84a6383a957ba501806a
Gypsy File: https://www.box.com/s/b1b1b6d1a5ffd6fc9e73
I used chipboard that coordinates with the Artiste cartridge for my tag. Then stamped it using a stamp set called Perfect Fit -Holidays. It is a stamp set that coordinates with both the Art Philosophy cartridge and the Artiste cartridge.
Now if you are interested in the fantastic
Artiste cartridge
and/or the current Close To My Heart promotions you have come to the right place!
To break it all down...
Between August 15-31, get your
Cricut Artiste
cartridge for $99.00.
The Cricut Artiste

b
undle includes:
*
Cricut Artiste
(suggested retail price of $ 59.99), Three Stamp Sets (retail value of $17.95 each), & Three Dimensional Element chipboard sets (retail value of $4.95 each). That is a total recommended retail price of $128.69 for the much lower price of $99!
- Because you spent over $50, you can now purchase the
August Stamp of the Month
for $5.00 a value of $17.95!
YOU SAVE ==> $42.64
To order click here ==>
Melanie's Close To My Heart website
Have a WONDERFUL Wednesday!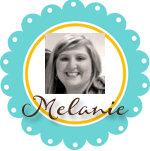 Subscribe to Courtney Lane Designs by Email