Hello, friends!
Today I have a lacy little box made using the Artiste cartridge. This box is great for little gifts like candles. I also would use this little box to put little electronic votives in. The light would shine through the holes in the box and be very beautiful!
CCR file:
https://www.box.com/s/18bf95baca4bf7699ad7
Gypsy file:
https://www.box.com/s/e044b2f6f6fd12fa91a6
The pearls on the tag were colored using the NEW and improved markers from Close To My Heart. They will color your pearl embellishments like copics do with out smearing. This is great for customizing embellishments!
I used a new stamp set that coordinates with the Artiste cartridge. It is called Casual Expressions.
Now if you are interested in the fantastic
Artiste cartridge
and/or the current Close To My Heart promotions you have come to the right place!
To break it all down...
Between August 15-31, get your
Cricut Artiste
cartridge for $99.00.
The Cricut Artiste

b
undle includes:
*
Cricut Artiste
(suggested retail price of $ 59.99), Three Stamp Sets (retail value of $17.95 each), & Three Dimensional Element chipboard sets (retail value of $4.95 each). That is a total recommended retail price of $128.69 for the much lower price of $99!
- Because you spent over $50, you can now purchase the
August Stamp of the Month
for $5.00 a value of $17.95!
YOU SAVE ==> $42.64
Also, if you order from me this month I will put you in a drawing to win a brand new Cricut E2 machine with purple endcaps!
To order click here ==>
Melanie's Close To My Heart website
Have a TERRIFIC Tuesday!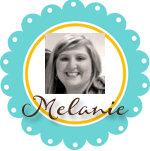 Subscribe to Courtney Lane Designs by Email