Hello, friends!
I have some really terrific news! During the first day of the Close To My Heart convention, today, they announced that there will be indeed another Close To My Heart Cricut cartridge. It is called Artiste and is even better than the Art Philosophy cartridge. Who knew that was even possible? I will of course be selling this fabulous cartridge starting August 1st. I will start showing projects made using this FABULOUS cartridge starting Thursday/Friday. I look forward to hearing what you guys think because it has just totally exceeded my expectations.
Now for some words of caution. I know that there were some people taking pre-orders for cartridges at a very large reduction in price. If it sounds to good to be true, ladies, it almost always is. I know many of you are my customers and will be ordering from me anyway, but if you do a pre-order please be careful. My heart just broke last year when so many of those women lost their money. I will not be doing pre-orders, but you can order from me August 1st and I will give you the absolute best customer service that you have come to expect from me.
This afternoon I was lucky enough to win something at convention and now want to pay it forward by giving away an Old West cartridge to go along with today's convention which has a Texas theme since we are in Texas).
To win:
1) Leave a comment on this blog telling me what you think about another cartridge being released.
2) Subscribe or follow the blog.
I look forward to sharing my projects made with the new cartridge. Furthermore, I hope that once you purchase it you will fall in love with it as much as I have!
Have a FANTASTIC evening!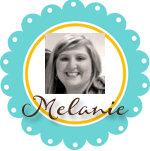 Subscribe to Courtney Lane Designs by Email