Hello, friends!
Did you know that Provo Craft now sells images individually? Yes, it's true! In fact you can buy images from the new Fontopia cartridge for $.99 each! I know this is something that many of you have wanted for years, and now it is a reality! Click here to check it out ==>
http://main.cricut.com/shopping/products-Cricut-Craft-Room-Exclusives-291.aspx
Today I have another project made using the FABULOUS
Artiste cartridge
that will be available on my website starting August 1st! Remember, if you place an order through me during the month of August you will be put in a drawing to win a
NEW E2 Cricut machine
with purple endcaps
! If you have any questions about purchasing the new
Close To My Heart
exclusive cartridge please feel free to email me at melliemel77@gmail.com.
Don't forget that I am now sending out the newest Close To My Heart catalog. To get your hands on one, see the top right hand side of this blog. The cost is only $5.15 and that just covers shipping.
This project is one of my favorite cuts on the cartridge. This little doily bag is super simple to assemble and would be perfect for most any occasion!
I inked the edges of the bag to make it just a little more special!
This tag is one of the chipboard pieces that come in the NEW Artiste bundle and is stamped using one of the coodinating stamp sets that is also included in the bundle.
Thank you so much for stopping by today! I will see you all back here tomorrow!
July Special promotion: Free Perfect Pairs!
During July, get a free paper packet and coordinating accessory with a qualifying online purchase.
Place an online order of $75 or more in July and we'll send you a popular paper packet and coordinating accessory—a Perfect Pair—for free! Different Perfect Pairs are available on different dates throughout the month so you'll want to place more than one qualifying order to snatch several Perfect Pairs.
| Order Dates | Perfect Pair | Retail Value |
| --- | --- | --- |
| July 1–5 | Mischief Paper Packet (X7144B) and Midnight Felt Shapes (Z1462) | $15.90 |
| July 6–10 | Dreamin' Paper Packet (X7142B) and Harvest Charms (Z1633) | $14.90 |
| July 11–15 | Fanfare Paper Packet (X7138B) and Fanfare Level 2 Assortment (Z1400) | $17.90 |
| July 16–20 | Lucky Paper Packet (X7137B) and Lucky My Stickease® Assortment (X7137C) | $17.90 |
| July 21–25 | Mayberry Paper Packet (X7136B) and Mayberry My Stickease® Assortment (X7136C) | $17.90 |
| July 26–29 | Sophia Paper Packet (X7131B) and Sophia My Stickease® Assortment (X7131C) | $17.90 |
| July 30–31 | Believe Paper Packet (X7145B) and Holiday Pockets (Z1486) OR Wonderland Paper Packet (X7146B) and Wonderland My Stickease® Assortment (X7146C) | $14.90 |
*Taxes and additional shipping/handling may apply. Offer good during above-specified dates, while supplies last.
The July Stamp of the month is called
Live Out Loud
and is
available July 1–31, 2012 only.
With a minimum qualifying purchase, get your D-size Stamp of the Month set for just $5.00! Add the stamp set to your cart on this page at full retail price or, with your qualifying order, add it at checkout for the promotional price.
| | | |
| --- | --- | --- |
| Spend: | $50.00 | No purchase req. |
| You pay only: | $5.00 (72% Off!) | $17.95 (full retail) |
Here are some sample artwork made using the stamp set.
Here is the actual stamp set.


Have a great day!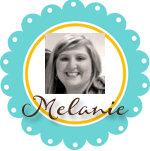 Subscribe to Courtney Lane Designs by Email